'The numbers speak for themselves' - Shane Ross insists he is not failing on tourism
The TD has come under fire from hospitality bigwigs for not being proactive enough in his portfolio.
SHANE ROSS HAS said there is "no evidence" to suggest that he is failing businesses in his job as tourism minister.
Speaking at the launch of Tourism Ireland's marketing plans for 2017, Ross said "the figures speak for themselves" when asked whether he had been proactive enough in his role as minister for tourism to date.
Political pundits and hospitality bigwigs have suggested that Ross – who built a reputation as a noisy commentator as a senator and Sunday Independent journalist – is struggling as a government minister.
Dalata deputy chief Stephen McNally recently lashed out at the Independent Alliance TD and said he didn't "get" the industry like his predecessors, Paschal Donohoe and Leo Varadkar.
"I think that the figures speak for themselves," Ross said. "I think it's absolutely straightforward. We've got a record year for tourism which is something which we're very, very proud of. I think we'll probably have a record year next year, which we're very proud of as well.
"Any criticism that I am not spending enough (time) in the tourist portfolio are complete and utter nonsense. There is simply no evidence produced by anybody to support that."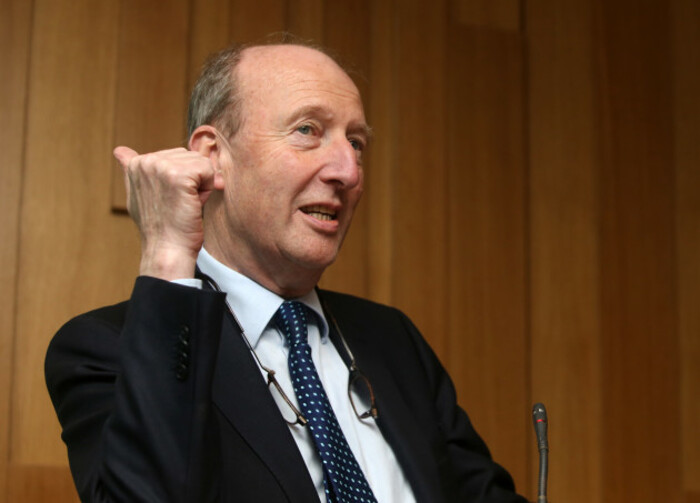 Source: Sam Boal/Rollingnews.ie
Value for money
Tourism Ireland announced today that 10.5 million people will visit Ireland by end of this year, an increase of 11% compared to the same 12-month period last year.
Chief executive Niall Gibbons said the state body hoped to sustain that figure in 2017 in spite of currency fluctuations in Britain, our biggest overseas market, which makes Ireland a more expensive destination to visit by comparison.
Gibbons said that according to surveys of international visitors conducted by Tourism Ireland, Ireland's value-for-money ranking was the "best it has been for a decade" this year, but acknowledged that the UK will become "a very competitive destination" in 2017.
On UK visitors coming to Ireland, he said although Britain will remain an important target, Tourism Ireland will ramp up its campaigns in mainland Europe and North America, where it expects to see more robust growth.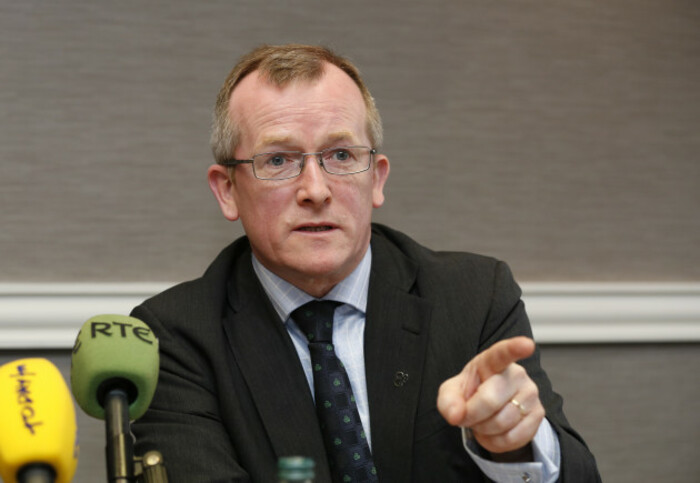 Source: Sasko Lazarov/Photocall Ireland
When asked how Ireland was dealing with the imminent threat of Brexit, Ross said the government was "working day and night" on "several contingency plans".
"We'll have to see how Brexit works out," Ross said. "We're considering models for all sorts of eventualities on Brexit and when we see how it works out, we'll use the appropriate model."
'Not my department'
On Dublin's chronic hotel room shortage – which reached a record high in September with hotels almost 94% full – the minister said he expected the problem to be resolved in 2019 or 2020 when an additional 5,500 rooms will become available.
When asked about regulating the room sharing startup, Airbnb – which

recently launched a tourist excursion service

 - Ross said "that's not my department" and said it was the job of the Minister for Housing, Planning and Local Government, Simon Coveney, to answer questions on it.
Later, when addressing a gathering of tourism and hospitality bigwigs, the minister veered off script to talk about sport, which he is also responsible for.
"We are in a golden age of Irish sport," he said, adding that the country's recent sporting victories was having "an extraordinary impact around the world".
He said the four Euro 2020 games that Dublin will host will benefit the tourism sector, as would a winning tender for the 2023 Rugby World Cup which Ireland is looking to host.
read more on