'There's an illusion that entrepreneurs need to work 80 hours a week. I don't believe that'
Seán Brett of Steeltech Sheds talks about cleaning toilets and how he stays focused.
THERE'S ONE SIMPLE rule Seán Brett likes to live by: business should always be fun.
It's a simple mantra, but it's hard to disagree with a man who has gone from selling piglets to owning a Lamborghini.
After doing odd jobs like selling coal door-to-door to make a buck, two decades ago Brett set up Steeltech Sheds and he has been focused on the business ever since.
For the latest installment of Fora's question-and-answer series, Brett is in the hot seat and gives a bit of insight into his business habits and the interesting tale of how he ended up owning his prized Italian supercar.
Here's what he had to say: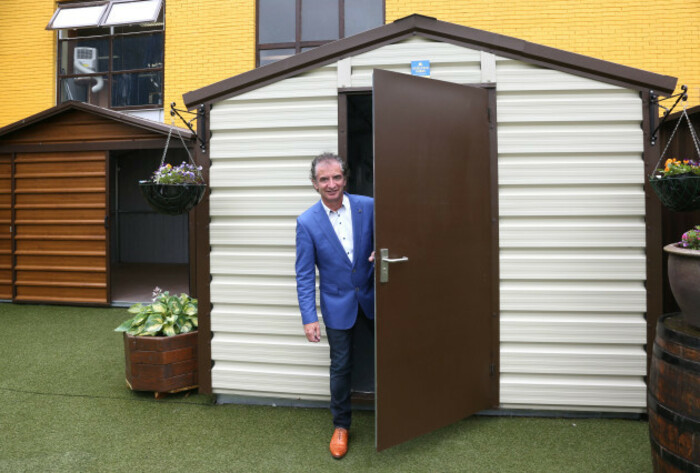 Source: Steeltech Sheds
What's the worst job/task you ever had to do?
When I was a young lad – about 17 or 18 – I was working in a caravan park for two years and one of the jobs was cleaning the toilets. I was cleaning shit off the toilet, the floor or God knows what.
It doesn't sound like a great job now, but it didn't bother me at the time.
How do you start a standard day and how do you finish it?
I start each day with a bowl of porridge and a minimum half-hour exercise. Ideally I'll finish the day making my young lad, who's very good on the piano, play me a few tunes before we all retire.
How often do you take a day off?
I would nearly always be off on Saturday and Sunday and would take three or four weeks holidays throughout the year. I definitely wouldn't run myself into the ground. I figured out the secret a long time ago, which is to delegate.
There's an illusion that entrepreneurs need to work 80 hours a week. I don't believe that, I probably do 35 hours. I did the 80-hour weeks a few years ago, but there has to come a turning point where you stop doing it.
What bad work (or business habit) have you had to kick?
I used to have a tendency to wander off, start some new business and take my eye off what I was already doing.
There's a book called Good to Great by James Collins, and it talks about the hedgehog mentality, which I try to follow now. It's where you stick to one thing and do it better than anyone else in the world.
Is there one job/task you would never delegate to anyone?
I delegate every single thing. But if I was letting someone go, I would handle it myself. I don't hide behind someone else, I would tell them myself.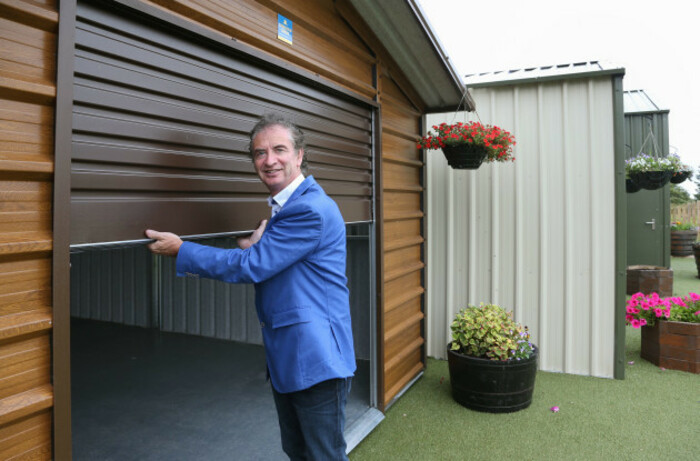 Source: Steeltech Sheds
What detail about yourself would surprise your staff?
It's a small little thing, but I like to wear mad, colourful shoes and that always gets attention. I think brown and black shoes are incredibly boring.
I don't think everyone should look the same, it's pointless. The idea of a grey suit, black shoes and a white shirt is incredibly boring. I like to dress well and I think shoes, a watch and good haircut are an essential part of that.
If you weren't doing your current job, what do you think you would be doing instead?
God only knows. I would have to be working for myself because I couldn't answer to anyone else. It would probably be something in retail or something to do with sales.
I have a few other ideas for businesses that I would have done if it wasn't for Steeltech Sheds. I don't want to let the secret out, but opening a chain of barber shops was one of them.
If you could invest in any Irish company (other than your own), which one would it be and why?
I would probably invest in Paddywagon tours. Business should always be fun, and that's a fun business. Some people take it all way too serious.
What's your favourite possession?
That would have to be the Lamborghini that I bought at auction in Northern Ireland. It belonged to a big drug dealer until they caught him and took all his possessions.
I would only take it out a couple of times a year because it has problems. It looks beautiful, but it's hand-built so if something goes wrong it will cost you.
What's the one skill you wish you had?
I always loved the saxophone, and I would love to be able to play it. I even bought one once, but never got very far with it.
Sign up to our newsletter to receive a regular digest of Fora's top articles delivered to your inbox.