Here's what is stopping Norwegian's transatlantic dreams from fully taking flight
The budget carrier is facing tough competition from powerful forces.
THE NAME FREDDIE Laker comes up a lot when aviation pundits mull over the future of Norwegian Air Shuttle, the Scandinavian airline that's trying to crack low-cost, transatlantic travel.
Laker, an English airline entrepreneur who died in 2006, is widely recognised as the godfather of the no-frills model that made Ryanair boss Michael O'Leary a billionaire.
However, while Tony Ryan's eponymous airline eventually grew into one of Europe's largest, Laker's was less of a success.
In 1977, Laker Airways launched a low-cost, transatlantic service called Skytrain. Five years later, the company collapsed owing hundreds of millions to its creditors.
Analysts at the time said Laker borrowed too much to finance a fleet of aircraft; the man himself blamed the company's failure on a conspiracy that he was cheated by bigger, more powerful airlines.
Just like Norwegian, he tried to give the so-called flagship carriers a run for their money – but was crushed.
If Norwegian's management is worried the Oslo-based outfit will meet the same fate, it certainly isn't showing it: Laker's face is emblazoned on the tail fin of one of the Scandinavian carrier's Boeing 737-Max aircraft.
While the story of Laker Airways is similar – a low-cost upstart trying to steal a slice of the flagships' transatlantic business – Norwegian's battle with the big guys is very different.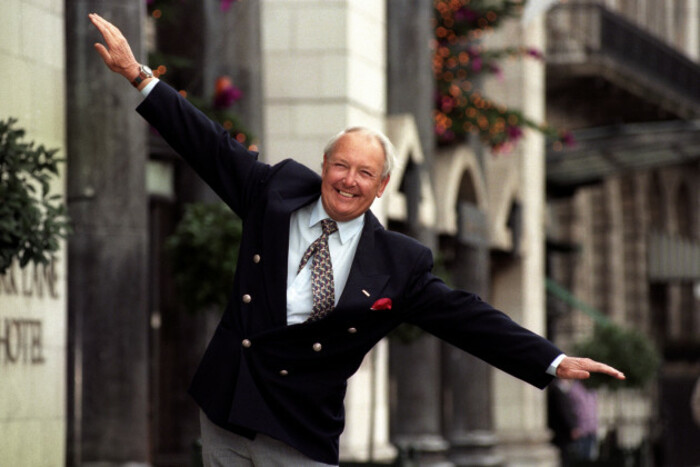 Source: Fiona Hanson/PA Archive/PA Images
"In the Freddie Laker era, it was a price war to drive him out of the business," says Mark Simpson, an airlines analyst at Goodbody stockbrokers.
"What's different this time round is that the flag-carriers are either launching their own lower-cost, long-haul (services), or they're adopting a different segmentation of the product, similar to Norwegian, on their existing flows.
"(Norwegian is) facing a far more challenging market because their competitors have woken up to that risk and are responding in kind."
For example, British Airways – whose parent, IAG, this week expressed an interest in buying Norwegian – set up routes from London-Gatwick to Oakland, California, and from Barcelona to Fort Lauderdale in direct competition with the budget airline.
IAG also rolled out its own low-cost, long-haul brand, Level, substituting it on some of British Airways' Europe to North America operations.
Level offers a similar proposition as Norwegian – buy the seat and pay extra for everything else – but it has the comfort of being part of a larger group that also includes Aer Lingus, Iberia and Vueling.
"The advantage, given the multiple brands that IAG has, is company infrastructure to support the launch of Level in many more markets," Simpson says.
Meanwhile, the likes of American Airlines and Finnair are competing by offering basic pricing for a selection of economy-class seats on certain long-haul routes.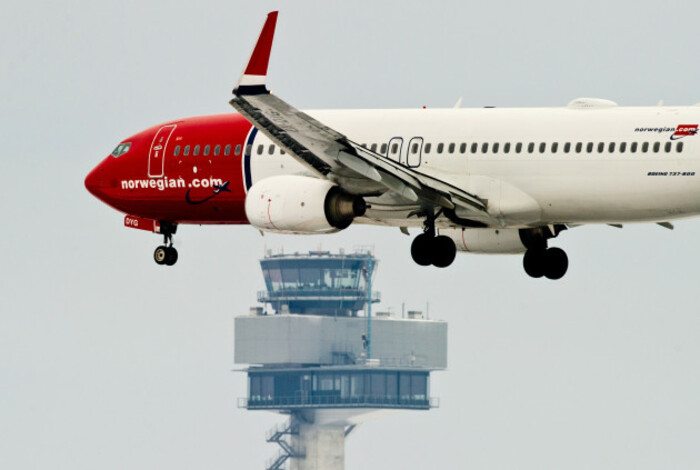 Source: Patrick Pleul/DPA/PA Images
"Equally, they have the all-important premium product, the business-class end of the product, where a significant proportion of the profit is made," Simpson says. Norwegian doesn't offer any such service.
The bottom line is that the Nordic carrier is up against powerful forces that are flexing their muscles and willing to put up a fight.
"(IAG boss) Willie Walsh said it himself that they ignored the rise of the low-cost carriers on intra-European traffic; they're not going to make the same mistake of ignoring the rise of potential competition on their long-haul," Simpsons says.
Risk
A number of pundits have questioned the sustainability of Norwegian's business model and its rapid expansion.
In February, the airline – which operates transatlantic flights from Ireland through Dublin-based subsidiary Norwegian Air International – reported worse-than-expected losses of 299 million kroner (€30 million) for 2017.
At the time, analysts at Davy wearily described the airline's poor results as "a familiar tale".
According to Norwegian – which claims it will be profitable by the end of this year – the key to its ultimate success will be a fleet of lighter, more fuel-efficient aircraft.
In 2012, the company ordered 122 Boeing 737-Max aircraft and 100 Airbus A320neo planes, the last of which are due to be delivered by 2022. It has borrowed heavily to fund the aircraft, which were valued at $21.1 billion when the deal was announced.
Kevin Byrne, who lectures in aviation management at Dublin City University, says it's urgent that Norwegian turns a profit to justify such an investment.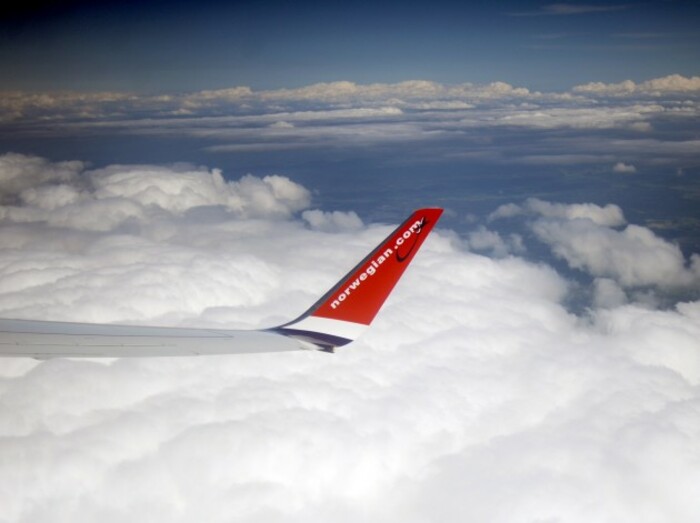 Source: Britta Pedersen/DPA/PA Images
"If they don't turn a profit, they're not going to be able to pay the returns on the aircraft, which are extremely expensive. They can be nice and shiny for a while," he says.
Byrne is part of the camp that doesn't think the low-cost model can be applied to transatlantic travel. He says it's noteworthy that Ryanair – whose no-frills strategy has been hugely successful in Europe – has turned its back on the market.
"(Michael O'Leary) hasn't bet on the Atlantic because it's a very particular model because of the flight times: I fly over for six hours, fuel the aircraft – which would be on the ground for three or four hours – and come back."
All the while, crew members have to be paid and put up in hotels if necessary.
"O'Leary likes to bring people home at the end of an evening … It's a very lean operation. You go out on your shift, you come back and they stay within the flight limitation times," Byrne says.
"You're in a different ball game when you're in the Atlantic because people have to rest. That adds to the cost."
Eoghan Corry, editor of trade magazine Travel Extra, is less sure that the low-cost model is doomed when it comes to transatlantic travel.
"The big criticism of Norwegian is that they got the economics wrong. If you go all the way back to Freddie Laker, the problem wasn't the business model; the problem was the powers he was taking on.
"The only question (for Norwegian) is how deep the (investors') pockets are and I think the pockets are deep enough," he says.
Corry thinks Norwegian, armed with a fleet of A320neos and B737s, can succeed in the transatlantic market if it gets the right mixture of destinations – and improves its marketing.
Last week, the airline announced that it will suspend flights from Cork and Shannon airports to Boston-Providence for the winter months "due to lower demand".
Meanwhile, it's decided to increase its Shannon to New York-Stewart International service from four times a week to a daily service from October.
"People saw the magic words 'New York' and they responded much better than they did to 'Providence'," Corry says.
Potential sale
When IAG announced this week that it was considering buying up Norwegian after acquiring a minor stake in the company, the budget airline's shares swelled 47%.
The market clearly thinks it's a good idea, but Norwegian CEO Bjørn Kjos insists that the airline is not for sale.
Reacting to the news, Davy analysts said the "theory of Norwegian's vision (for low-cost, long-haul) stacked up to scrutiny, but the execution was somewhat lacking up to this point and the balance sheet was a constant concern".
They said the backing of IAG, combined with its "expertise" in long-haul, would help Norwegian get on the right track.
Goodbody's Simpson says a potential deal would be "good for IAG" in the long-term: "For IAG it's about managing the North Atlantic product … and obviously moderating the growth rate of Norwegian.
"I think for Norwegian, the bulk of the cost is on the debt and leasing side, the equity component is sub-20% of that total cost. This isn't going to be done overnight; they have to engage with large numbers of interested parties."
Sign up to our newsletter to receive a regular digest of Fora's top articles delivered to your inbox.