Ryanair says Lufthansa and Air France want to see 'chaos' in the skies after Brexit
Dublin Airport's outgoing CEO also suggested other European countries might welcome a bad outcome.
RYANAIR'S CHIEF COMMERCIAL officer has said that Germany and France's national carriers want to see "chaos" in the skies when Britain exits the European Union in 2019.
Speaking at a press conference in Dublin today, David O'Brien suggested Lufthansa and Air France would like Brexit to disrupt EU-UK flights because it will have a much greater impact on their competitors' business.
O'Brien made the comment after outgoing DAA boss Kevin Toland – who takes up his role as CEO of food firm Aryzta on 12 September – said the EU and Irish governments need to articulate the difficulties Brexit creates for Ireland's aviation market.
"What a lot of people don't appreciate is that the UK is, of course, the most exposed to the EU after Brexit – 53% of their travel is to and from the rest of the EU," he said. "After that, poor little Ireland comes next.
"When you're negotiating with the French and the Germans, it's far less of an issue for them that there's a good outcome and a timely outcome," Toland said. "You could conjecture that a bad outcome is a good outcome for them."
O'Brien agreed, adding: "Lufthansa and Air France do not want anything other than chaos in 2019."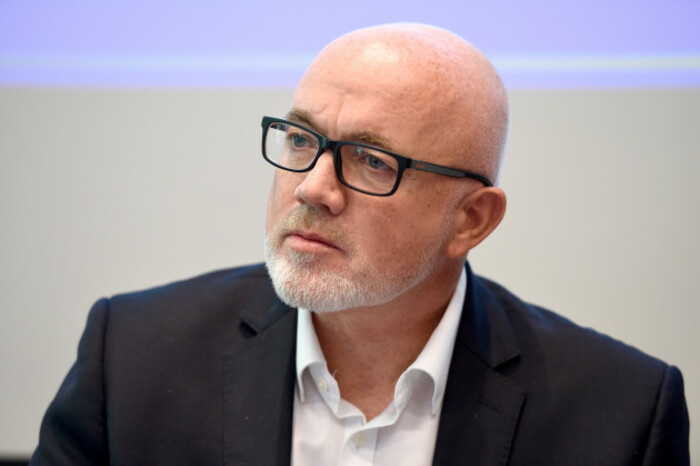 Source: Rainer Jensen/DPA/PA Images
Disruption
As previously explained by Fora, the legacy carriers only do a small proportion of their overall trade in the UK, whereas travel to the region accounts for about 15% of Ryanair's total business.
Ryanair has long campaigned for aviation to be put on the main agenda for Brexit negotiations between Westminster and Brussels.
Chief executive Michael O'Leary has grabbed headlines on more than one occasion with his warning to pull flights from the UK if the outcome of air travel rights between the two regions isn't known by the end of 2018.
In recent weeks, Ryanair has claimed there is an "obvious conspiracy" between Lufthansa and the German government to carve up parts of failed low-cost airline Air Berlin. The airline has complained about the issue to EU authorities.
"We're the biggest airline in Europe with the strongest balance sheet and we weren't invited into the conversation," O'Brien said today.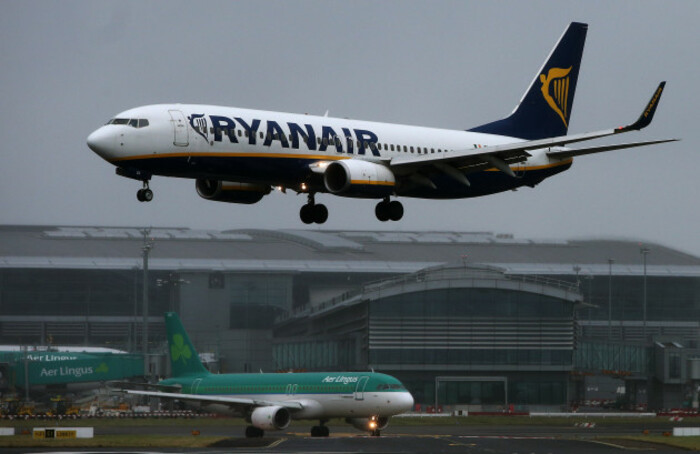 Source: PA Archive/PA Images
Summer routes
O'Brien and Toland were speaking at a press conference in Dublin's Central Hotel to launch Ryanair's summer 2018 schedule from Dublin.
The budget airline said it will offer five additional routes next year, including a reinstated twice-weekly, direct service to Marrakech in Morrocco, which had been pulled earlier this year.
It will also roll out a twice-daily service to Munich, daily flights to Stuttgart, five flights a week to Naples and a twice-weekly service to Paphos.
Sign up to our newsletter to receive a regular digest of Fora's top articles delivered to your inbox.
read more on