Ryanair says the media made its cancellations cock-up sound like 'a big, big deal'
Kenny Jacobs made his first public appearance since the crisis.
RYANAIR'S MARKETING BOSS has accused the media of making a bigger deal out of its self-described 'cancellations cock-up' than was justified.
Speaking at the Web Summit in Lisbon, Kenny Jacobs detailed how the low-cost carrier's "love-hate relationship" with the press played out during one of the most turbulent period's in the airline's history.
This was the marketing chief's first public appearance since the airline announced that it was cancelling thousands of flights in September.
Jacobs – who appeared on the PandaConf stage for marketers – described the controversial decision as "a self-inflicted thing" caused by the mismanagement of rostering pilots.
"We ended up having to cancel 700,000 passengers' flights, which sounds like a lot," he said.
Jacobs apologised to affected customers but said about 0.5% of Ryanair's overall customer base was affected by the decision, adding: "I think the media has made it sound like a big, big deal."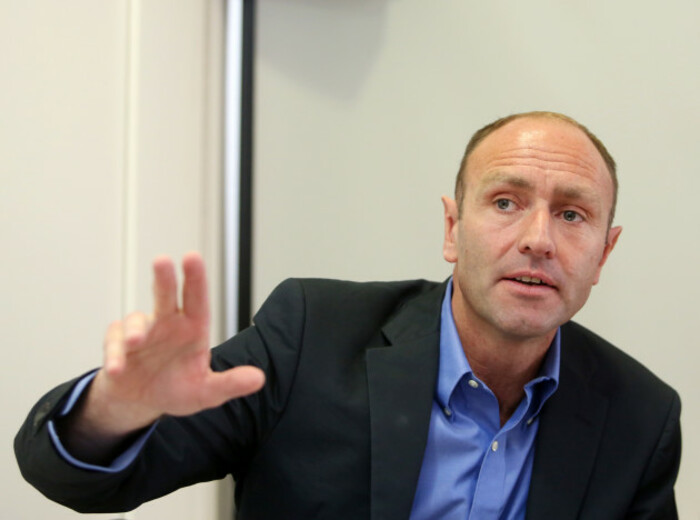 Source: Rollingnews.ie
The marketing boss was speaking in conversation with the Wall Street Journal's Lara O'Reilly, who interrupted to say it was a big deal for the passengers who had their travel plans ruined.
"Fortunately not a huge amount of people were stuck," Jacobs said. "What we ended up doing was cancelling flights far into the future. These weren't that heavily booked."
He also accused the media of trying to overplay its ongoing issue with pilots, some of whom have rejected pay increases and formed a pan-European trade union, which Ryanair refuses to negotiate with.
"Some parts of the media got hold of this (story) and said, 'Oh, there's chaos at Ryanair' or 'Pilots don't want to work at Ryanair.' That couldn't be further from the truth," Jacobs said.
He did, however, admit there are "things we need to improve" in terms of the airline's relationship with its pilots.
"We've set out a plan now that we want to become the most desirable place for pilots to work in Europe. That will work. That will take away any issue that we had."
Jacobs said he was proud of the airline's response to the cancellations crisis, saying that the majority of customers were re-routed or given a refund within two weeks.
'Worth a fortune'
During the interview, Jacobs was asked about what it was like to have Michael O'Leary as a boss. He said O'Leary is one of the most outspoken airline chief executives for nearly 30 years.
"He loves taking risks and he's willing to take a risk. That has allowed us to change to the degree that we've changed. Of course at times you'll have different opinions," Jacobs said.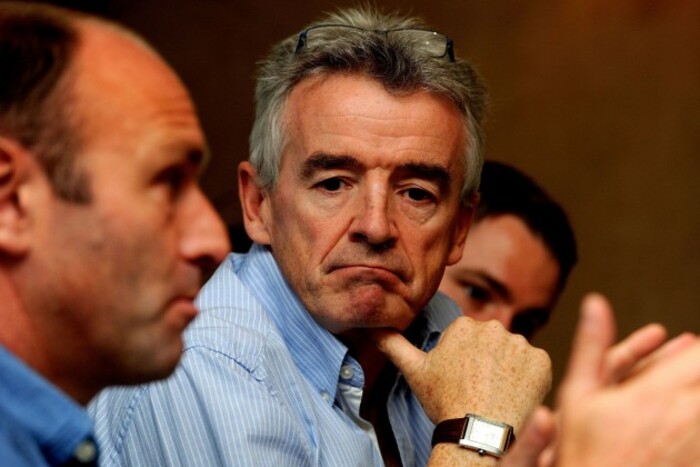 Source: Nick Ansell/PA Archive/PA Images
He described the CEO as "one of the golf clubs in the bag" and jokingly referred to him as a sand wedge – the club golfers use to pitch a ball out of a bunker.
"(O'Leary) alone is worth a fortune in terms of free media coverage," he said. "From my point of view, that's great."
Separately, Ryanair announced today that it has launched a Chinese website, which means customers can now book its flights in 19 languages.
It has also rolled out 'Ryanair Tickets', which allows passengers to purchase tickets for events like West End shows through Ryanair's website or app.
The service has been rolled out in partnership with Coras, a Dublin-based startup that has received backing from U2 guitarist The Edge.
Sign up to our newsletter to receive a regular digest of Fora's top articles delivered to your inbox.
read more on