Ryanair claims there's a waiting list of 2,500 pilots looking to join its ranks
CEO Michael O'Leary took questions from investors over the airline's recent cancellations 'cock-up'.
RYANAIR CHIEF MICHAEL O'Leary has claimed there are thousands of qualified pilots waiting to join its ranks.
In a question-and-answer session with investors after its latest financial results, O'Leary said there is a "waiting list of 2,500 qualified pilots" looking for work at the low-cost carrier.
Ryanair booked a profit of just under €1.3 billion in the six months to the end of September despite cancelling 20,000 flights because of a lack of available crew members.
The company has repeatedly denied reports that it is struggling to keep its cockpits full because a large number of workers have left for rivals like Norwegian Air.
In response to a query on how many pilots have left the airline this year, O'Leary said "less than 100 captains and less than 190 first officers" have left while some 900 new pilots have come on board.
"As you can see, there is no shortage of pilots and we continue to have a pipeline of new pilots joining us," he said, adding that there has been an uptake in interest from ex-pilots at failed carriers Monarch, Alitalia and Air Berlin.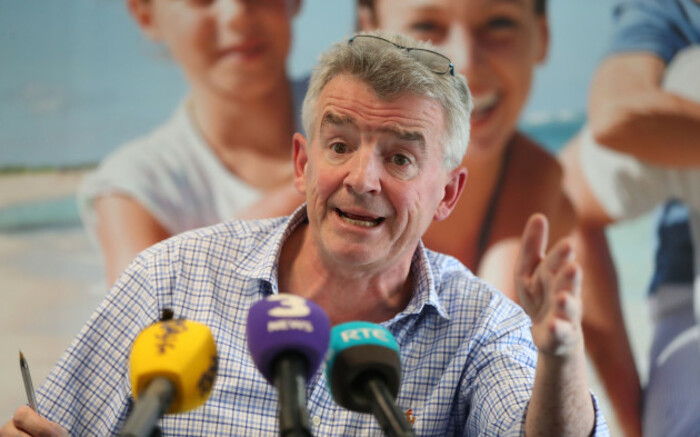 Source: Niall Carson/PA Wire/PA Images
Rejected pay increases
Staff at Ryanair pilot bases in Madrid and Stansted airports recently voted to reject an offer of increased pay in return for company loyalty.
They have demanded that management at the airline meet with them under the guise of a pan-European pilots union.
However, Ryanair doesn't recognise third-party unions and instead negotiates with workers through in-house 'employee representative councils' (ERC). It said it won't negotiate with the unofficial European ERC.
O'Leary said 10 bases have already accepted pay increases of about 20%. Pilots who reject the offer will simply continue on their existing pay deals.
"The only way to amend or change those existing deals … is to negotiate directly with us through the ERCs," he said.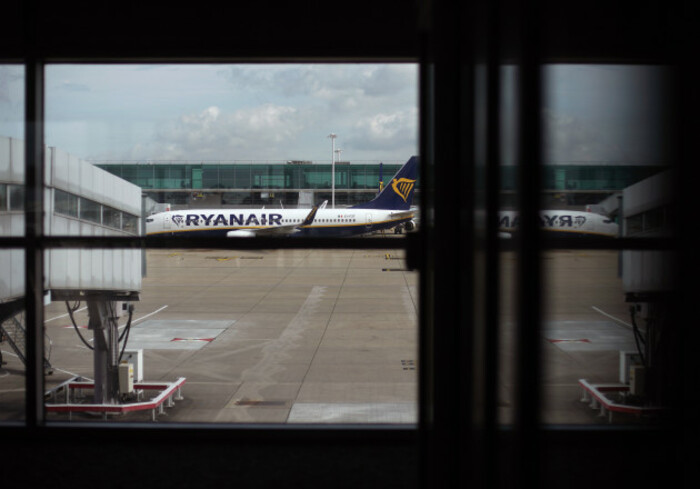 Source: Yui Mok/PA Wire/PA Images
O'Leary said he doesn't expect to see pilots striking any time soon and questioned what the workers at Stansted will do next after voting to reject pay increases.
"They have been somewhat mislead by unions like (the British Airline Pilots' Association)," he claimed. "The difficulty is that these unions are unable to indicate to our Stansted pilots what they can offer them.
"Ultimately, it is in the best interest in our pilots … to accept better pay increases," O'Leary said. "You have to wonder about the bona fides of unions who try to persuade our pilots not to vote in favour of pay increases because there's some better deal on the table. There isn't."
When asked about changes to the airline's pilot rostering system – which triggered the flights cancellations in the first place – O'Leary said Ryanair has "changed the entire pilots rostering management team at the end of September, early October".
"I think we're also going to address the wider operations management team, which is why we're welcoming back Peter Bellew," he said, in reference to the former Malaysia Airlines CEO who will rejoin the airline as chief operations officer in December.
Sign up to our newsletter to receive a regular digest of Fora's top articles delivered to your inbox.
read more on