U2 guitarist The Edge is putting cash into a Dublin ticketing startup
Several large investment companies are also backing Coras.
IRISH TICKETING STARTUP Coras has announced that U2 guitarist The Edge was among a group of investors that recently backed the young company.
The firm just completed a €1.9 million funding round led by the 'Atlantic Bridge University Fund', a €60 million investment fund for startups emerging from third-level research projects.
The fund is the product of a "joint leadership collaboration" between UCD and Trinity College Dublin and was established in June 2016.
It is managed by Atlantic Bridge, a global tech fund with over $450 million in assets under management and an office in Dublin.
Other participants in the Coras funding round included money manager to the stars Elkstone Capital and investment firm Hambro Perks.
Headed up by Mark McLaughlin, Coras makes an app that lets event promoters sell tickets directly through consumer websites.
For example, if a traveller buys flights through an airline that has integrated Coras's software, they'll be given the option to purchase tickets to music concerts and other events directly through the same website.
Ticket suppliers include Nimax Theatres – the UK-based group that owns the London Apollo – and the Ambassador Theatre Group, which is behind a number of popular West End venues.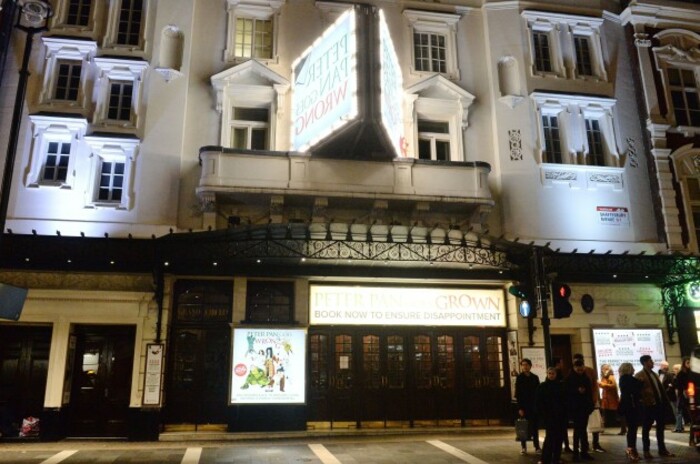 Source: Victoria Jones/PA Wire/PA Images
U2 investments
The Edge and his U2 bandmates have invested in a number of startups over the years.
Most recently, both men pumped money into Irish biotech startup Nuritas.
The pair were investors in cloud storage company Dropbox in 2012, while Bono was an early backer of Facebook and Yelp through his investment vehicle Elevation Partners.
In 2016, Bono invested €260,000 in Irish scheduling tech startup Bizimply. His brother Norman Hewson is a principal at the company.
Commenting on the funding announcement, Coras chief executive Mark McLaughlin said Atlantic Bridge's "experience in launching and scaling global technology companies will prove invaluable".
He said the young startup believes that ticketing "will no longer solely be the domain of traditional ticket agents, but will broaden to encompass other market leading brands".
McLaughlin spent 10 years working in the live events sector. He founded Ticket ABC, a venue management tool, and set up mobile ticketing agency Ticket Text.
read more on