Ryanair will offer connecting flights onto rivals' routes starting this year
The Irish budget airline plans to hook up with both Aer Lingus and Norwegian Air.
RYANAIR WILL LINK up with rival airlines to offer 'feeder flights' onto long-haul routes, with the first of the deals to start by the end of the year.
The low-cost carrier also plans to offer punters the ability to book connecting flights on its own routes by the end of this month, with the airline handling baggage transfers for transfer passengers.
"This will be a big deal for us," Ryanair chief marketing officer Kenny Jacobs said, adding that the changes would allow passengers to 'self-connect' between destinations with bookings made via the airline.
"I think this is going to be a big advantage for Ryanair, given our network, it will be a big advantage for Ryanair getting more of the business travel market in Europe," he said.
The airline will first trial interconnecting routes for its own flights through Rome's Fiumicino Airport, with other bases to follow.
Connecting flights with "one to two partner airlines" are due to begin between September and the end of the year, Jacobs said.
Aer Lingus and Norwegian Air – which recently launched low-cost transatlantic routes from several Irish bases – where the first two airlines the carrier was expecting to use for both long-haul and short-haul flights.
Ryanair has long been reported to be courting deals with the two airlines, though its finance chief, Neil Sorahan, recently said the setup was "not hugely high" on his to-do list.
Norwegian deal
The significant shift in Ryanair's strategy comes as part of its bid to become the 'Amazon of air travel' – handling everything from package holidays to flight bookings on rival airlines through its website and app.
The feeder-flight move would allow passengers to book their whole trip with the short-haul specialist and have their luggage automatically moved between planes.
In turn, it would open up Norwegian and Aer Lingus's US routes to more airports across Europe at little extra cost, and help guarantee higher-priced seats to Ryanair.
In February, Ryanair chief executive Michael O'Leary told airline industry business publication Air Transport World that Ryanair and Norwegian were close to reaching an agreement.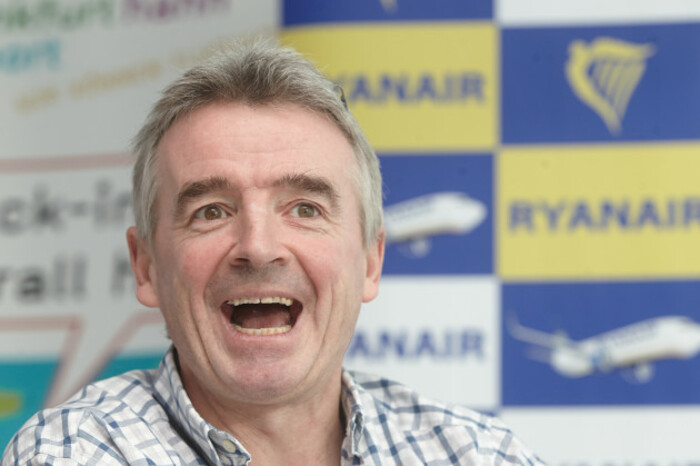 Source: DPA/PA Images
"We are ready to co-operate with Norwegian right now," he said.
"We are finalizing technical implementation as Ryanair and Norwegian operate on two different reservation systems," he said, adding, "It is better to work with them instead of compete with them (Norwegian)."
Competition
Jacobs today said he expected that Ryanair would end up working with "a raft of legacy carriers in the coming years".
"They get to focus on what they make more money on, which is flying long-haul, and they get to fill their long-haul flights at a cheap rate of customer acquisition."
Low-cost operators like Ryanair have been trying to discourage the major carriers from competing with them on short-haul routes and instead focus on their intercontinental services.
However some larger airlines, such as Aer Lingus stablemate British Airways, have fought back against Ryanair by offering no-frills fares and charging for meals.
Sign up to our newsletter to receive a regular digest of Fora's top articles delivered to your inbox.
read more on