Ryanair says teaming up with Norwegian 'makes sense' - but it's low on the to-do list
Finance chief Neil Sorahan said a partnership will likely happen 'at some stage'.
RYANAIR'S FINANCE CHIEF has said a partnership with Norwegian Air "makes sense" – but it is not "hugely high" on his to-do list at present.
Neil Sorahan told attendees at Airfinance Journal's annual conference in Dublin that a partnership with the carrier to feed transatlantic routes is something Ryanair would like to do "at some stage".
He was speaking as part of a panel discussion with other airline chief finance officers, including Frode Foss of Norwegian.
"It's no secret," Sorahan said in reference to the widespread speculation of a potential alliance between the two carriers. "We've talked to each other for some time."
The Irish Examiner reported last week that Ryanair was partnering with Norwegian and Aer Lingus to allow passengers to automatically check bags onto a Ryanair jet when they fly transatlantic with either long-haul carrier.
"It's an interesting opportunity and we have read all about it," Norwegian's Foss said on the subject. "Our tech guys are talking about it to see if that's doable or not."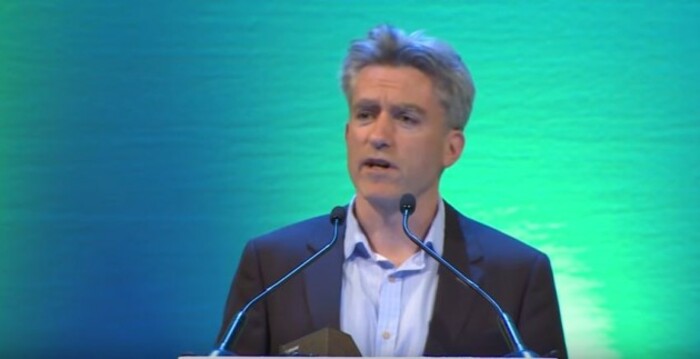 However Sorahan said Ryanair's high load factor – a measure of the number of seats filled – means the airline doesn't "have an awful lot of passengers to feed" into Norwegian's transatlantic routes.
The Irish budget carrier's flights were 95% full, on average, for the first half of the current financial year.
Sorahan added: "We think it makes sense that the likes of ourselves and Norwegian and other long-haul operators have some kind of a feed.
"Whether we get there now, or whether we get there later remains to be seen. I don't think it's hugely high on Frode (Foss)'s list. It's not hugely high on mine, but it is something that we would like to do at some stage."
Brexit
Sorahan said Ryanair was looking at various options to deal with Brexit, such as applying for a separate air operator certificate to fly in the UK, but added "it's too soon to start doing anything at this stage".
"It's probably less of an impact on us than it is for a lot of our competitors of an orange variety," he said, referring to rival airline EasyJet's brightly coloured aircraft.
That said, he speculated that Brexit will have implications for Ryanair's shareholders and for airline ownership rules in Europe.
"We would have about 30% of our shareholder base resident in the UK. That said, they're fairly good at finding places to put their funds. Maybe Dublin will be a beneficiary of that," he said.
The Ryanair finance chief also said he believed Europe would give the UK "a hard time on the way out".
"(British prime minister) Theresa May was quite clear that she's heading down the road for a hard Brexit," he said, "but we still don't necessarily know exactly what that's going to mean because she laid out a plan which will see her getting lots of really good things and leaving all the bad things behind."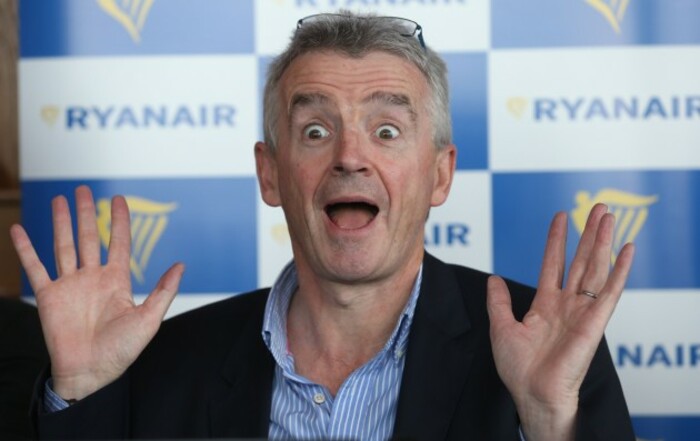 Source: Niall Carson/PA Wire/PA Images
Fuel costs
Sorahan said the airline is seeing "significant reductions" in its fuel bill thanks to hedging, the practice of taking a punt on buying fuel in advance at a fixed price.
Fuel is the airline's single biggest expense, he said, accounting for 40% of its cost base.
"We're well hedged out into our financial year ending March 2018 – 85% of our fuel requirement is hedged away," he said.
"I'm working on the budget at the moment," he added. "We've locked down fuel, we've locked down the payroll costs, we've locked down a lot of the other elements within the business … The only unknown is what the fare is going to be."
read more on