'I nearly went bust a couple of times - we were totally undercapitalised'
The outgoing chairman of Insomnia talks about growing the coffee chain to nearly 500 locations.
I WAS MANAGING director of Bewley's from 1992 to 1997. I ran the shops, the cafés, the bakery, the franchise company. Big business.
When I decided to leave Bewley's, I remortgaged my house and I went into business with Fitzers, an Irish family business that operates high-end restaurants.
They had 50% of my first entity, which was called Perk. I ended up buying them out after a couple of years. We were 50/50 partners, and we opened our first shop on Grafton Street underneath Laura Ashley.
I nearly went bust a couple of times; we were totally undercapitalised. I opened outlets on Dawson Street and Baggot Street, all on a shoestring. And I mean a shoestring.
I got Perk up to six units. I had it running in the black, but only just. Insomnia started at the same time as Perk. It was a competitor of mine and there was a third company, Bendini & Shaw, which was a sandwich company.
Bendini & Shaw was bought by Insomnia, which gave them 13 shops in total. They then came to me and said they wanted to buy me, so I sold Perk to this conglomerate.
Harry O'Kelly, who was the MD of Bendini & Shaw, said he didn't want to be the MD and asked me to do it, so I sold my business and then reinvested almost the same week.
The money I got I had for about three days. I put it back into the business and became the MD of Insomnia with 17 rebranded units.
John Clohisey of BWG Foods, which operates the Spar and Mace convenience store brands, also invested in the business at this time.
Harry, John and I bought out the original investors in Insomnia and have had an equal three-way partnership for the last 15 or so years.
I'm a big believer in partnerships – they've always worked for me – provided you've the right partners and we've been a threesome for 15-odd years.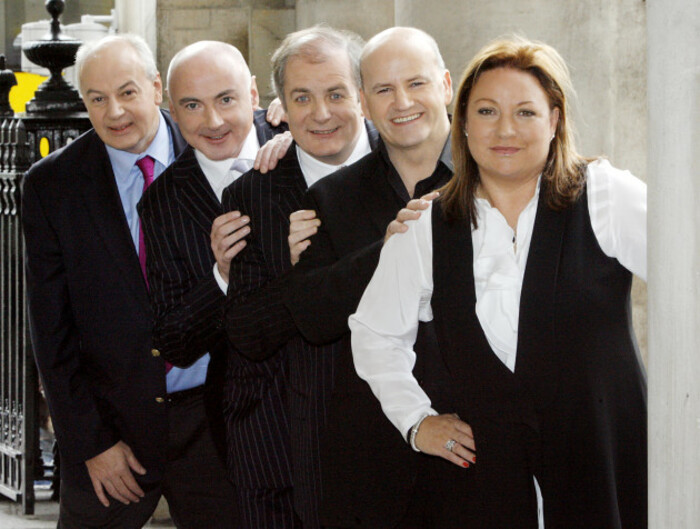 Source: Mark Stedman/RollingNews.ie
Difficulties
I found lots of things very difficult over the years in business. I found it very difficult to stop going to every shop every day – to not know every employee in each shop that I had, to not know all the customers the way I had in the early days.
I found that very difficult, but I knew that if I didn't make the transition, the business was never going to grow beyond three or four shops. I was clued in enough to see that thankfully.
My father had great vision but he never wanted to run 10 or 15 hotels. But he wanted to keep developing the hotel that he had. He was great: every time there was a few spare quid, he came up with something else or he built something else, or he built more rooms.
I had a vision when I first started my coffee shops that I might get to 25. Never in my wildest dreams did I think we'd have Insomnia in nearly 500 locations.
We now, as of 2017, have 150 shops, with 400 concession units in Spar and Mace – and that's taken us 19 years.
It's been an amazing journey, from great highs like when 50% of the business was bought out by an Icelandic company that gave us €8 million, to huge lows when the Icelandic company went bust. There was another high when we bought their shares back again.
We've had recessions and booms, but we've managed to run the business according to the marketplace. We've also managed to grow the business each and every year.
Even though I may not be the day-to-day driver any more, I'm still very clued in and very much part of what it is we do and where we go – so there's unfinished business there.
For the future, I think we can bring Insomnia to a whole other level. We are 'internationalising it', there are big opportunities in the UK, Germany and the United States.
Bobby Kerr is the former chairman of Insomnia, a position he recently stepped down from after around two decades with the business. This article is an extract from It's Who I Am: Conor Kenny In Conversation With People Who Discovered Their Purpose and Passion, published by Oak Tree Press.
If you want to share your opinion, advice or story, email opinion@fora.ie.