The founder of the Dublin Whiskey Company is bringing an established Irish brewer to Inchicore
Rathcoole-based Rascals Brewery will move into the area next year.
AS THE PROJECTS to regenerate business in the suburbs of Dublin 8 roll on, the co-founder of the Dublin Whiskey Company wants to bring Inchicore in on the action.
Over the past few years, there have been several private- and council-led efforts to promote investment in the city's inner south-west, with projects such as new student accommodation blocks, hotels and several whiskey distilleries unveiled.
Now, nearly 18 months after overseeing the sale of his Dublin 8 whiskey business to UK group Quintessential Brands, serial entrepreneur Ed O'Flaherty is back in the drinks business following an investment in Rascals Brewing Company.
O'Flaherty has put €100,000 into the Rathcoole-based brewery founded by Emma Devlin and Cathal O'Donoghue in 2014, and is now overseeing plans to relocate the craft brewer's operations to Inchicore.
"Dublin 8 is an area I know and like. I think it's where the city is going," O'Flaherty told Fora.
"I think it has great potential for improvement. It had a bit of a bad reputation over the years but it's kind of like Newmarket Square in the Liberties which was very down-at-heel and now is booming. I think the same thing will happen in Inchicore."
He said the firm has already purchased a site in Goldenbridge Industrial Estate, that was vacant for 10 years, from a vulture fund.
The plan is to purchase a whole new range of equipment for the brewery and sell Rascals' current brewing systems.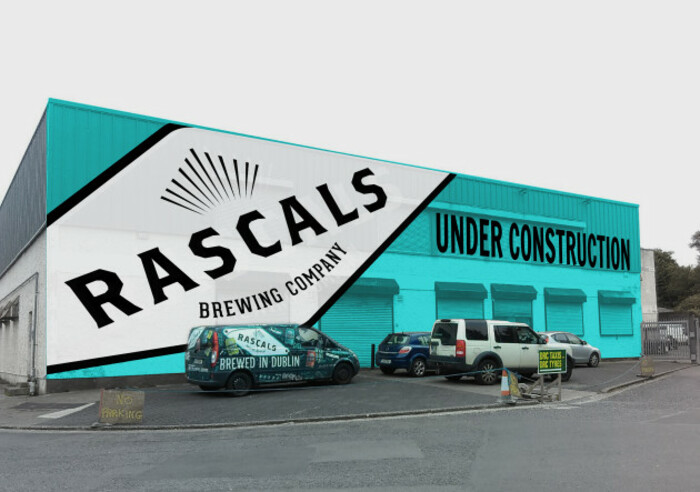 Source: Rascals Brewery
Last month O'Flaherty received the all-clear from Dublin City Council to kit out the Inchicore site, which previously housed a clothing factory, with brewing equipment.
"Once a craft brewery goes into an area, people tend to notice and markets pop up and bring a new vibe to the area," he said.
"We're going to have a visitor centre, a museum and work very closely with craft food producers to create a craft food offering in the brewery for people."
O'Flaherty isn't ruling anything out to bring some activity to the new brewery in Inchicore, and said they are even looking into using the nearby canal to ferry some visitors up to the location once it has opened.
Whiskey sale
Following his first venture into the drinks business with Dublin Whiskey Company two years ago, O'Flaherty said he has been eager to get back into the sector ever since he sold up.
"There was a tinge of sadness leaving the Dublin Whiskey Company. I loved the location and the building we had there was amazing," he said.
"The reason I left was because the investment required to do a whiskey distillery properly was about €10 million. To raise that much money the dilution in my shares would have been considerable.
"I thought better to get a better payday now and do other things. I knew it would be successful, I just didn't want to wait seven years."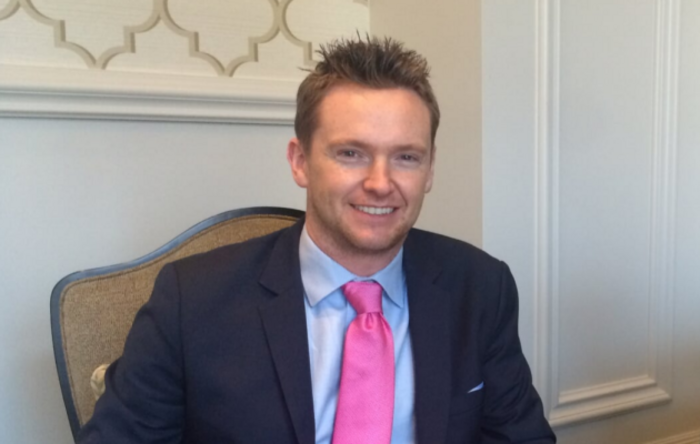 Source: Ed O'Flaherty
Following the sale, he focused on other commercial projects in the property sector and also on his role as director of the Seapoint Clinic, a Dublin dental firm which he owns.
He also dabbled in angel investing and pumped €50,000 into an unnamed Dublin-based tech firm.
"I might go back to angel investing again. It's just I only had a certain amount of time and my own projects were going pretty well. I would rather be more hands on in projects and be at the board table."
He added that although the drinks business is not "the most lucrative in the world", the "fun" element is what drew him back.
"I met the Rascals founders quite a few times and what I liked about Cathal is he's very particular. He's from a pharma background, so again he's not throwing a bit of this and that in, he takes care with what he does.
"I noticed their business skills were less (developed) than their brewing skills. It was an opportunity to get involved and help them in that regard, leave the brewing to them and help them grow out the business."
Source: Rascals Brewery
Summer launch
According to O'Flaherty, his role at Rascals will be a part-time and he will only focus one day a week on the project.
He said the company plans to raise up to €2.5 million through the Enterprise Investment Scheme over the next 12 months to fund part of the move to Inchicore.
He added that it is a relief to have the planning permission for the brewery at such an early stage of the project, which he said will speed up the launch.
"We've got the equipment orders ready to go in and the deposit ready to go. What we're waiting on is the final amount of funding.
"The distillery took two years to get to the same planning stage so it was nice to get a bit of paper. How long will it take to open? It will be next year at some stage. I'd imagine the summer time."
Sign up to our newsletter to receive a regular digest of Fora's top articles delivered to your inbox.