US blockchain player R3 is joining Ireland's growing fintech scene
The fast-growing company works with some of the world's largest banks.
R3, A US-BASED blockchain company that works with some of the world's largest banks, is opening a Dublin office to extend its reach in Europe.
The business, which has raised over $110 million from the likes of Barclays and Wells Fargo, builds blockchain solutions for the financial services sector.
Its Dublin announcement comes just two weeks after the company re-affirmed its commitment to its London engineering base in the face of Brexit where it said it would be adding 50 people to its team of 80.
This marks the latest blockchain-focused company to bed down in Ireland. It joins a host of others like ConsenSys, Circle and We.trade.
Meanwhile a stalwart firm like Deloitte opened its EMEA blockchain lab in Dublin and has been collaborating with some of the country's biggest banks and Mastercard has been building out expertise in its R&D lab here.
Blockchain is still a relatively nascent technical field and as previously reported by Fora companies in the space have been looking at different ways to recruit and train talent before it becomes scarce.
R3 develops the Corda blockchain platform for large enterprises. The tech is also utilised by the R3 consortium, a group that works on collaborations between many banks to devise use cases and applications.
In Ireland it has been working with AIB to build and deploy an application of Corda to carry out anti-money laundering checks. More than 300 financial services firms are using Corda in some form.
Chief executive David Rutter said in a statement that access to skills was a driving force behind the decision to come to Dublin.
The company didn't put a number on how many staff it will hire in Ireland but Rutter indicated in previous reports that a second European office would have 10 to 15 people. The Dublin office will open in 2020.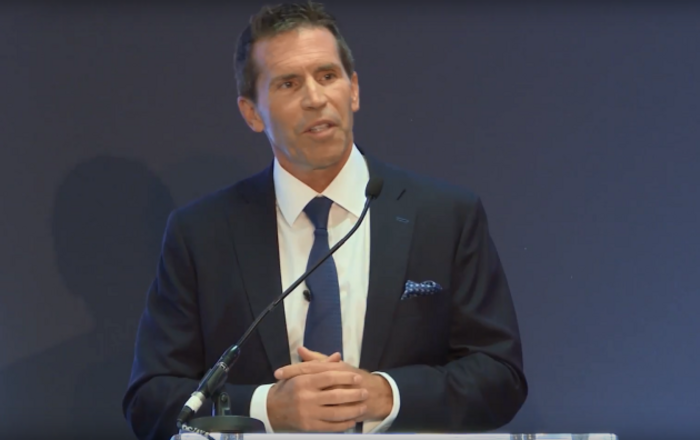 "After careful consideration, we chose Dublin because of the deep pool of existing blockchain and technical skills in the city, as well as its close connections to our existing hub in London," Rutter said.
R3, which employs around 200 people globally, has been expanding rapidly, growing its teams in software engineering, commercial operations as well as "client-facing roles".
Get our Daily Briefing with the morning's most important headlines for innovative Irish businesses.