Dublin is the second most expensive eurozone city for expats
The Irish capital, cheaper than only Paris in the currency bloc, suffers due to high rents.
DUBLIN HAS BEEN ranked as the second most expensive city in the eurozone for expat workers, but a weaker euro has helped push it down the global cost-of-living ladder.
According to an annual survey from consultants Mercer, only Paris is more expensive than the Irish capital – mirroring the results from last year.
However, overall Dublin dropped down the rankings significantly, falling from 47th place last year to 66, meaning it became more affordable relative to several other cities.
Mercer Ireland principal Noel O'Connor said that "cost pressures on expatriate rental accommodation (is) a key factor in maintaining Dublin's relatively high-ranking when compared to other eurozone cities".
Rents in Ireland have continued to rise over the past year and were up by an average of 13% annually in the first quarter of 2017.
However, O'Connor added: "The strength of the dollar against the euro means that it is now more affordable for global companies to relocate their expatriates here."
Dublin's move down the rankings is matched in many other eurozone and UK cities, with the strengthening dollar making it cheaper for workers relocating to much of Europe.
Relocating
The Mercer survey is intended for multinationals to work out how much to compensate their employees to work in different locations.
It compares prices for more than 200 goods and services in each city based on workers maintaining the same standard of living in different locations.
New York is used as the base city and all cities are compared against it, with the US dollar is used for all cost calculations.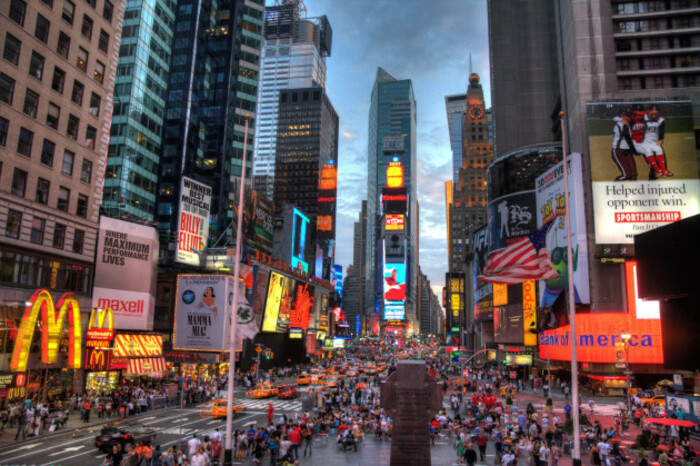 Source: Oto Godfrey/Wikipedia
Only three European cities remain in the top-10 list of most expensive cities for expatriates, all of which are in Switzerland. These are Zurich, (4) Geneva, (7) and Bern, (10). Luanda in Angola topped the list, followed by Hong Kong and Tokyo.
Brexit impact
In the UK, London dropped 13 places to 30th on the list as a result of the pound falling sharply against the US dollar following the Brexit vote.
Other western European cities dropped in the rankings as well, mainly due to the weakening of the euro against the greenback.
Notably,  Vienna (78) and Rome (80) fell in the ranking by 24 and 22 spots, respectively.
O'Connor said that Dublin "remains a very attractive location for both expatriates and multinationals" that are looking to relocate.
Sign up to our newsletter to receive a regular digest of Fora's top articles delivered to your inbox.