This aviation bigwig thinks Ireland should give huge tax cuts to skilled foreigners
Aercap chief Aengus Kelly said the country is losing in the race for exec-level talent.
THE HEAD OF the world's largest aircraft leasing firm has warned that his company and others could be forced to up sticks if Ireland doesn't make more of an effort to attract international talent.
Aengus Kelly, chief executive of Dublin-based lessor Aercap Holdings, said the government should introduce aggressive tax reductions for highly skilled foreign workers and set up more international schools if it wants to compete for top talent.
Speaking at the National Civil Aviation Development Forum this week, Kelly said Ireland's talent pool alone will not provide enough senior-level managers to meet the demands of global companies.
"We have to be realistic," he said. "We're a country of 4.5 million people. There is no way that gene pool can produce enough managers at senior levels to cater for pharmaceutical, technology, finance and aircraft leasing (firms)."
Although Ireland is considered the birthplace of aircraft leasing, the country will not be able to maintain its peak position in such a highly mobile sector unless it attracts more senior managers to these shores, Kelly said.
Many jobs here "are replaceable by the next lowest cost producer".
"That's not sustainable for the economy," he said. "You need to bring in the decision makers. The decision makers themselves are economic engines."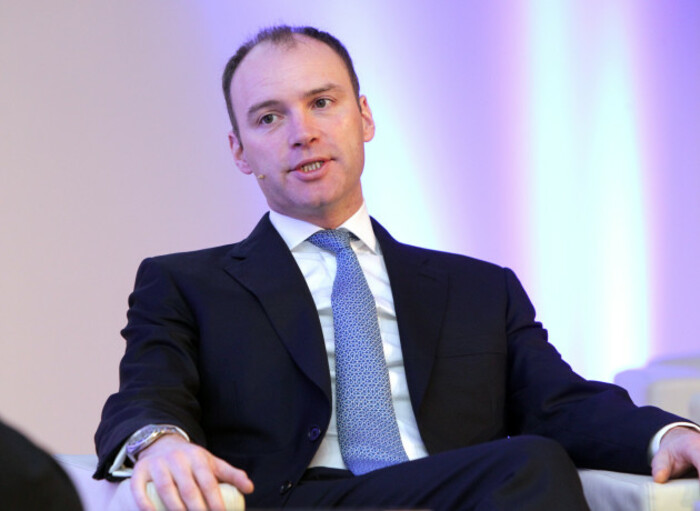 Source: RollingNews.ie
Expat tax breaks
Kelly acknowledged that Ireland has managed to entice overseas talent through the special assignee relief programme, or SARP, which is a tax relief scheme for workers that relocate here.
However, he said SARP has only managed to attract a couple of hundred executives, whereas a similar but more aggressive scheme in the Netherlands gets around 10,000 applications every year.
"The Netherlands is a country that's not noted for its right-wing tendencies, but yet it is the most aggressive and it is our biggest competitor," he said.
As well as personal tax breaks for foreigners, Kelly suggested more schools in Ireland should roll out the International Baccalaureate (IB) programme to convince workers to relocate their families here.
IB schools offer an internationally accepted qualification that allows entry into most universities around the world.
"You can imagine, if you've got teenage children and you're very worried about whether they will be able to go to university in their home country," he said. "We have the Leaving Cert here. No one has heard of it. No one cares about it."
Amsterdam alone has six IB schools, he noted.
"Just to put in context the type of people you're getting, the fees each year for each child are €15,000 a head and there is 900 in each school."
Kelly said it was "vital" that multinationals like Aercap can hire the best manufacturers, engineers and legal people in the world.
"Without an environment that is conducive to bring expatriates in – which the Netherlands will give you, which Singapore will give you, which Hong Kong will give you – (Ireland is) not competitive."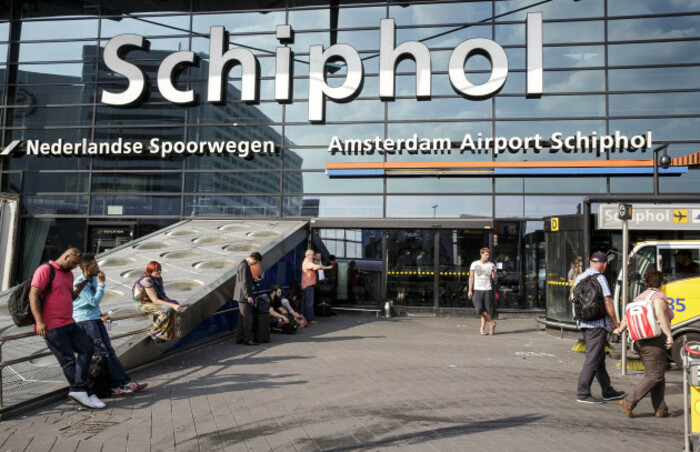 Source: hil Nijhuis AP/Press Association Images
He hinted that Aercap, which is listed on the New York Stock Exchange, would move its headquarters to a different jurisdiction if it was given a good enough incentive.
Private capital "will not tolerate huge inefficiency due to ill-location", he said.
"If I said to my shareholders, we're staying in Ireland because we like the craic, I'd be out of a job and someone else would move the company … There's just no way a shareholder in our business would tolerate (staying here). That's the brutal reality."
Kelly said Brexit is "a great opportunity" for Ireland to offer an attractive framework for companies looking for continuity once Britain leaves the European Union.
"The bigger the crisis, the bigger the opportunity," he said, "but you have to be brave."
He said it was a major advantage that Ireland is the "only other English-speaking country in the Western hemisphere".
"There is a sense in government that we're afraid and we don't want to offend anyone in England. We shouldn't think we have any special relationship with anyone. We don't. We need to look out for ourselves."
read more on