Why Danish player Pleo is bringing its company credit card to the Irish market
After partnering with Mastercard and JPMorgan, the business is joining Ireland's growing fintech ranks.
AFTER SHIFTING ITS business over to credit card services, Danish fintech startup Pleo has Ireland in its sights.
Pleo provides credit cards and payment software for businesses managing their expenses and recently inked partnership deals with Mastercard and JPMorgan.
The Danish company was founded in 2015 and since then has gradually expanded into the UK, Germany and Sweden while raising $79 million from investors. It launched in Ireland in recent weeks.
Marketing director Alen Cvisic told Fora that Ireland was a natural next step and a smooth launch to carry out after the UK, given similarities such as language and that many businesses in Ireland have common accounting software and practices that made it easier for Pleo to plug into.
"We saw that fintech is pretty big in Ireland, it has a strong presence," he added.
"That actually has opened a lot of doors because people are aware of new services and trust them a lot faster than in other countries."
Cvisic said that Pleo's Irish launch had been in "stealth mode", slowly turning on services in the market. It's a method repeated in other countries rather than launching Europe-wide in one swoop.
"Each market has its own tax and VAT regulations and accounting software and language barriers. We invest instead in a few markets per year and do it properly," he said. 
Partnerships
Pleo's venture into credit cards is a new move. Its previous business model was pre-paid cards for companies to help manage and track expenses and automate reports.
At the end of January, the company announced a new partnership with Mastercard and JPMorgan as it moved its focus to corporate credit cards.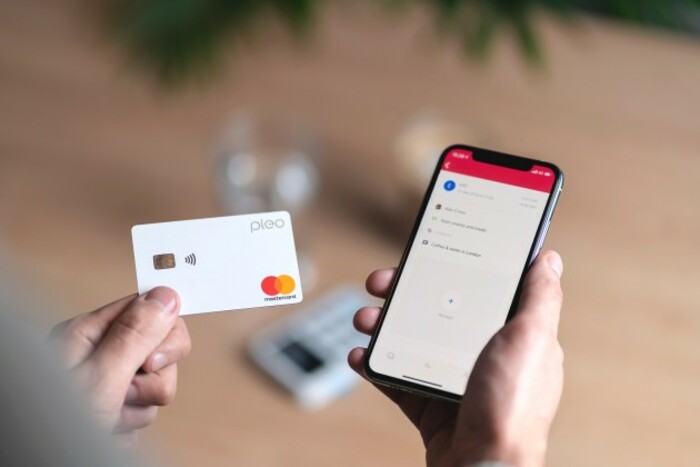 Source: Pleo
"We moved from prepaid to credit because we had to mature as a product. I think most of the neobanks currently offer prepaid cards and they come with a lot of limitations," Cvisic said.
For consumers these limitations are not as apparent, he said, but for businesses making big purchases like travel and accommodation, prepaid cards are difficult to use and in some cases are not accepted.
Partnering with Mastercard allows Pleo to achieve a greater level of independence, Cvisic told Fora.
He said many fintech companies tend to have a lot of middlemen in their operations, such as banks and payments processors.
"All of them are on the same payments processor and so forth. There were some limitations and (it's) hard to differentiate as well," he said.
"We started to do more steps to be independent. We got an e-money licence in Denmark that enabled us to become a direct partner with Mastercard. We don't have to work with a partner bank anymore to issue cards. We are an issuer."
The JPMorgan engagement meanwhile provides more technical infrastructure for tasks like managing payments in real-time.
This wider pivot for Pleo puts it in a different space for expense and payments management than it previously occupied.
It once competed with the UK's Soldo – another company taking on the Irish market – on prepaid services. Now its model rivals the likes of US fintech startup Brex and the credit card recently launched by payments giant Stripe, although the credit card services are currently only available in the US.
"I don't see that they have a strong intention to go to Europe … in Europe there's a lot of fintech investment happening, a lot of innovation happening but it has been mainly on the pre-paid side," he said.
"We want to be the full spending solution in Europe. We see that the European market is very big if you look at the SMB space."
Pleo, which is based in Copenhagen with offices in London, has raised $79 million in venture capital funding, including a $56 million Series B round last year. The company expects to launch in Spain this year as well.
Get our Daily Briefing with the morning's most important headlines for innovative Irish businesses.