Planning is rife with conflict, so this startup built a 'virtual town hall' to settle disputes
As part of our weekly Startup Spotlight series, we profile PLACEengage.
CAROL TALLON HAS been in the property and planning industries for over 15 years and has seen the best and worst of it.
"I actually gave up a career in law and decided to move into property in 2006," she says, admitting with a laugh that the timing wasn't ideal.
She co-founded a property buyers agency and found herself staring down the barrage of the property crash and credit crunch.
"Nobody expected the crash to be as deep or prolonged as it was," she says.
The agency still did relatively good business but it was a significant challenge.
To supplement the business, Tallon penned property books and wrote columns on the industry for national newspapers.
By her own admission, she spent many years criticising property developers but that eventually led to a revelation.
"After a decade of criticising them I realised that property developers were actually the best hope that property buyers had."
The planning system rather was in much need of innovation to make it more accessible and democratic, she adds, and in turn more streamlined.
You don't have to look too far to find a high-profile development being stalled by planning objections. Apple pulled the plug on its infamous Athenry data centre last year after a bristling encounter with objectors to its plans.
But planning objections big and small – valid or frivolous – happen every day and hold-ups can go on for years and tally up massive costs.
"We realised that it was the planning regime that needed changing. Planning permission is a public function but we've allowed it to get very adversarial," Tallon says.
Only a small number of people use it and it's usually to file objections, which doesn't foster meaningful engagement among communities.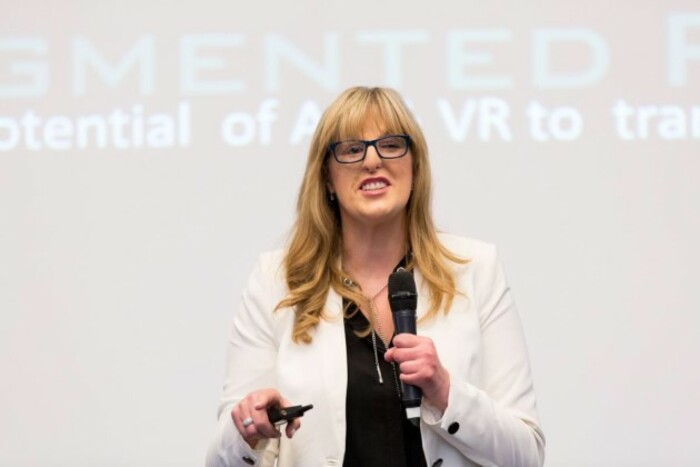 "Technologies that have been developed over the last number of years meant that people could engage but they just didn't know how to do it and the system didn't really facilitate it."
Augmented reality
PLACEengage has created a platform that shows users planned developments in augmented and virtual reality models.
Tallon calls it a "virtual town hall" – an interactive platform that allows people to see a project in 360 degree views to gain a better understanding of what the development looks like and the impact it may have.
"Essentially anybody can stand on the site of a proposed development, just using their smartphone," Tallon says.
"They don't need a headset, they can see the proposed development in full 360 (on their smartphone). This means that for the first time ever people can really contextualise what a development is going to be."
People can comment on proposals under set criteria like aesthetics, parking, traffic or environmental concerns.
PLACEengage, Tallon says, is trying to bridge the gap between people actively involved in the planning system and the wider community.
To put it to the test, the startup recently participated in a hackathon hosted by Dublin city and county councils.
Tallon and her team built a demo that demonstrated differences in proposals for Salesforce's expansive plans for a new headquarters in Dublin – the building had been subject to disputes over the number of storeys it will have.
"We showed that if you look at a building in context, it actually lets you really judge and assess the impact it will have on the area as opposed to just hearing how many storeys (it has) and trying to look at the plans."
The platform can be used with commercial and property developments but Tallon sees it as a key tool for the latter and in speeding up the delivery of new homes.
She adds that the system could address issues like 'nimbyism', or 'not in my backyard', where residents object to developments over how close they are to their homes.
"Sometimes valid concerns from the community get lumbered into this nimby tag and that's not necessarily true."
Customers
PLACEengage's product is aimed at property developers, project owners and local authorities who will make it available to the public.
The startup has three trials in beta and is working with Smart Docklands, which is part of an initiative among Dublin's councils to explore ways technology can improve urban living and civic engagement.
"The docklands is an area where there's been a special focus on trying to integrate business tenants with the people that come in to work in the area with the local residents who have lived there in some cases for generations."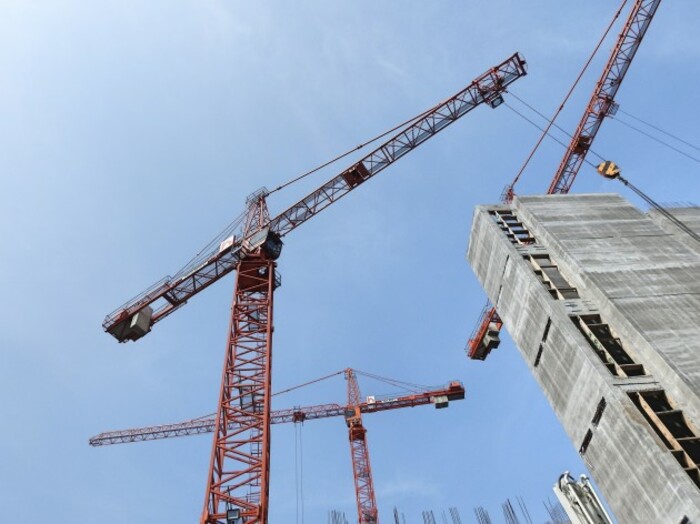 Source: Derick Hudson
It is carrying out a number of offline workshops in the locality that it will combine feedback with data collected online from other interested parties because the "current generation don't tend to turn up to town hall events".
According to Tallon, this model for engaging – a cross between the online and offline worlds – can be applied to various other aspects on city living and planning to encourage greater engagement between regular folks and decision makers.
The startup, which currently has a team of three, is also seeking funding from private investors to boost its development.
Tallon adds that the startup is working with a lot of new technology that's still maturing.
"The technology has caught up and continues to catch up. That's been really significant for us, the advances that iOS and Android have made in the last 12 months have actually enabled this," she says.
"It means that realistically anybody with a smartphone will be able to access it without the use of a headset."
Get our Daily Briefing with the morning's most important headlines for innovative Irish businesses.