The company behind Jameson and Powers wants to sell Paddy Irish Whiskey
Irish Distillers has entered into 'exclusive negotiations' with New Orleans-based Sazerac.
IRISH DISTILLERS IS in talks to sell the Paddy Irish Whiskey brand to New Orleans-based Sazerac.
The Jameson maker, which is owned by multinational spirits company Pernod Ricard, has entered into 'exclusive negotiations' with the 150-year-old US distillery over the deal.
Paddy Irish Whiskey, the fourth-highest selling Irish whiskey brand worldwide, is produced in Irish Distillers' Midleton Distillery in Cork and the company said it would continue making the spirit if the agreement went through.
It predicted there would be no impact on jobs at Irish Distillers with the proposed agreement.
Pernod Ricard said the sale would be in line with a strategy of 'simplifying' its portfolio of brands and investing further in its existing products like Jameson and Powers.
Paddy Irish Whiskey sells about 200,000 cases worldwide each year, compared to around 5 million cases of Jameson.
The brand was named after a former Cork Distilleries Company salesman during the 1920s and was taken over by Irish Distillers when the new company was formed in a merger with the Jameson and Power's distilleries.
The planned sale, the terms of which haven't been revealed, comes as the Irish whiskey industry has enjoyed a boom period, growing at more than 10% per year between 2009 and 2014.
Drinks industry analysts IWSR recently said the main challenge for distillers in the short term could be keeping up with consumer demand.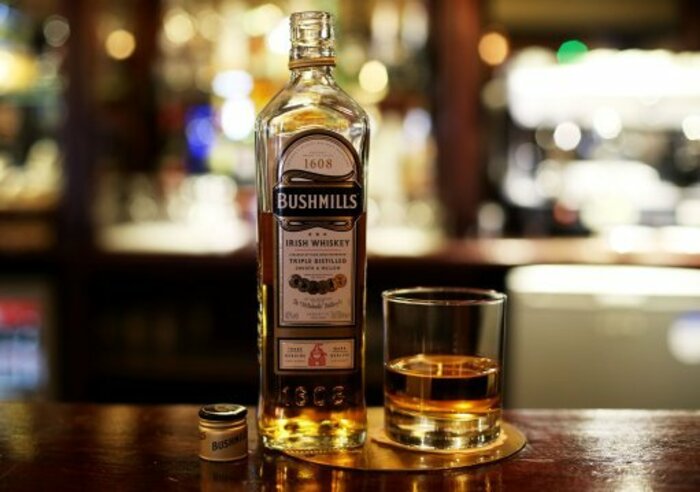 Source: Brian Lawless/PA Archive
An alternative spirit
Sazerac president Mark Brown said Irish whiskey had been outpacing all other spirit categories in growth during recent years with consumers "seeing it as an alternative to other whiskies".
"If this deal goes through, we are confident that we will be able to take Paddy to the next level, building on its strong history and roots."
[embed id="embed_2"]
Sazerac has been progressively adding Irish whiskies to its stable of bourbons and other spirits, buying the Michael Collins brand last year. It also distributes Concannon Irish Whiskey in the US under license.
Irish Distillers CEO Anna Malmhake said the deal with Sazerac, if it was completed, would help Irish whiskey's footprint and reputation internationally.
"At the heart of everything that (we do) is a desire to see Irish whiskey grow," she said.
The deal is expected to be signed within weeks if the companies' negotiations prove successful.