Irish entrepreneur Oisin Hanrahan got a $4m-plus share windfall from the sale of Handy
But investors took easily the largest part of the potential $160 million total deal.
IRISH ENTREPRENEUR OISIN Hanrahan received a share windfall worth more than $4 million from the sale of his on-demand home services firm Handy as part of its merger with a billion-dollar US outfit.
However he and his co-founder only received a small fraction of the potential $164 million takeover value after investors mopped up the vast majority of the deal.
Hanrahan's six-year-old New York-based company, which provides a booking system for pre-screened cleaning and DIY staff, was acquired last month by the Nasdaq-listed Angi Homservices.
While the terms of the deal were not revealed at the time, recent filings for Angi Homeservices show up to 8.6 million shares were being issued to Handy's stakeholders for the merger.
Angi said that around 1.1 million of these shares would be "held in escrow for purposes of purchase price adjustment" and to indemnify selling shareholders, which meant the final number of shares going to Handy's owners could be reduced accordingly.
Separate filings said the maximum value of the remaining near-7.5 million shares being issued was put at $143 million based on a maximum share price of $19.12. The value of the deal would be up to $164 million if the full 8.6 million shares were handed over.
A spokeswoman for Angi said the company was not providing any comment on the financial details of the Handy acquisition deal when asked by Fora for clarification on the terms of the agreement or if any other payments were involved. 
The documents reveal that Hanrahan got shares worth just over $4 million, based on the maximum share price, as part of the deal, although this would increase if the full number of shares were granted.
He and his co-founder, Umang Dua, were being granted less than 6% of the Angi Homeservices shares being offered to Handy's owners with the takeover.
Both Hanrahan and Dua are due to stay on in their roles as chief executive and chief operations officer at Handy following the merger.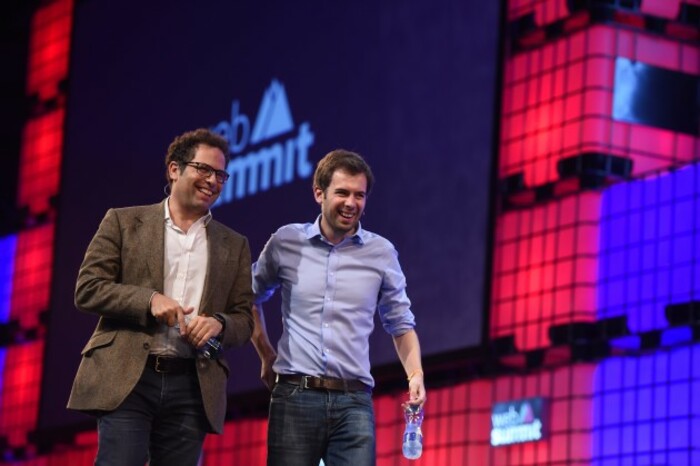 Source: Web Summit/Flickr
The investors
Easily the largest percentages were reserved for the on-demand service company's investors, which pumped a combined $110 million into the six-year-old business before its sale.
Four VC firms, Revolution, Highland Capital Partners, General Catalyst and Fidelity Investments, were granted nearly three-quarters of the Angi shares on offer as part of the merger.
Their stake was worth around $104 million based on the $19.12 share price, increasing to a potential $120 million if the maximum number of shares were granted. Angi's share price has since fallen to below $18.
Handy will keep operating as a standalone business under the new owner, which also owns crowd-sourced home services review site Angie's List.
It has partnered with the likes of Walmart to sell Handy's home-installation and other services, like furniture assembly or mounting a television on a wall, through the retailer's outlets.
Speaking on an earnings call last week, Angi CEO Brandon Ridenour said Handy was a "really straightfoward growth opportunity" for his company, adding that it had some "great initial retail partnerships".
Handy was expected to contribute "a few million dollars" of losses each quarter until the end of next year as Angi invested in the business.
Hanrahan studied at Trinity College Dublin before going on to the London School of Economics and Harvard Business School. He founded Budapest-based property development firm Clearwater Group while still a student at Trinity.
Last month, he was revealed as one of several individual investors who backed Dublin freelancer marketplace Advisable in a €1 million funding round.
Get our NEW daily digest of the morning's most important headlines for innovative Irish businesses.