Freelancer marketplace Advisable has sealed €1m from some big-name Irish investors
Paddy Cosgrave and Oisin Hanrahan are among those who have backed the startup.
ADVISABLE, A MARKETPLACE for hiring freelancers, has scooped up €1 million from some big-name angel investors and Frontline Ventures.
The Dublin-based company has built a platform that matches companies with relevant freelancers on demand.
It was founded late last year by Peter O'Malley, previously head of growth at Web Summit and later Pointy, and Galen Lowney, a former M&A specialist at Paddy Power.
Investors in the round include Web Summit CEO Paddy Cosgrave, Handy chief executive Oisin Hanrahan, former Paddy Power chief Breon Corcoran and CPL chief executive Anne Heraty alongside Dublin VC firm Frontline Ventures.
O'Malley told Fora that the platform has amassed 1,500 freelancers to date with a couple of hundred companies including German multinational SAP.
"We're trying to make the whole process of hiring a skilled freelancer as quick and easy as possible," he said.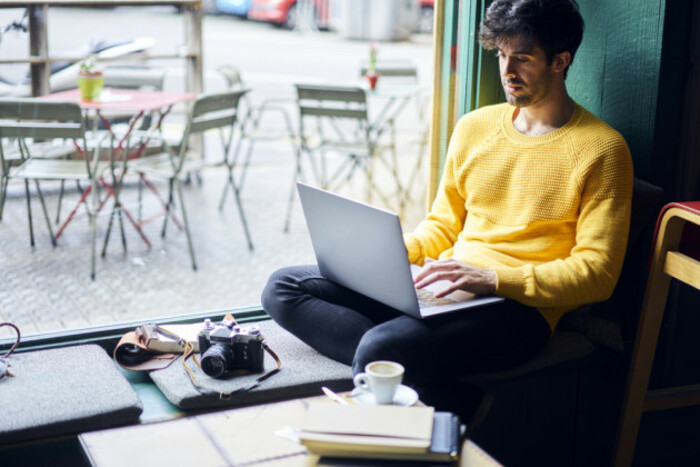 Source: Shutterstock/GaudiLab
"That's everything from sourcing talent to screening, to making offers, managing a freelancer and building an invoice – and making it very easy," he said.
"We're building all the technology to do that and investing in customer acquisition to get more clients and more freelancers on board."
Advisable charges 20% on the fee the client pays to the freelancer. This percentage is reduced – down as far as 10% – as the size of the client's contract increases.
There are a number of competitor online freelancer marketplaces, such as major players Freelancer.com and Upwork, which recently went public, and a number of startups like Comet and Crème de la Crème.
Remote
O'Malley said it will be hiring full-time sales and tech staff to help build the platform.
He added that while the company is incorporated in Dublin, its staff work remotely, with the founder dividing his own time between Ireland and Germany.
"We're also hiring a lot of freelancers ourselves, we're trying to hire as many freelancers as possible to fill various roles. We have to drink our own Kool-Aid," he said.
"We're hiring a lot of freelancers to help us with stuff like SEO and online advertising and building our website and stuff like that."
Advisable, which has freelancers in more than 50 countries listed, is focused on optimising the platform to run as smoothly as possible.
"If you come to us looking for any kind of talent, we want to basically be able to get you that person within one to two days, you can contract them in that time period," O'Malley said.
"Our goal is to make the whole process really quick and easy. Once we reach that point we'll be able to grow more aggressively."
Sign up to our newsletter to receive a regular digest of Fora's top articles delivered to your inbox.