Take a guided tour of... Twitter's Dublin digs after their multimillion-euro makeover
The social media company's base in the capital is now one of the country's greenest buildings.
TWITTER'S EUROPEAN HEADQUARTERS in Dublin lives up to most – if not all – of the cliches expected in modern-day tech company offices.
There are fancy coffee machines, people working on comfortable couches and, of course, there's a ping-pong table.
Recently, Squarespace gave Fora a tour of its Dublin office and Qualtrics also invited us in to check out its workspace that features an original Irish pub.
But unlike its US counterparts, whose local offshoots are housed in modern buildings in Dublin's city centre, Twitter went for something more old-school with its Irish base.
Last year, the social media giant moved its 200 local staff into four floors at Cumberland Place – a building dating back to the 1970s – after the offices got a €29 million makeover.
This week, Twitter trust and safety manager Flore Bouhey and client sales team lead Greg Owens brought Fora on a tour of the company's office to show off what they've done with the place nine months after moving in.
The refurbishment of the building, which was funded by owners Hibernia REIT, has made Cumberland Place one of the most environmentally friendly buildings in the world.
Last month, the building was awarded LEED (Leadership in Energy and Environmental Design) platinum certification in recognition of its 'green' features, like motion-sensitive lights and green roofs that help recycle rainwater.
Twitter Dublin was the first of the company's offices worldwide to achieve the standard – although a handful of other Irish buildings have already made the grade.
It might keep the electricity bills down, but Bouhey says the design has also made the office a better place to work because you can see natural light from virtually anywhere in the space.
[embed id="embed_3"]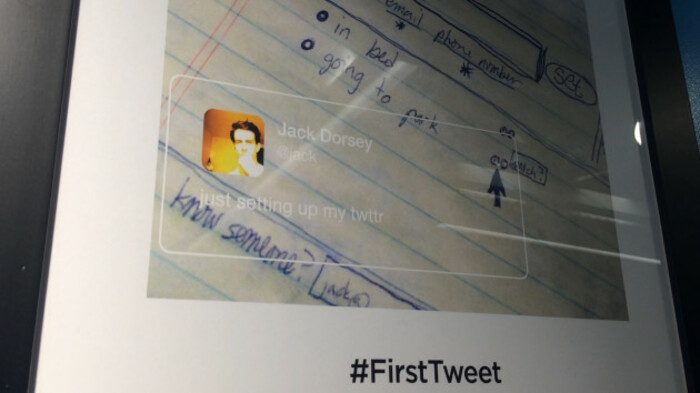 Source: Fora
Local flavour
It's approaching a year since Twitter moved into the building and its starting to feel like home, according to Bouhey and Owens.
They pointed out that Twitter has also focused a lot on retaining local elements in the design and layout of the building.
A lot of the flooring follows the Georgian style, says Bouhey. Also, as a hat tip to the history of the area, the barista bar in the office is named after an old coffee shop from the 1960s called the Paragon.
Sign up to our newsletter to receive a regular digest of Fora's top articles delivered to your inbox.