Take a guided tour of... the billion-dollar tech firm with an Irish pub in its office
US market research company Qualtrics is currently on a major recruitment drive.
THERE'S A BITTER war going on between tech companies in Dublin right now – a war for talent, that is. And they're pulling out all the stops to win.
But it's not just healthy wage packages and financial perks being used to tempt staff – a big focus has also been placed on creating workplaces where people want to work.
Recently, Squarespace showed Fora around its refurbished Dublin office, where the company has set up a dedicated video games room and hammock-fitted balcony.
Another company involved in the scramble for the best staff is Qualtrics, a billion-dollar market research firm from the US. The company recently raised $180 million in funding and plans to hire hundreds more staff in Dublin.
Four years ago, the firm opened its first European operation in the Irish capital with just four people around a desk making sales calls, and it has since grown to 200 staff.
Qualtrics EMEA chairman Dermot Costello gave Fora a tour of the company's office near St Stephen's Green – which comes complete with massage chairs and an Irish pub named after a company founder's dog.
When Qualtrics first moved to Dublin, Costello was one of those shipped in to start growing the company's footprint in Europe.
"Literally myself and three other people were brought in from the US. Previously they had been selling over the phone at 2am in the US over to Europe," he told Fora.
"We've now got about 200 people in this office and it has taken us four years to get to this point, but we honestly feel like we're just getting started."
He added that the company has planned to hire another 250 people for its Dublin office in the coming years.
"We're looking at putting extra space on the building that will allow us to have up to 500 or 600 people on just this site. We also have offices in London, Paris, the Netherlands and the Nordics, but Dublin will still remain our (European) HQ."
[embed id="embed_3"]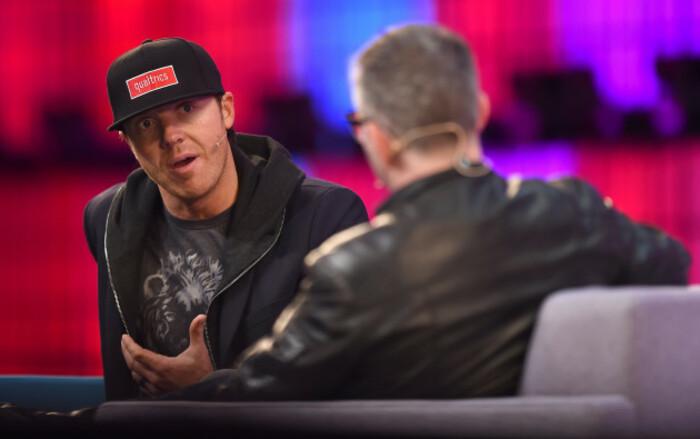 Source: Flickr
Open plan
Like most tech firms, Qualtrics doesn't believe in cubicles or personal offices, and opts for the open-plan alternative.
While not all workers are fans of the office-layout trend, Costello said he believes it helps teams work together, and it also makes senior staff more approachable.
"Everyone sits in open plan, including myself. We're a big believer in collaboration and that's very hard to create if people are sitting behind walls in offices.
"So what we wanted was a real open space and open office. The trade-off is a bit of extra noise, but that creates that kind of buzz around the office."
Sign up to our newsletter to receive a regular digest of Fora's top articles delivered to your inbox.