A Cavan telecoms firm just raised €6m to help roll out 4G internationally
The Obelisk Group is aiming to double in size over the next five years.
CAVAN-BASED TELECOMS firm Obelisk is looking to expand in the UK and South Africa after securing a €6 million investment.
Some €3 million will be provided by the BDO development capital fund, a €75 million fund set up by the accounting company to invest in mid-sized businesses. The €3 million is being matched by bank funding.
The Obelisk Group was founded in Cavan in 1996 by two local entrepreneurs, Colm Murphy and Padraig Brady, to serve the emerging Irish mobile telecommunications market.
In Ireland it is focused on activities such as investing in mobile 4G infrastructure upgrades and the rollout of fibre broadband.
Markets
The company expanded into power infrastructure in 2008 ahead of a push into the UK in 2009 and South Africa in 2010. Its activities in these markets includes the rollout of 4G infrastructure in South Africa and the installation of fibre broadband in the UK.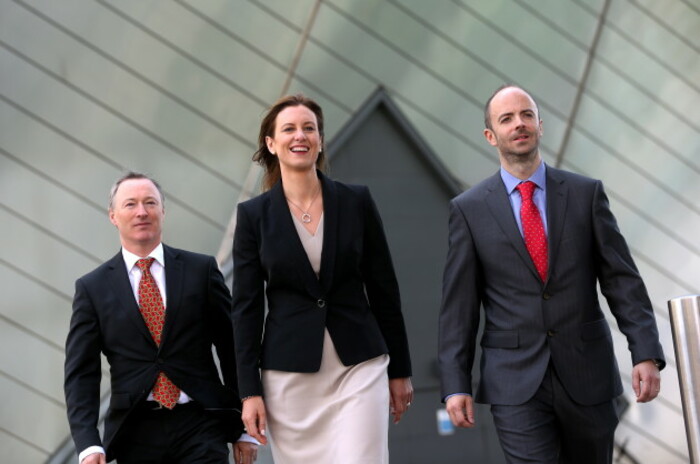 Source: Jason Clarke Photography
Obelisk has annual revenues of over €20 million and employs 250 people. The firm says it is now looking to double in size over the next five years and further establish itself in the UK and South Africa.
[embed id="embed_2"]
Exponential growth
Chief executive Declan O'Neill said that the markets for telecommunications and power infrastructure are set for "exponential growth" and he believed the company was primed to "capture a significant part of this growth".
The BDO development capital fund forms part of the government's financing scheme, through which €225 million is being made available to mid-sized Irish companies with "significant growth potential".
As part of this scheme, €75 million in funds from the Department of Jobs through Enterprise Ireland will be matched with €150 million of private sector funding for investments in Irish companies through a series of different funds.
read more on