Billionaire Salesforce founder Marc Benioff is dabbling in this Irish biotech startup
The US entrepreneur partially funded the latest investment round in Nuritas of nearly €2 million.
SIX MONTHS AFTER announcing its first major funding round, Irish biotech company Nuritas has secured fresh investment to bring its total backing up to nearly €5 million.
Among the new investors is US billionaire Marc Benioff, the founder and head of $50 billion software behemoth Salesforce.
Benioff contributed just under €100,000 in investment through his early stage funding arm, Efficient Capacity. The total investment disclosed in Nuritas's latest company filings is worth just under €2 million.
The company declined to comment on the investment when contacted.
Other backers include previous seed investor New Protein Capital, which is led by former Facebook and Dropbox investor Ali Partovi.
Partovi's Singapore-based firm invested an additional €730,000 to bring its total contribution over two rounds up to nearly €3.5 million. Enterprise Ireland has also contributed a further €300,000.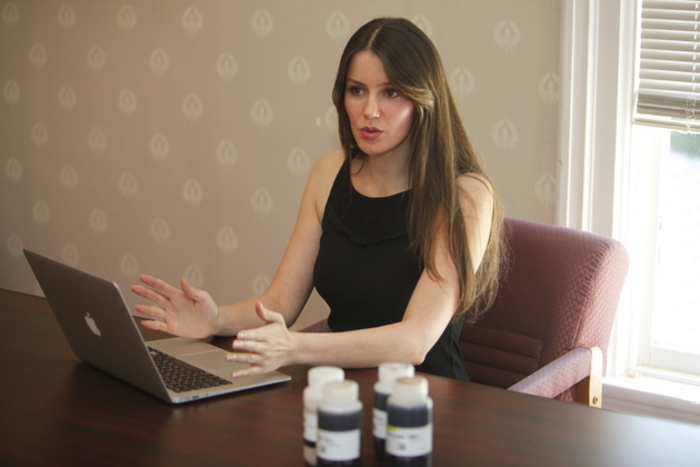 Source: Nuritas
Origins
Nuritas was founded by mathematician Dr Nora Khaldi in 2014 and uses computer algorithms and artificial intelligence to isolate useful peptides in existing food products.
The company was spun out of NovaUCD and has attracted some top talent to its ranks over the past few years, with the former regional president of Pfizer Emmet Browne taking over as CEO last year.
The company also gained some notable media attention in the past twelve months when it won the SVG Thrive Accelerator Award at the Forbes Reinventing America Ag Tech Summit in California.
To date the company has made many notable discoveries while investigating the core components of food.
In one of its first big breakthroughs in 2014, Nuritas isolated a peptide that has the capacity to kill MRSA, a hard-to-treat bacterial infection. The peptide was unearthed from a food by-product and could prove vital in fighting antibiotic resistant infections that affect both humans and animals.