The U2-backed biotech startup Nuritas has sealed another €16m in funding
The latest round of investment in the Dublin firm was led by Chicago-based Cultivian Sandbox Ventures.
IRISH BIOTECH STARTUP Nuritas has raised €16 million in series A funding, which has brought total investment in the firm up to the €25 million mark.
Founded by Nora Khaldi in 2014, Nuritas uses artificial intelligence to study the core components of food to isolate active ingredients that can help improve human health.
The latest round of funding into the Dublin-based company was led by Chicago investment firm Cultivian Sandbox Ventures – a VC outfit focused on the agriculture technology space.
The investment will be used to grow Nuritas internationally and fund research into health issues such as diabetes.
According to Khaldi, who is also chief scientific officer at Nuritas, the money will also help the company explore new disease areas and add up to 50 new staff to its Irish division.
The latest round of funding into the early-stage business, which has already attracted interest from high-profile investors, has brought total investment raised by the firm to roughly €25 million.
This time last year, U2's Bono and The Edge were part of a €2 million funding round into the startup.
Nuritas used the cash to help bankroll expansion plans in the US and triple staff at its Irish base – the company currently employs 30 people in Ireland.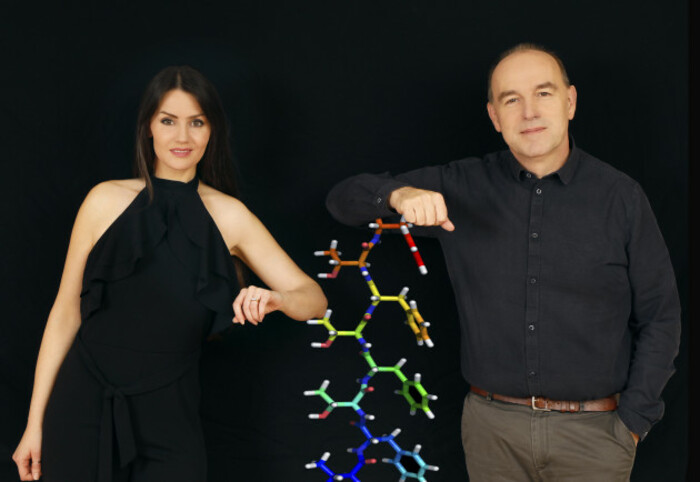 Source: Kieran Harnett
Last year, the startup also secured funding from Marc Benioff, the founder of $50 billion software behemoth Salesforce, as part of a €5 million round of investment.
New Protein Capital, which is led by former Facebook and Dropbox investor Ali Partovi, also contributed to the round.
Nuritas also received €3 million in investment from the EU's Horizon 2020 programme in 2016 to develop a food ingredient that could help prevent the onset of diabetes.
Background
Mathematician Khaldi set up Nuritas in 2014 after the company was spun out of NovaUCD – the Belfield-based innovation hub of University College Dublin.
Since it was set up four years ago, Nuritas has focused heavily on researching ways to prevent diabetes through nutrition. In the EU alone, it is estimated that 36 million people have pre-diabetes.
The firm has attracted some top talent to its ranks over the past few years, with the former regional president of Pfizer Emmet Browne taking over as CEO in 2015.
One of the firm's first major breakthroughs was two years ago when it discovered a peptide that has the capacity to kill the bacterial infection known as MRSA.
Sign up to our newsletter to receive a regular digest of Fora's top articles delivered to your inbox.
read more on