Delivery outfit Nightline recorded a big hike in sales the year it was bought by UPS
The Dublin-based company was due to go through a rebrand following the takeover.
IRISH LOGISTICS FIRM Nightline recorded a significant hike in sales during the year it was acquired by package delivery giant UPS.
Last year, it was announced that the New York Stock Exchange-listed delivery group bought the Dublin-based company for an undisclosed sum.
Accounts just published for Nightline Logistics Group Unlimited Company showed the firm registered sales of €61.7 million, up from €56 million in 2016, during the year.
Nightline is ultimately owned by Eirpost Group Unlimited Company, which showed in its own accounts for 2017 that it invested a total of €24.1 million in the subsidiary last year. Eirpost was acquired by UPS in the takeover deal.
Nightline logged a gross profit of €24.5 million for the year, but it registered an after-tax loss of nearly €326,000.
A breakdown of its sales showed revenue at Nightline's operation in the Republic dipped from €39.6 million to €35 million last year. However, European sales increased by more than €10 million to €26.7 million.
This is the first set of public accounts filed by Nightline with the Companies Registration Office (CRO) in a decade – and the first released by Eirpost.
In 2010, Nightline registered as an unlimited company in Ireland, which meant it has not been required to file basic financial information, such as annual accounts. Those rules changed for some firms two years ago.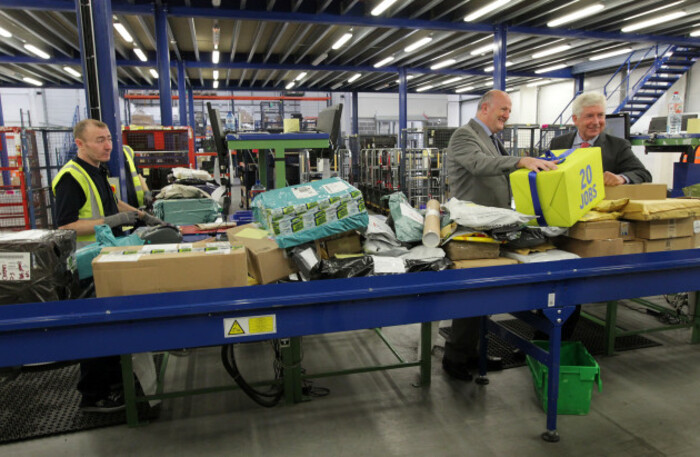 Source: Mark Stedman
Acquisition deal
Nightline was founded in 1992 by John Tuohy and Dave Field. According the accounts, the business directly employed an average number of 474 staff during 2017, up from 356 in 2016, most of whom worked in its depots. It paid an average wage of €31,360.
UPS's move to acquire Eirpost was completed in June 2017. During the year, UPS also acquired global trade management services firm Sandler & Travis Trade Advisory Services.
According to UPS's annual report for 2017, cash paid for business acquisitions totalled $134 million. When UPS acquired the Irish operation, it was noted that Nightline would be eventually rebranded. 
Nightline said the firm would continue to operate under its own brand name "in the short- to medium-term" but will eventually be called UPS.
Other parts of the group, including collection-point service Parcel Motel, would also be rebranded in time.
The service, which allows online shoppers in Ireland to use a 'virtual' UK delivery address, has recently run into planning issues for several of its local collection points.
An Bord Pleanála told Parcel Motel, which has over 175 pickup sites across Ireland, that it has no permission to operate a number of its collection points in Dublin, which were installed without planning permission.