Startups champion Niamh Bushnell is leaving TechIreland to return to her 'first love'
She will be taking up a new role at voice tech startup SoapBox Labs.
NIAMH BUSHNELL, THE head of non-profit TechIreland, an advocacy group for Irish startups, is leaving her role at the end of this month.
Bushnell is taking up the position of chief communications officer at SoapBox Labs, a startup developing voice-recognition tech that focuses on children's education.
Bushnell said that she had planned to make a career move in 2019 and wanted to work with a commercial tech company again.
"That's my DNA, startups and scale-ups and tech companies as opposed to representing them in an ecosystem level," she told Fora.
"I knew that at some point I wanted to go back to my first love, which is business and technology companies in particular."
She spent several years working in New York where she was founder and chief executive of a number of tech startups.
TechIreland was launched in 2016 as an initiative to track startup funding deals around Ireland and create a database of activity in the country that would help various founders and investors connect with each other.
It ran campaigns like the €100M Campaign, which encouraged more investors to back female-led companies.
The organisation is supported through a mix of sponsorship, membership fees and some governmental funding.
It was born from Bushnell's previous role as Dublin Commissioner for Startups, which was backed by Dublin City Council. The role was retired in 2017.
Next steps
Bushnell said there were many highlights during her time at the helm of TechIreland, particularly the various reports it collated on startup funding in the country and its book, Innovation Nation, which documented the organisation's work.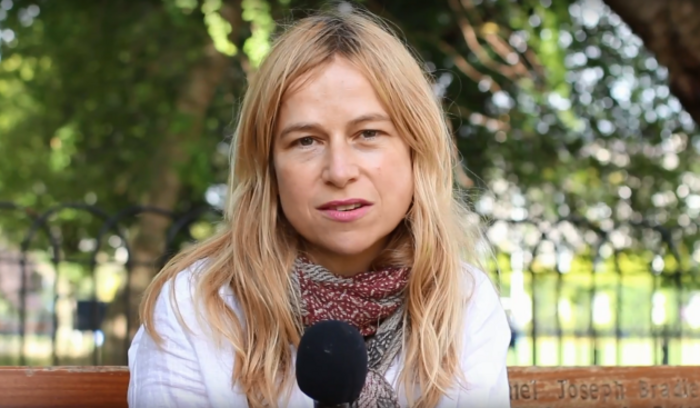 But there's more work to be done, she said. The €100M Campaign for female-led startups, for example, was a "big eye opener" to the challenges that exist in the ecosystem.
The organisation has also regularly highlighted the gaps in Ireland's environment for seed funding.
"If these companies end up regularly, as they do now, going overseas looking for the money that they need, they'll also leave country," she said.
TechIreland will continue under interim chief executive John O'Dea, who was previously manager of Enterprise Ireland's High Potential Startups programme.
"We've given (TechIreland) really solid, stable roots and now it's time for TechIreland to expand its mission and get involved in more ecosystem development work, more community-related content, more policy-related work," Bushnell added.
In her new role at Soapbox Labs, Bushnell will head up the startup's communications.
It has raised €4.9 million from investors to date and recently secured a new partnership with Microsoft to use its speech recognition tech in schools.
(Note: This article was amended with the correct figure for SoapBox Labs' funding)
Get our NEW Daily Briefing with the morning's most important headlines for innovative Irish businesses.