'We need to defend ourselves': Dairy's in-your-face play to woo Irish millennials
The National Dairy Council has taken a 'provocative' approach to the rise of plant-based products.
WE ALL KNOW the television ad by now – a precocious, bespectacled youngster in a coffee shop giving out to a young women for opting for a "nut-milk latte" over the traditional, dairy option.
The in-your-face ad – which takes aim at the fast-growing trend for 'non-dairy milks' – is part of a wider campaign from the National Dairy Council (NDC) titled 'The Complete Natural' and launched last November.
Since then the NDC, which is responsible for the promotion of dairy products in Ireland and is funded by the country's dairy farmers, has put out three different ads on TV, alongside outdoor advertising and online marketing.
According to Zoe Kavanagh, the council's chief executive, the idea behind the campaign is to target younger consumers who are limiting the amount of dairy in their diets.
"We were seeing people in social channels – celebrities and influencers – very much promoting an exclusionary diet, not just around dairy. So our campaign was a direct response to what we witnessed," she told Fora.
"But we're not trying to pick a fight with anyone in particular. We're trying to really promote the health benefits with a younger audience, using a very different language and approach than we've done before."
Dairy consumption
The 2017 annual report from the National Milk Agency showed that Ireland has the highest consumption of fresh milk per capita in the EU, with people drinking an average of 121 litres each last year.
Recent consumer research from the NDC and Behaviour & Attitudes showed that Irish people have a positive perception of milk overall, with 65% of people thinking that it is a healthy option.
However, the research also showed a shift in younger age groups, which informed the campaign.
"At a top-line level things are really positive. Ireland still very much has a culture of knowing where dairy comes from and consuming it regularly," Kavanagh said.
"But when we analysed the data beyond total population level, we could see in the under-30 age group a pattern of questioning and concern."
While only 2% of the Irish population are vegan, according to estimates from Bord Bia, the NDC's research showed that 30% of young men and 41% of young women are limiting the amount of dairy they consume.
These consumers often raised concerns about the fat content of dairy products, the potential to cause allergies and lactose intolerance.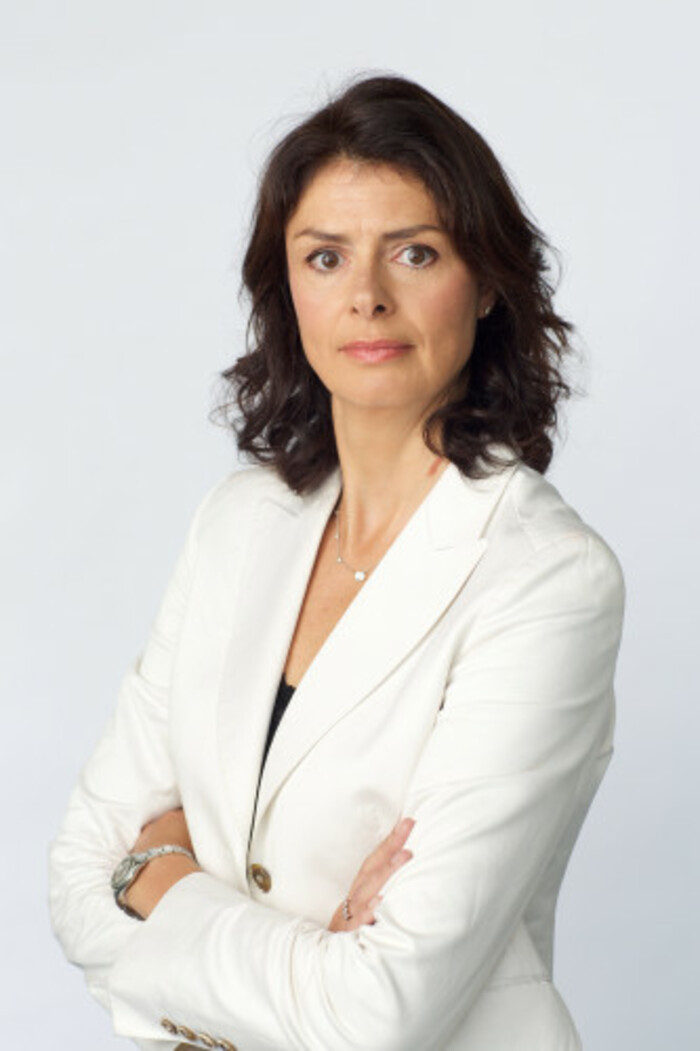 Source: Patrick Bolger
"There is a sense in certain circles that dairy is in a battle with vegans, and I think that's completely incorrect," Kavanagh said.
"We've got flexitarians, with people trialling diets or limiting their amount of meat and dairy, and that's nothing new. We have to recognise that and not tell people that their choices are wrong, but just talk about the health benefits of dairy."
Although sales of non-dairy alternatives, such as soy, nut and oat milk, have grown in Ireland in recent years, they still represent a small share of the market.
However, Kavanagh said that these alternatives had appeal for younger generations, even though they are generally more expensive.
"Perhaps we've missed a trick in building a similar relevance with young consumers," she added.
"We're probably recognising this at the right time because our consumption metrics are still in really good shape overall. But I think if we ignored this for the next five to eight years we'd actually witness an Irish market that was very different."
Millennial marketing
Kavanagh said that convincing younger generations to consume dairy is "the single biggest marketing challenge" for the organisation.
"Young people get their information online – from social media, bloggers, influencers. In that space, dairy had no voice – there was almost a deafening silence.
"A young consumer was not seeing where dairy was being promoted. It's not in their world, so they don't know why they should consume it and they're being told on their social media channels lots of reasons why they shouldn't consume it."
As a result, the aim of the NDC's campaign was to "build dairy's relevance with the younger questioning consumer", which required a major shift for the organisation.
"We realised we need to speak to that audience in a completely different way. For decades we promoted dairy around calcium, focusing on a family situation. It was very traditional, so we needed to change our approach.
"We looked at how we can best engage – we realised that coming to talk to them as the National Dairy Council sounds like an authority that's preaching, and that's not very inspirational."
Kavanagh described the campaign as "almost a lifestyle engagement", using similar methods to how dairy-free products have been promoted in recent years.
The organisation has been using social platforms such as Facebook and Instagram, and working with influencers – including sports and TV stars.
There is also an "experiential" element to the campaign and the NDC has appeared at a number of sports and fitness events throughout the summer – such as Wellfest, Hell and Back and Tough Mudder.
Next month, it will sponsor the Tour de Picnic, the annual charity cycle and run to Electric Picnic, and will have a 'dairy bar' at the festival.
"Rather than just handing out glasses of milk, we're showing up where people have never seen us before and showing how dairy can be relevant to their lives."
'Provocative'
The campaign has not been without its controversy. Last November the Advertising Standards Authority of Ireland (ASAI) received more than 100 complaints about one of the NDC's online ads, which used the phrase 'plant-based' in relation to dairy milk.
However, Kavanagh said that this was a very conscious move and the NDC didn't "stumble into it blindly".
"We knew when we launched the campaign that we wanted to provoke a conversation that was quite deliberate. We launched that ad on a Monday and within 10 days the ASAI had 126 complaints."
[embed id="embed_4"]
Kavanagh said that when the NDC looked into the complaints, two-thirds came from overseas – primarily from animal rights groups in the UK.
Peta said it wanted the ASAI to ban the campaign outright, claiming it was "wrong" for the NDC to use the plant-based term. The advertising watchdog is yet to publish its ruling on the complaints.

Source: National Dairy Council
"Yes, we were provocative and we knew what we were doing, but we weren't misleading the consumer. An overseas group made a lot of noise, but I think the average Irish person saw the humour, saw the debate," Kavanagh said.
She said that making a splash was part of the idea behind this campaign – regardless of whether the feedback was positive or negative.
"We've had some beautiful ads on TV in the past but you need to have impact these days. We felt that we needed to spark a conversation here and be prepared to defend ourselves.
"I think dairy is like your best friend for 20 years – you kind of take it for granted. Now there's a new set of competitors in town and dairy needs to just reassert itself."
Kavanagh said that this campaign will continue to develop over the next three to five years.
"I don't think the consumer will listen to us again and again if we're saying the same thing – they'll expect to see fresh content from us because that's the market we're in now.
"We've got to be dynamic – we've started something and we can't shy away from it."
Sign up to our newsletter to receive a regular digest of Fora's top articles delivered to your inbox.