Irish chip designer Movidius to be snapped up by Intel for more than €300 million
The 10-year-old company announced the acquisition today.
IRISH CHIP DESIGNER Movidius will be bought by industry giant Intel in a deal thought to be worth at least €300 million.
The company, which was founded in Dublin 10 years ago by David Moloney and Sean Mitchell, today announced the planned acquisition.
While the purchase price wasn't revealed by the two companies, Fora understands the conditional offer is set to value Movidius at more than €300 million.
Movidius CEO Remi El-Ouazzane wrote that the company was "energised to write the next chapter of (its) journey".
"The future looks awesome," he added.
The company has signed a string of deals in recent years to supply its chips, which handle advanced vision-processing duties, to major players like Google and night-vision equipment designer FLIR Systems.
"When computers can see, they can become autonomous and that's just the beginning. We're on the cusp of big breakthroughs in artificial intelligence," El-Ouazzane wrote.
"In the years ahead, we'll see new types of autonomous machines with more advanced capabilities as we make progress on one of the most difficult challenges of AI: getting our devices not just to see, but also to think."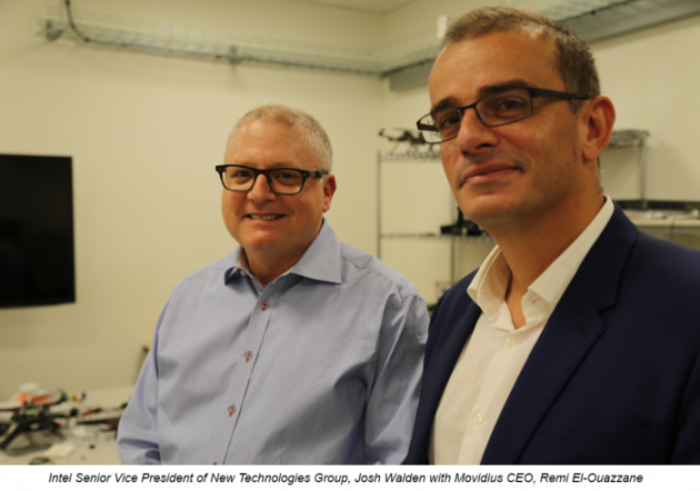 Investment cash
More than $85 million in funding has been pumped into the company in several funding rounds, according to CrunchBase data.
That included a $40 million cash injection in April last year, when the firm also announced plans to add 100 jobs in Dublin, more than doubling its combined workforce across its Irish and Silicon Valley offices.
London- and Dublin-listed VC firm Draper Esprit this morning told investors it expected a total cash return of £27 million for its 10% stake in Movidius, for which it paid only £3.6 million.
Movidius made a loss of more than $15 million in 2014, its most recent accounts show, pushing accumulated losses at the time above $63 million as it pumped money into its software and hardware development.
The vast bulk of its ordinary shares are still held by founders Mitchell and Moloney, although investors Atlantic Bridge, Draper Esprit and others have taken major stakes via preference shares in various funding rounds.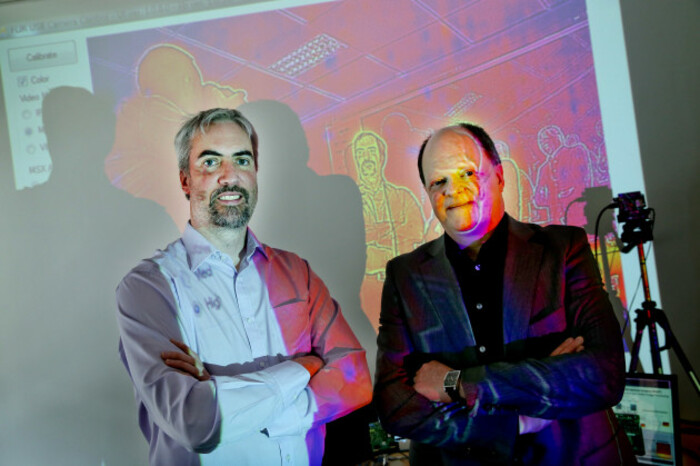 Source: Maxwell Photography
'Massive potential'
In a blog post, Intel senior vice president Josh Walden said the company saw "massive potential" for Movidius to speed up its work in new and emerging technology.
The Santa Clara-headquartered company has been trimming staff worldwide, including in its Irish operations, as it struggles with decreasing demands for its chips amid plummeting PC sales.
However it has recently made a string of acquisitions in machine learning and Internet of Things firms, among other areas.
Note: This post has been updated to include more information about the transaction.
read more on