'The fundamentals have never changed': How travel agents are surviving the internet era
Despite the online competition, the traditional trade is still a multimillion-euro industry in Ireland.
PAUL HACKETT REMEMBERS a time when there were no computers in the offices of Budget Travel, one of Ireland's biggest travel brands.
"I joined Budget at the end of 1990. My first conversation with Gill Bowler, my boss at the time, was when I said to her, 'What system do you use?' I'd had a computer at my previous job in Aer Lingus Holidays.
"She said, 'We don't have any computers here. I hired you, not your computer,'" Hackett, co-founder of online travel company Click&Go, recalls.
In some ways, the words of the late Gillian Bowler - who helped set up Click&Go in 2010 – still ring true today for many traditional firms, which largely see their travel-savvy staff as their biggest asset over digital disruptors.
The traditional travel trade has undergone major changes over the last two decades, with the number of shops more than halving during that period.
Many shops closed during the last recession, with 20 firms shuttering in 2009 alone. Some have moved off the high street, opting for cheaper booths in shopping centres, while others have no physical presence at all.
Some 220 travel agents were licensed by the aviation regulator at the end of 2017, compared to 322 in 2005.

Click here to view a larger version
The arrival of low-cost airlines like Ryanair and EasyJet pummeled the chartered carrier business that was the bread and butter of many travel outfits, while the rise of Booking.com and other sites meant people could arrange accommodation themselves.
Later, home-sharing platforms such as Airbnb made it possible to book unique properties and experiences that weren't available on official itineraries.
Despite the march of technology, the traditional trade in Ireland remains a multimillion-euro industry, with the biggest player in the market, Club Travel, alone turning over €145 million in 2017 and reporting an operating profit of €3.8 million.
Dynamic packaging
Hackett co-founded online agency Click&Go in 2010 with the intention of applying the fundamentals of old-fashioned travel provision to the new era.
"We could go and build a back-office system, go and build a website, provide links directly into the airlines, access their inventory, do the same with the accommodation and then provide a front-end for the consumer to design their own holiday, because that's effectively what we do," Hackett says, noting that the quality of products on offer has improved since the days of gaudy package holidays.
"You had the old charter package model. That has been replaced by what we call dynamic packaging, which effectively is what the consumer does themselves. The consumer on our website does exactly what they would do if they went to Aerlingus.com or Ryanair.com, and then go onto Trivago or Booking, and then go on and book transfers.
"With us, it's all done in one transaction and it's all very convenient. Providing the package but in a much more relevant way for them – that's what dynamic packaging is about … There's nothing that the consumer can't do for themselves so we have to make it a better experience for them."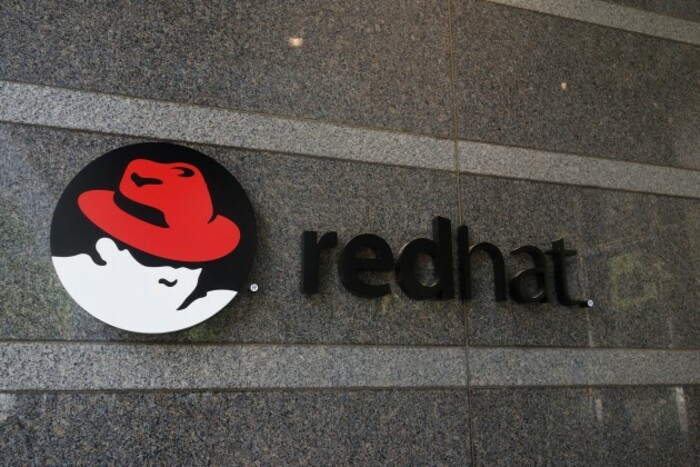 Source: Bryan Meade
Click&Go makes its money by securing better deals from flight, accommodation and transfer suppliers than its online rivals and passing those savings on to consumers.
"If we don't get the price right, that's where it all falls down … We will regularly price-check our prices against what the consumer would get if they were doing it themselves. That's the single biggest competition now," Hackett says.
"We have to make a profit out of the end price we're giving you. If the end price we're giving you is higher than you can get yourself, you're likely to go somewhere else. We really have to work hard at the negotiation piece. It's a volume business."
Although it's an online-only operation, Click&Go operates a call centre, which is "invaluable" to the business, Hackett says, because staff can more easily tailor packages.
"Just having the ability to pick up the phone and have a conversation with somebody means that the conversion rate soars on the phone as against the website."
The model has so far worked for Click&Go, which opened an office in Poland last year. The company is profitable and expects to handle 60,000 travellers this year – between 30% and 40% of which will be repeat customers from last year – translating into sales of around €35 million.
Knowledge
According to Martin Skelly, former Irish Travel Agents Association president and director of Navan Travel, which has been trading for more than 40 years, travel agents' bargaining power and knowledge of the market has helped those still standing survive.
"The fundamentals have never changed and I really don't think they ever will. The fundamentals are to give value for money. No matter what happens, that is the biggest driver of our business," Skelly says.
Skelly notes a value-for-money proposition doesn't necessarily mean providing the cheapest price available.
"For us to achieve value for money, you've got to have really well-trained staff, we select the products, we sell very carefully. We don't sell everything.
"Price is important, but I've never seen anybody go into a restaurant and say, 'I want the cheapest thing on the menu.' Everybody picks a particular product that matches their particular requirements. Our job is to know and understand the market that we're in."
Staff at travel agencies like Navan Travel partake in 'familiarisation trips', where they visit a destination to inspect its properties and activities.
Skelly says this first-hand knowledge allows agencies to tweak their offers to meet customer expectations. It can also spare travellers with special requirements – such as those travelling with elderly relatives – from the "information overload" that can come from searching for suitable accommodation and facilities.
In addition to operating a bricks-and-mortar shop in Meath, Navan Travel runs various standalone online brands – namely Travalue, U Walk and SantaHolidays – which has given the business scope to target more niche markets.
"We can access numbers of customers that we could have only dreamed about 15 years ago," Skelly says, noting that the company has the ability to market to roughly 100,000 people through its various social media pages and websites.
"Years gone by, we would have been weeks with staff putting stuff in envelopes, hoping it would be delivered and read. That's instant for us now. We're based in Navan so our market was effectively Navan and Co Meath. Our market now is all of Ireland. We sell everywhere in Ireland."
Sean Healy, director at Cork-based Lee Travel, says one of the main reasons a consumer might choose a travel agency over self-booking is that they have a point of contact and are protected if something goes wrong. That provides peace of mind for complex bookings like overseas weddings.
"With a travel agency, their money is protected because we're all government licensed and bonded. We can't open our doors without having client protection," Healy says.
Lee Travel, which has traded since 1975, operates five branches across Cork. Healy says part of the reason for maintaining a physical presence is that customers are more likely to put down larger sums of money in person than online.
"We certainly had lost clients over the years and we feel they're coming back to us. If they're spending a large amount of money, say €4,000, they're nervous to put that amount on a computer system," he says.
"They would even say themselves that they feel safer (with an agent). When they arrive at the resort, if there's an issue, at least they know that we're at the other end of the line. If they had done it themselves on a dot-com, they find help isn't just on hand."
Get our Daily Briefing with the morning's most important headlines for innovative Irish businesses.