The government's multimillion-euro travel agency of choice expects to prosper after Brexit
Sales at Club Travel grew €12 million to €145 million in 2017, new documents show.
SALES AT CLUB Travel, the government's travel agency of choice, grew by more than €12 million last year – and the company is confident it will continue to prosper after Brexit.
Newly filed accounts for the travel agent and tour operator show that Club Travel Ltd generated turnover of more than €145.5 million during the year to the end of October 2017.
A portion of its sales included figures from a different company, Travelplan Partners Limited, which transferred to Club Travel in 2016.
The outfit's operating profit decreased by roughly €2.3 million to €3.8 million during the 12-month period, however this was largely due to costs associated with restructuring the company.
Club Travel's gross profit, which excludes these exceptional costs, decreased by a slender €50,000 to around €13 million.
According to the directors' report, this decline was due to tighter margins caused by the "competitive nature" of the travel business.
It also cited increased advertising and promotional spend and "changes in terms and conditions" on commission rates from suppliers. One of the primary risks listed in the directors' report, which is dated 27 February 2018, is Brexit.
The travel industry as a whole has warned about the uncertainties surrounding Britain's exit from the European Union, from the question mark hanging over the future of UK-EU flights to the potential complications of a hard Northern Irish border.
Club Travel believes Brexit could pose short-term challenges for its business, but "the directors are confident that the company will continue to prosper due to its strong positioning in the sector, its growing customer base and strong relationships with both customers and suppliers".
Corporate clients
Founded in 1966 and based at Abbey Street in Dublin, Club Travel is owned by Liam Lonergan, a well-known figure in the travel industry who helped set up no-frills airline Ryanair with Tony Ryan and Christopher Ryan.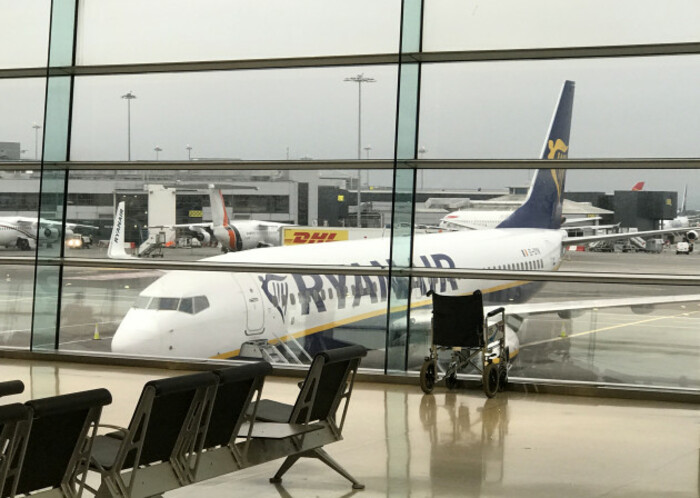 Source: RollingNews.ie
Over the last four decades, the company has grown into the largest travel management firm in the country. It handles a number of lucrative corporate travel accounts, including for Twitter's Dublin-based team, as well as Glanbia and the Irish government.
[embed id="embed_2"]
Less than 3% of its sales – around €3.9 million in 2017 – come from markets outside the Republic of Ireland.
Club Travel's workforce increased last year. It employed an average 194 people in sales and administrative roles, 20 more than the previous 12-month period. Its wages and salaries bill was worth roughly €31,905 per person.
Its directors, Liam Lonergan and Colman Burke, received remuneration of €240,094 for the year.
Sign up to our newsletter to receive a regular digest of Fora's top articles delivered to your inbox.