Cork startup Milis Bio wants to lure soft drink giants with its sweet-tasting proteins
As part of our weekly Startup Spotlight series, we profile the biotech company.
THE WORLD HEALTH organisation has called it one of the greatest public health challenges of the 21st century – a global obesity 'pandemic'.
But Cork biotech startup Milis Bio is aiming to be at least a small part of the solution through the development of new, protein-based flavourings to offer a low-calorie substitute for sugar.
"It's not only in the United States and the UK anymore," the company's CEO, Mike Sheehan, said of the obesity issue."We're seeing very serious problems in the Middle East and as far as China and coming into developing areas."
The WHO has recommended people cut their intake of so-called 'free sugars', singling out the over-consumption of sugar-sweetened beverages, in particular, as increasing the risk of childhood obesity.
Sheehan was doing a degree in neuroscience in University College Cork and had initially approached the university's entrepreneur programme Blackstone Launchpad about a "completely unrelated idea" before his current startup was born.
There he met co-founder and UCC lecturer Paul Young, who is principal investigator at the college's school of biochemistry and cell biology and has mentored other biotech startups that have come out of the university.
The two ended up thrashing out the idea that would become Milis Bio, which was founded in 2016.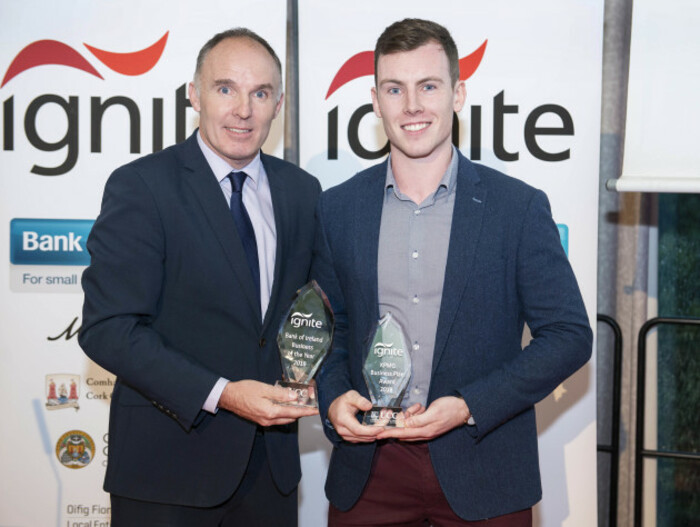 Source: Gerard MCcarthy
Sheehan says that the whole area of food flavourings and substitutes can be difficult to commercialise for a new business, but Milis Bio recently received validation when it picked up the business-of-the-year gong at UCC's Ignite awards.
The next step will be to find partners within the food industry to help develop the protein for use in their products. The company is in the midst of developing its first sweet protein that would mimic sugar flavourings.
"There's an opportunity there if you take proteins, which we know can be sweet, and then re-engineer them so that they are suitable for industry. Then we'd be on to a winner," Sheehan says.
The startup is using screening technology, the method of detecting and separating out different types of proteins, to develop potential flavourings.
"We start with a protein library that has those (sweet) qualities and then we screen it. A protein library is over a billion proteins, just to give you context," Sheehan says.
While he is tight-lipped on the exact process the company uses in order to protect its techniques, the startup hopes the screening will identify marketable proteins to act as sweeteners from the large initial pool of candidates.
Business model
As for the business model, Sheehan says Milis Bio would license its newly-made proteins out to manufacturers.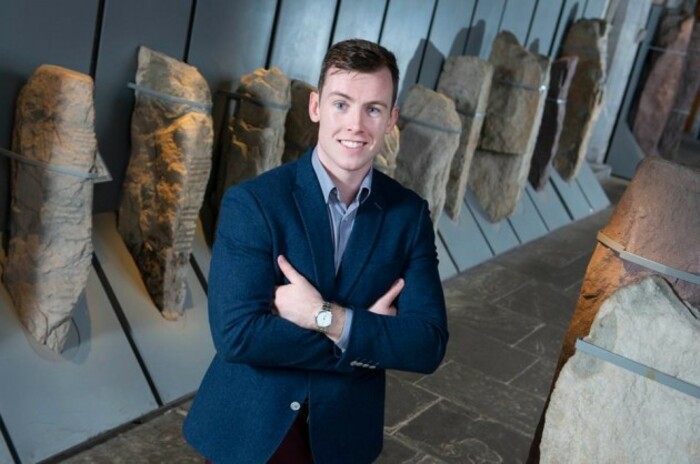 Source: Gerard McCarthy
"They can choose to license it exclusively if they want, so they would actually own the protein that we just produced," he says.
"It would be not only a solution to the problem but also a competitive advantage in the market. We think that's another added value that we're bringing to the table that no one else is doing at the moment."
The "massive, massive market" of soft drinks is one segment of the food and drinks business that Sheehan particularly wants to crack.
Drinks producers in Ireland were recently hit with a new sugar tax, forcing the industry to react. Many firms have already cut the sugar content in their products to avoid being hit with the levy.
Ultimately, however, Sheehan wants to expand Milis Bio's portfolio and create proteins that also substitute other flavours like saltiness or bitterness.
The company has had "a lot of industry traction" among stakeholders that it has spoken to, Sheehan says, but its systems will still need some refining to get right.
"Early customers will be more like a collaboration. There will be some rough edges that we'll be sanding off with the technique that we're using initially."
Next steps
The startup has taken part in two major food- and biotech-related accelerators to date.
It participated in the RebelBio biotech accelerator by SOSV, a venture capital firm, that helped the company work out the kinks in the technology itself. SOSV recently pulled the accelerator from the rebel county.
It also participated in the food-focused programme by accelerator network Startupbootcamp in Rome, which helped the founders learn more about how the food industry functions.
"It brought us in advisors that had food industry-specific understanding," Sheehan says, adding that the programme included access to a senior figure at consumer goods giant Unilever.
The startup is in the middle of raising investment to finance its proofs-of-concept, as well as signing up its first partners.
It has raised around €300,000 from external investors and grants so far, and it is expected the process will be completed within the next 12 months. 
Milis Bio is still a two-man operation with Sheehan as the only full-time employee. Co-founder Paul Young works part-time.
"Once we have funding coming in, we'll be hiring a post-doctoral researcher to join Paul, who is part-time, on the R&D side. I just do all the business end."
Get our NEW daily digest of the morning's most important headlines for innovative Irish businesses.