'It's a very big ask to build it there': The unlikely case for an 'airport city' in the midlands
Dismissed by some as blue-sky thinking, advocates say the proposal could ease Dublin constraints.
ONCE DISMISSED BY Ryanair's Michael O'Leary as "insanity", plans to build a giant 'airport city' slap bang in the middle of Ireland were reignited in recent weeks.
Offaly County Council last month lodged a request for €2.5 million in State funding under the 'Rural Regeneration' scheme to help finance "initial studies and reports" on the ambitious project.
The mooted 'aerotropolis' near Tubber village at the Offaly-Westmeath border has been talked about for a decade – and has generated mixed views over the years.
Some, like midlands local O'Leary, think the project is unfeasible given the good road access and wide range of air connections already provided by Dublin Airport, roughly a 90-minute drive away.
But others say a midlands airport would be a welcome relief to the capacity constraints already experienced at Ireland's busiest transport hub.
With that in mind, let's look at what we know so far about the midlands airport – and whether the concept could ever take flight.
What is it?
According to the company behind the project, Midlands Airport Developments Ltd, the plan is to build a "sustainable international airport city" on an 1,800-acre plot of land.
The proposed airport development includes a 3.5 km runway. That would be 400m longer than Dublin Airport's planned north runway, which is slated for completion in early 2021.
The developers envision the midlands hub would be connected to the M6 motorway that ultimately links Galway with Dublin and could be serviced by a rail connection on the existing line that joins the two cities, making it the country's only hub accessible by train.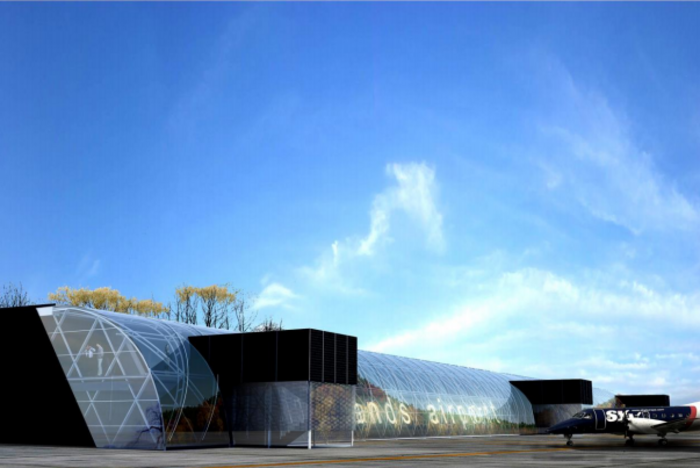 In addition to the airport terminal and runway, the idea is to create a commercial campus spread across 800 acres.
This business park would "act as a manufacturing, logistics and distribution hub for the country". That's where the 'aerotropolis' element kicks in.
The campus would be spread across nine clusters, providing space for a wide array of industries, from hotels and theme parks, to ICT and pharma.
The company claims the airport would directly employ a staggering 2,000 people – only 1,000 fewer than the total staff on the payroll of Dublin and Cork airport operator DAA – while it would indirectly support an additional 2,600 jobs.
The developers forecast that the airport could attract roughly 1 million passengers in its first year of operation, swelling to 2.5 million by year 10.
For context, Dublin Airport handled around 29.5 million passengers in 2017, followed by Cork with 2.3 million, Shannon at 1.6 million and Knock with 748,500.
The midlands figures are based on the assumption that it could cater for up to 2.4 million people living within a 100 km radius of the site, a footprint which would include parts of Dublin.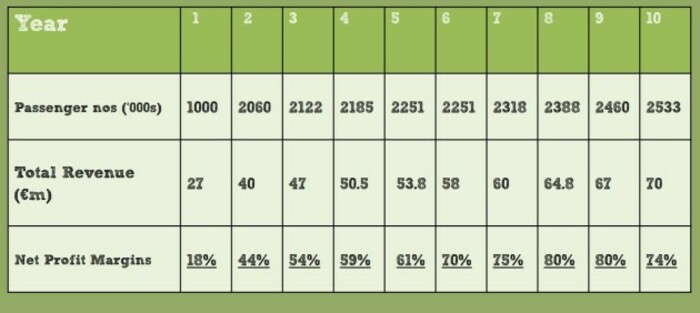 Click here to view a larger version
Who is behind it?
The airport is a private development spearheaded by architect Patrick Little, who was unavailable for interview when contacted by Fora in recent weeks. He also hadn't responded to emailed questions at the time of publication.
Little runs the firm Axis Architecture, which was founded in Dublin in 2000 and relocated to Tullamore in 2003 to work on developments associated with the 'Midlands Gateway', a plan to bring foreign investment to the towns of Athlone, Tullamore and Mullingar.
He is the sole owner of Midlands Airport Developments Ltd, which was incorporated in 2008 and was sitting on an accumulated loss of €230,835 as of 31 December 2017.
The airport's business plan says an executive management team has been formed to oversee the aerotropolis development, but it doesn't identify any other individuals involved other than Little by name.
As reported by TheJournal.ie in October, the company said it has signed a memorandum of understanding with a German consultancy, InSite Bavaria, a subsidiary of the Technical University of Munich.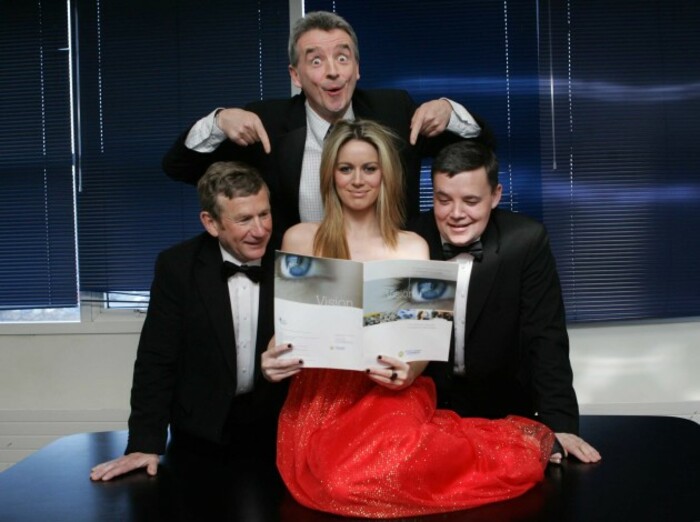 Source: Leon Farrell Photocall Ireland
There appears to be multiple landowners involved in the 1,800-acre site, but according to the business plan, the company has already agreed the terms of an agreement with them.
It will still require planning approval, although the project was granted 'strategic infrastructure' status in 2010 by An Bord Pleanála, which would allow it to bypass the local planning system.
How much will it cost?
The total bill would come to more than €450 million, although it's been previously suggested the project cost could swell to €500 million.
Some €1.5 million in "cash, time, professional services and legal fees" has already been pumped into the project as of 2016, the company claims. It says it will need another €1.5 million to clear the national planning process.
Some €200 million would then be required to build the airport itself and associated infrastructure, followed by a €250 million investment to develop units for the aerotropolis campus.
The €2.5 million in State funds sought by Offaly County Council will be used only for research purposes and will have to be matched by private investors, according to the local authority's director of services, Tom Shanahan.
It's unclear who will be picking up the tab, but the scheme would be privately financed. The company intends to generate revenues through airline, passenger and cargo charges, ground rents, fuel sales, retail leases, advertising and car parking.
Could it work?
That is the big question. The fundamental issue flagged by aviation pundits is whether or not there is an appetite among airline operators to fly to the middle of Ireland.
Midlands Airport Developments hasn't publicly explained what carriers it could cater for, but the company believes it could provide passengers access to "all major international destinations" and has ambitions of establishing direct flights to mainland China – a feat that took Dublin Airport decades to achieve.
Jim Deegan, a professor of tourism policy at the University of Limerick, says Ireland already bucks international norms for the number of airports per head of population – adding that the midlands is also well-serviced by the capital.
He says there would have to be strong international demand to fly directly to Offaly for the midlands airport to make commercial sense given the good road connections to and from Dublin.
"People see the airport as a mechanism for regional development. At face value, it's worth considering. But when you have a road network so close (to Tubber), one has to look at the opportunity cost," he says
Deegan notes that when State-subsidised Knock Airport opened in Mayo in 1986, the roads were very poor.
"This is a very big ask to build an airport there. For tourists in Dublin, they can be in Offaly in an hour and a few minutes," Deegan says.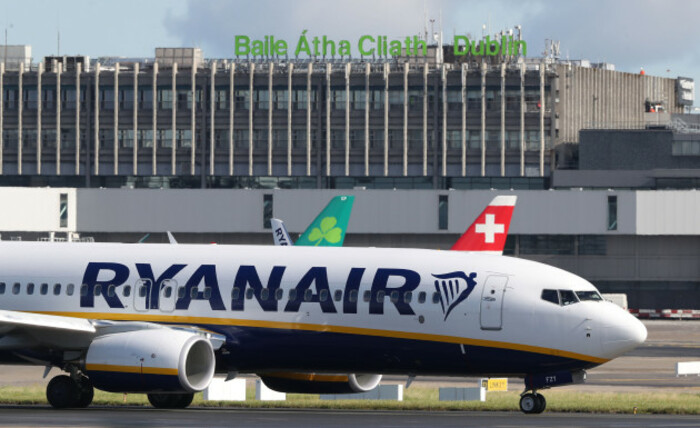 Source: Niall Carson/PA Wire/PA Images
Kevin Byrne, an aviation expert with specialist knowledge of airport planning and management, agrees that the sheer dominance of Dublin – the primary gateway to the island – presents a major hurdle for the developers.
"They have a huge range of airlines going in there (at Dublin Airport). Many of them are low-cost. That's a fantastic magnet for the east coast," he says.
"People are willing to travel there from Belfast and Derry – Galway has three different bus companies servicing it," he says, suggesting that road connectivity "absolutely wiped out" Galway Airport, now closed, and Waterford Airport, which is hanging on by a thread.
However one of the midlands airport's longest-standing supporters, local Fianna Fáil councillor Tony McCormack, believes the capacity crunch at Dublin Airport strengthens the business case for the project.
Several airlines have complained that Dublin's rapid growth has put pressure on its existing facilities.
"Dublin Airport is chock-a-block," McCormack says.
"The idea of a midlands airport would take the pressure off Dublin and bring a lot of new jobs into the midlands, which would be one of the poorer areas in Ireland. It will kill a few birds with the one stone."
For its part, DAA has already proposed a near-€1.7 billion upgrade to allow Dublin to cater for 10 million more passengers by 2020. This is in addition to the €320 million north runway, which is slated for completion in early 2021.
Nevertheless, McCormack is sceptical about whether the runway will be built at all, claiming that it is a "politically impossibly" feat.
"They've talking about this second runway for 35 years," he says.
That serves as a timely reminder that even if the midlands airport does eventually take flight, it won't be built overnight – airport infrastructure is a very long-term game.
Get our NEW Daily Briefing with the morning's most important headlines for innovative Irish businesses.