'Spa-like showers' and a 'barista bar': How Dublin Airport plans to go fancy in a €1.7bn upgrade
The hub has proposed more than 100 projects as it caters to another 10 million passengers from 2020.
DUBLIN AIRPORT HAS proposed moving Terminal 1′s security, adding new fast-track services and beefing up its food and retail offering as part of a billion-euro plan to prepare for 10 million extra passengers from 2020.
The measures are among more than 100 proposed projects outlined in Dublin's latest draft capital investment programme, published this week by the Commission for Aviation Regulation (CAR).
The estimated total spend for all of the changes has been put at €1.68 billion, which includes a previously reported multimillion-euro investment in new boarding gate areas, aircraft parking stands and other such infrastructure.
Users of the airport have been invited to provide feedback on the 620-page consultation document, which will inform the CAR's draft airport charges for 2020 to 2024, to be published in April of next year and set in stone by September.
Airport charges are levied on the airlines that use a hub based on fees for aircraft parking and runway movements, however higher costs are generally passed onto passengers.
At present, roughly 30 million passengers use Dublin Airport each year, and its rapid growth has put pressure on the hub's existing facilities.
Forecasting that it will attract 40 million travellers by the year 2020, the airport outlined dozens of projects to help ensure its services keep up with the growth.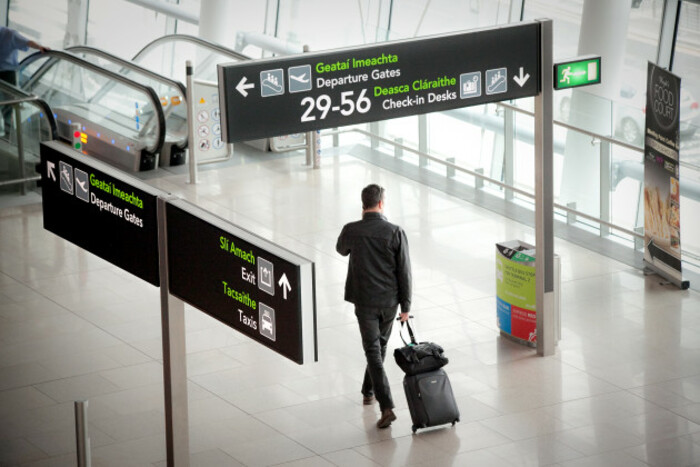 Source: DAA
One such proposal is to move Terminal 1′s central security from the ground floor to the mezzanine level, which would cost an estimated €49.8 million to complete.
This would allow the airport to add more seats and retail and food outlets at the terminal's departure area, where passengers typically spend 45 minutes before heading to their gate, as part of a €42.9 million overhaul.
The waiting area in its current form reaches capacity during peak demand hours, Dublin Airport said in the consultation document.
Fast-track services
Other proposed changes include upgrades to the airport's fast-track security services, including a "barista bar" at the end of the lane. It's also plotting "visual improvements" to make fast-track "look and feel different from (the) central search".
Dublin is also considering a fast-track arrivals service at Terminals 1 and 2 to allow passengers to skip queues at passport control and immigration for a fixed fee charged through the airlines.
"This service is available in many other international airports," it said.
"Several of Dublin Airport's newest four- and five-star airlines have requested an arrival fast-track type product with the intention to use it for their first class, business class and frequent flyer customers."
The fast-works are estimated to cost some €1.7 million. In addition, the airport is considering a "rapid exit" at Terminal 1 to allow passengers with carry-on luggage only to avoid having to walk through the baggage hall.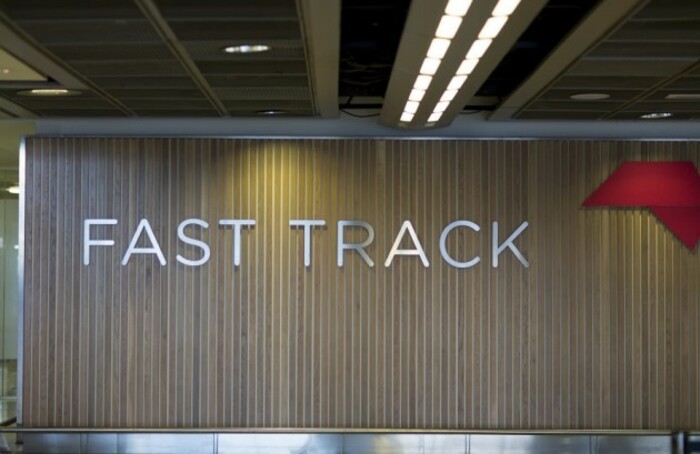 Source: DAA
The proposal document features several planned upgrades – such as new decorations and "spa-like showers" – at the hub's executive lounges in Terminals 1.
"With the addition of new long-haul Asian routes (Cathay Pacific and Hainan Airlines) passengers tend to have a longer dwell time in the lounge resulting in over-capacity at certain times throughout the day," the consultation document said.
"With passengers paying a premium to access lounge facilities, it is important that passenger comfort expectations are met."
It is planning similar upgrades in the lounges at Terminal 2 and US pre-clearance, which are also "becoming capacity constrained" at busy times. It is also planning a new fourth lounge, bringing the lounge improvements tally to €11.4 million.
Other major developments include the building of 5,960 long- and short-term car parking spaces, four new bus parking spaces and a consolidated car rental centre.
It is also looking to spend €1.6 million on building charging points for electric vehicles and €2.2 million on new digital advertising displays.
Get our NEW Daily Briefing with the morning's most important headlines for innovative Irish businesses.