How to get £2m out of the bank when you don't have a penny in it
As part of our weekly How My Business Works series we profile Meagher's Pharmacy.
HOW DO YOU walk into a bank with nothing and leave with £2 million?
Oonagh O'Hagan managed it without breaking the law and without any business background.
The Tyrone native was just 27 when she went looking for a loan to buy out Meagher's Pharmacy in Dublin. That was in 2001, when what would eventually become an eight-strong group of pharmacies across the capital began with the single store on Baggot Street.
After training under its owner Pierce Meagher while studying in Trinity College, O'Hagan kept in touch with the businessman in case an opportunity ever came up.
"Four years later he gave me a call and said 'I've got an offer from a multinational. If you can match it, the pharmacy is yours'," she tells Fora.
The price tag was a hefty IR£2 million. O'Hagan lacked anywhere near that type of funding, nor did she have any real business experience. However, she had worked in in several different pharmacies in a range of senior positions, including as a store manager. She felt there was an opportunity.
"(Meagher) was a good pharmacist but he was missing a lot of opportunities because he always wanted to be a lawyer, he inherited the shop and his heart wasn't fully in it," she says.
"When I worked with the competition in the local stores I knew what was good and bad and saw a huge opportunity."
O'Hagan drew up a business plan that she brought into the bank to convince them to loan her the cash to get off the ground.
"I don't know why they gave me the money, they probably wouldn't give it to me today if if it had been the same," she says.
"I didn't have a penny in the bank, I think I was actually into my overdraft (but) when I asked for the loan there was no way I was leaving without it and the two guys I met believed in me."
15 years later and O'Hagan is thinking even bigger.
What do you do and how long have you done it for?
Meagher's is a retail pharmacy chain, selling medicine and healthcare products to the general public. The company started out as one shop that opened in 1921 and stayed that way until it was bought by O'Hagan in 2001.
Until that point it had performed ably as a community-based pharmacy, suiting its owners perfectly well. It was under O'Hagan that the expansion began from one outlet to half a dozen in the space of six years.
Then the recession came and, in O'Hagan's words, "everything imploded".
"We were doubly hit as a retail pharmacy. Discretionary spending and retail sales plummeted," she says, adding that margins were further squeezed by the Fempi emergency legislation, which reduced the fees paid to pharmacists under the medical card and community drug schemes.
"Turnover in the dispensary dropped by 38% overnight," she says. "We had to completely change our business model." The chain hunkered down and put more of a focus on retail and customer service.
"People were trying not to pay to go to the doctor and were were taking all sorts of measures to make sure that they didn't get sick and miss time from work," she says.
"Pharmacists were getting asked for more advice, so we made pharmacists more patient facing instead of keeping them in the dispensary so that they could deliver advice. We also focused on areas like vitamins and baby care."
Expansion wasn't really an option for Meagher's during the recession, however the chain has been looking to grow since about 2014, recently buying one pharmacy and building another on a greenfield site.
What are your costs and how do you make money?
Meagher's core business, like many retailers, is deceptively simple on the face of it: sell lots of stuff to as many people wandering around the streets as possible. However, being a retail pharmacy slightly complicates matters.
Most of the company's revenue comes from the dispensing side of its business. O'Hagan reckons it's about a 60:40 split between dispensing and retail, although the figure was as high as 80:20 before the recession.
For the dispensing side, the pharmacy pays a certain amount for medication before selling it on with a mark up, as is the same with most retailers. When a customer with a medical card buys medicine from a pharmacy, the pharmacist is paid a set price by the HSE called the 'reference price'.
The reference price is benchmarked against the value of the drug in other EU countries and is meant to be set at what the HSE rates as the best value for money.
Although the HSE has regularly come under criticism from various consumer and advocacy groups for setting reference prices that are too high, O'Hagan says the prices are actually relatively low. Irish pharmacy groups said last year that Irish drug prices are about average compared to the rest of the EU.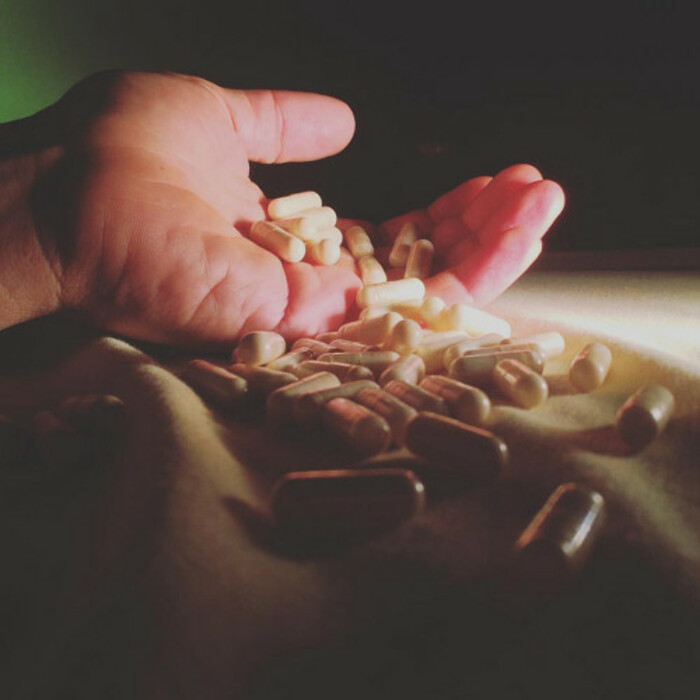 O'Hagan says that the company is turning over "considerably more" than €10 million annually between the company's eight outlets.
Accounts for the main holding company for the group, Batavone Holdings, show that during 2014 most of Meagher's pharmacies made a profit, with one recording a surplus of over €440,000. All five outlets listed by Batavone recorded a profit in 2013 and 2012.
The group had bank loans of just under €3 million outstanding at the end of the year. O'Hagan says that the group is in an even stronger financial position now as it had been investing heavily for expansion during 2014.
The main costs for the group will sound predictable to most retailers: stock, rent, commercial rates and debt repayments. Like many businesses, the single biggest outlay is on staff.
Meagher's employs 75 people in total, with at least two trained pharmacists per store. Staff costs are particularly high in pharmacy due to the highly-skilled nature of the job.
However, O'Hagan says it is worth paying extra for more talented and experienced employees, adding: "Our customers come in for the people because they know they will get the best advice, it is what people come back for."
What is your market?
As it stands, Meagher's is a Dublin company through and through. Of its eight outlets, six are on the south side of the city while two are in the north.
Although O'Hagan does not necessarily see the company expanding outside of the capital, she doesn't rule it out as an option.
"We would look outside Dublin if the opportunity arose and we would have looked at the city's commuter belt," she said.
"We could open in somewhere like Cork if we wanted but then you are trying to manage things from a distance. Plus there are still opportunities in Dublin."
O'Hagan says that the biggest chunk of her customers are women between the ages of 35 and 45, but adds that this varies by store.
[embed id="embed_2"]
"(Those) women are the largest segment, but we have all sorts, the elderly, men, etc," she says. "In our location near Google we would have a lot of young professionals, it's a real mix and every store is different."
What is the competition?
Everyone in Ireland will recognise some of the names that Meagher's is up against; multinational chains such as Boots and Lloyds have a huge presence across the country and are particularly strong in the capital.
"In pretty much all of our locations we would have a multinational beside us," O'Hagan says. However, she sees independent chains such as McCabe's or Care pharmacy as just as big a threat.
"Our biggest competition is independents who offer good advice; we are a community based local business so we look at the strongest competition in that area whether it's a Boots or a Lloyds or an independent."
Source: AP/Press Association Images
This has become even more acute in recent years with the formation of the Life Pharmacy Symbol Group, a faction of 60 independent pharmacies nationwide who joined together in 2014. O'Hagan says Meagher's has not partnered with the group as she feels the brand "is strong enough" to stand on its own.
To compete, O'Hagan says her company 'mystery shops' whoever she considers its strongest competitors to ensure its has the right strategies "to always be better in what we do".
She says that Meagher's also monitors several online retailers "to ensure our offering is different and stands out in the market" and puts an increased focus on customer service.
What is your vision for the company?
Expansion is the order of the day for Meagher's. O'Hagan says that after making it through the recession she feels the business is "as lean as possible".
"We feel that we could easily double in size, we have the systems and the head office in place," she says. "We would like to be up to 12 outlets after three years and then 15 or 16 after five years."
Expansion is likely to come through a mix of single-store acquisitions and building on greenfield sites, although O'Hagan says that the company wouldn't rule out looking at a smaller chain.
"I haven't spoken to anyone about it yet, it would need to be right and have the opportunity for us to expand," she says.
O'Hagan herself shows no signs of letting up yet.
"I feel that we only now have the systems and the people in place to be really effective and I definitely want to leverage what we have at this stage," she says.
"I love what I do and I'm glad that I have the opportunity to do it, it's a privilege for people to trust you with their health every day and I feel that there is a lot more that I can do."
This article is part of our weekly series examining the nuts and bolts of businesses. If you would like to see your business featured please email news@fora.ie.
read more on