It's a woman's world - the man trying to crack the Irish beauty industry
As part of our weekly How My Business Works series, we profile cosmetics brand Flormar Ireland.
WHAT IN THE world is a man boss?
"I'm the man boss," says Paul Mooney, with a laugh.
As the person responsible for handling the sale of decades-old Turkish beauty brand Flormar in Ireland, it is crucial that Mooney is well able to break into the traditionally female-dominated sector and hold his own.
"It's the one thing that I want to get across," he tells Fora. "I'm a man in a woman's world."
Mooney admits that he is often met with surprise when he is revealed as the brains behind the distribution of the famous beauty brand here.
"It is difficult being a male, the assumption is that it is always a woman behind a cosmetic brand," he says.
"Some people would be shocked when they find out who is behind it, but it doesn't phase me at all now – I just keep pushing on."
What do you do and how long have you done it for?
Founded in 1972, Flormar is one of the largest cosmetics brand in Turkey and sells a range of beauty products such as makeup, perfumes and body care.
The firm, which is itself 51% owned by French cosmetics brand Yves Rocher, has about 100 own-brand shops in Turkey and more than 200 internationally. It had sales of about $120 million in 2013.
In several countries including Ireland, Flormar operates a franchise model in which a chosen agent pays a fee to receive the company's products and is then responsible for distributing them.
As Flormar's Irish agent, Mooney's job is to sell as many of the company's merchandise here as possible.
The 30-year-old Dubliner also owns his own beauty shop, the Cosmetic Outlet, which is where he first came across the brand. Mooney opened the shop in 2011 after leaving a marketing job with UK-based agency Woodbury. When he started stocking Flormar, he says he realised it wasn't being used to its full potential.
Flormar was already being distributed by another company in Ireland, however that supplier dropped the product during the recession. Mooney says that this made the parent company reticent to dip its toe back in the water here again.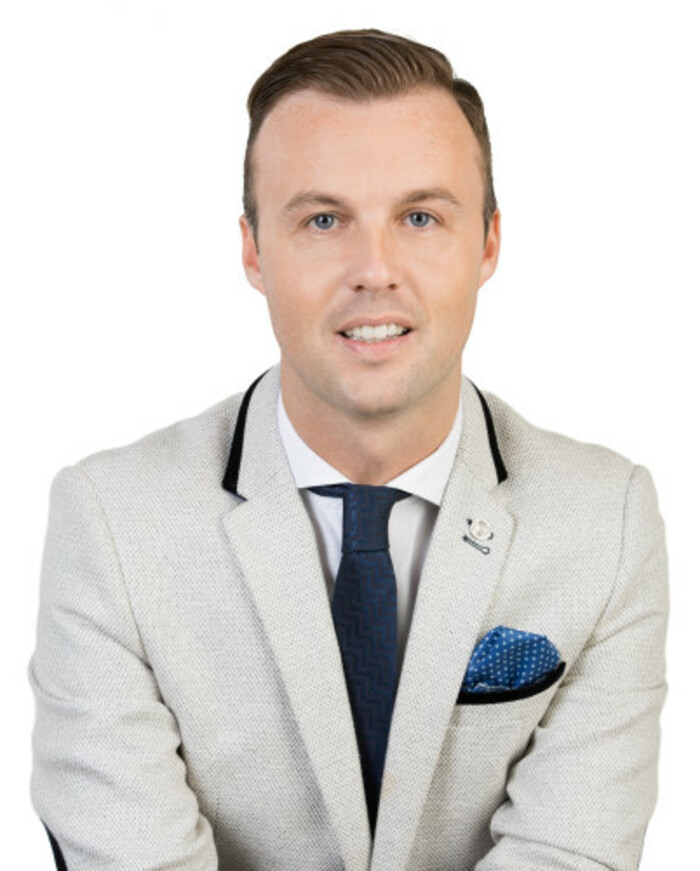 "The other company didn't do a lot with the brand, but I had stocked it and saw its true potential, and in 2014 Flormar asked me to do it," he says. "I'm always looking for a challenge, so I took it on and the whole thing just snowballed."
Mooney says that the Cosmetic Shop, which has about 30,000 likes on Facebook, "handles itself" due to its large social media following, leaving him free to concentrate on Flormar.
What are your costs and how do you make money?
At the moment there are no bricks-and-mortar Flormar stores in Ireland, although that is something Mooney is looking to change.
He currently imports the company's products and then passes them onto a distributor, which takes them to the 200 pharmacies across the country that stock Flormar. Mooney and the pharmacy both get a cut of the sales, while Flormar get a royalty fee.
In terms of costs, staffing and merchandising are the big two.
"We also spend a lot on marketing and promoting the brand, that was a huge part of the spend last year and will be this year," Mooney says.
The company has one person who handles marketing while two more spend their time on the road visiting the pharmacies that sell Flormar and making sure that the product is displayed properly.
While Mooney declines to reveal details about the company's margins or profits, he says the company's products generated just under €1 million in Irish sales last year.
What is your market?
Mooney is the agent for Ireland and so is exclusively focused on grabbing a share of the market here, where cosmetics remain big business. Market researchers Euromonitor International put the value of skin care and colour cosmetic sales in the country at €229 million in 2014.
This leaves Mooney with plenty of room to grow his €1 million sales. Flormar pitches itself as a value for money brand – Mooney says its products are typically priced between €2.95 and €12.95.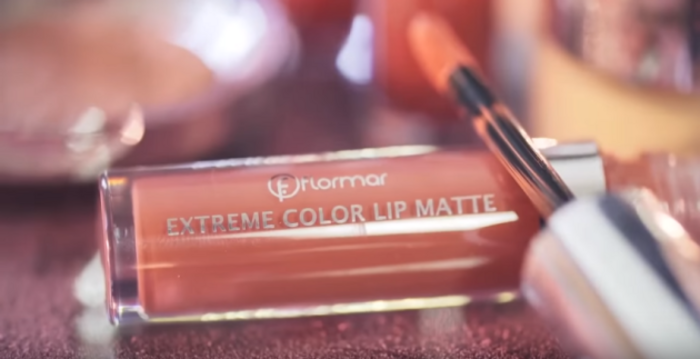 "My vision with this was always professional products at affordable prices," he says. "After the recession I wanted to get people buying makeup without feeling guilty about it."
Mooney says that although he thinks that the company's products will be in as many as 250 chemists by the middle of the summer, it's unlikely you'll see it in your local supermarket any time soon.
"I just don't see the brand in somewhere like Dunnes or Tesco, I don't think it is the right fit," he says.
Mooney says that the company's target demographic is predominantly 18- to 35-year-olds, however he adds: "When I chose the product selection I did I wanted it to be used by anyone; my granny uses it."
What is the competition?
Even the most macho male would be aware of some of the juggernauts that Flormar is up against in the Irish market: names like Olay and L'Oreal dominate in countries the world over and Ireland is no different.
It also has to contend with a slew of home-grown makeup brands and companies trying to carve out a niche for themselves, such as Fuschia Makeup and Blank Canvas Cosmetics.
In Mooney's opinion, international beauty brands Rimmel London and NYX Cosmetics are the 'big two' that the firm is up against. Value is the key difference that Mooney and the company try and push to separate themselves from their competitors.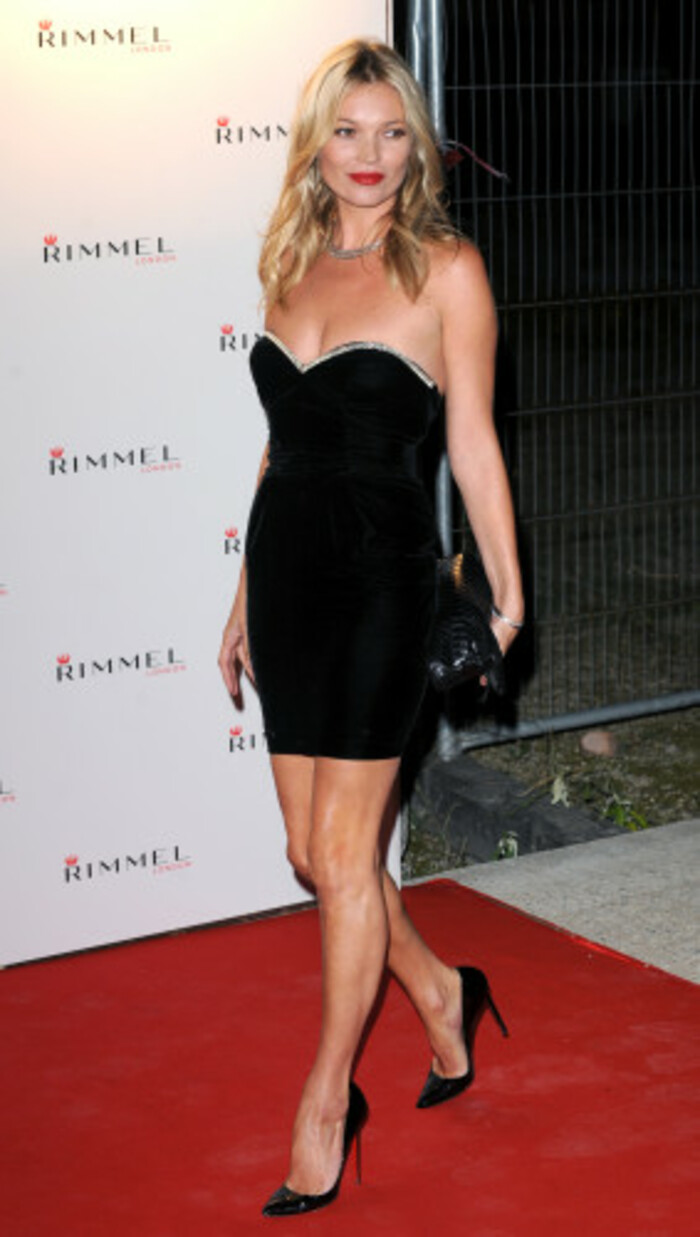 Source: Doug Peters/EMPICS Entertainment
When asked how the company manages to distinguish itself from its bigger rivals, Mooney says: "By daring to be different and by being different all the time. For example, our stand layout is completely different from anyone else.
"Product layout is a huge thing for us, we make sure that the look at the stand is very professional. That's the market we're after, people who want a professional look at an affordable price.
"Our pricing structure is also very different as well. We want people to know that you don't have to go into a high street store and spend a fortune to look great."
Flormar Ireland doesn't have its own website yet, although some of the individual Irish pharmacies who stock the company's products offer them online. Despite the shift from many brands towards internet sales, Mooney doesn't see a web portal being set up any time soon.
"I'm not saying that this isn't a market that we're not after, but it's completely different to retail," he says.
What is your vision for your company?
The big development for Flormar Ireland in the short term is the opening up of its first physical store in the country.
Mooney is fairly coy on details such as the likely investment size, but he says that it will be located in the capital.
"I can't say where and the cost will depend on the area. I think that there will be eight people employed there when it opens up," he says.
The store will be the first of several; it's in Mooney's contract that he has to open several retail outlets, so a couple more are likely to pop up in the coming years. More broadly, Mooney doesn't set financial targets; he says that getting the product into as many people's hands as possible is his number-one priority.
"We have four to five stores that we have to open over the next five years," he says. "My vision is that everyone in Ireland will buy one of our products and come back for more. What I want is for luxury products to be available and affordable to everyone."
This article is part of our weekly series examining the nuts and bolts of businesses. If you would like to see your business featured please email news@fora.ie.
read more on