McDonald's has pumped €75m into its Irish business as its stores get an overhaul
The fast-food giant has been opening new outlets and putting digital technology into existing restaurants.
THE OWNER OF McDonald's in Ireland has made a major investment in its Irish fast-food operation.
MCD Europe Limited, the immediate parent of McDonald's in Ireland, funnelled €75 million into the local operation at the end of last month, according to filings with the Companies Registration Office.
Since opening its first Irish store on Grafton Street over four decades ago, McDonald's has expanded across the country and now operates more than 90 outlets in Ireland.
In recent years, the firm has continued its expansion across the Republic. It invested €3.5 million in opening a new store in Dublin's Citywest last year and also got permission to build its first two-storey outlet outside Dublin in Tralee.
The fast-food chain has also pumped significant funds into a digital overhaul of its restaurants, which has involved spending millions on technology for its stores.
Last month, McDonald's announced it spent €1.28 million on the rollout of new self-service kiosks in its Letterkenny store. The project also included the installation of Samsung tablets for diners to access the internet and play games while eating.
McDonald's didn't respond to a request for comment on how the latest investment would be used.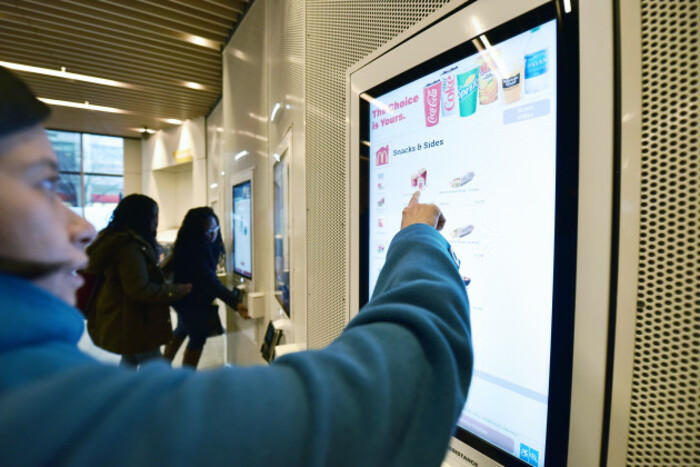 Source: SIPA USA/PA Images
A major payout
The massive investment in McDonald's Ireland has come nearly six months after the latest accounts for the Irish fast-food chain showed it paid a €118 million dividend to its US-based owner in 2016.
It booked sales of more than €86 million that year, which was a slight increase on 2015′s figure. It reported an operating profit of €15.7 million for the same 12-month period.
McDonald's directly operated only nine stores in Ireland during 2016, with more than 80 of its branches around the country run as franchises. The company said that it anticipated a "continued expansion" of its Irish operations.
Overall, the Irish franchises and company-owned stores employ more than 5,000 people, although last year it trimmed more than 30 senior stuff from its Dublin corporate office as part of a redundancy programme.
Sign up to our newsletter to receive a regular digest of Fora's top articles delivered to your inbox.