Meet the man at the vanguard of Ireland's budding peer-to-peer business lending market
'I think we're only scratching the surface' – Niall Dorrian has big plans to grow Linked Finance.
LINKED FINANCE MAY be one of the leading names in peer-to-peer lending in Ireland, but for chief executive Niall Dorrian there is still plenty of work to do.
"We're still in a period of (building) awareness if I'm truly honest," says Dorrian, who took over the reins of the company in 2016.
Peer-to-peer lending, or P2P lending, for small businesses involves a person or party lending money to a business rather than going through a bank. Linked Finance is at the centre of a growing market to build tech platforms to facilitate and manage these loans, big and small.
It was founded in 2011 by Peter O'Mahony, who is still involved in the business, and facilitated its first loan in 2013. It emerged at a promising time, at least on the surface. It may have been staring down the main pillar banks, which were responsible for the vast bulk of small business loans, but Ireland was still in the throes of the recession.
"Banks were more or less closed to lending," Dorrian says.
Surely people were looking for alternatives? But the launch didn't pan out how Linked Finance had imagined.
"You thought borrowers would be queuing down the street, and the struggle would be to get the investors because, at the end of the day, Linked Finance is bringing those two parties together through a technology platform. Actually, it was the opposite."
Lenders were keen, but borrows were a little harder to persuade. 
As Linked Finance was proving its model, it drafted in Dorrian to lead the scaling of the company in 2016. 
Dorrian has spent much of his career based in the Caribbean working in senior management roles in Diageo and Digicel, before a decision to return home brought him to Eir as director of mobile.
While far from sandy beaches of Jamaica and Trinidad & Tobago, Dorrian was drawn to the potential of P2P lending.
However, Dorrian says that there was still an attitude among SMEs that taking on debt is a bad thing and "people were embarrassed to be borrowing money".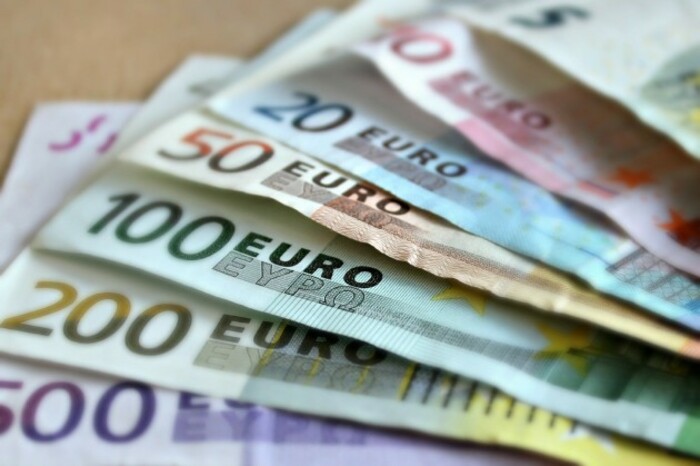 "What we're trying to do is demonstrate that debt is a tool, one of many tools, that businesses use to grow … that's still a legacy today although it's not as pronounced."
Lending market
P2P lending is still only a small sliver of business lending in Ireland when compared with that of the pillar banks, but it has gradually gathered steam. Linked Finance issued €42 million in loans last year.
Speed is one of the main points of differentiation for Linked Finance, which promises it will make a loan decision within 24 hours of application.
"I think if we look at our overall loan portfolio, it's pretty representative of the GDP breakdown in terms of industry. We're pretty industry agnostic," Dorrian says of the types of the companies that sign up. He adds that Linked Finance vets businesses based on the cash flow.
"Why we're particularly attractive is the fact that our lending is unsecured. There's a very large portion of SMEs that just cannot provide that security that the banks traditionally will look for."
The profile of lender can vary wildly with some small-time users lending as little as €50 to sophisticated lenders investing tens of thousands across several companies in the hope of making a return.
"We have developed a new asset class in Ireland that is different from property or equities, and its return and performance are not related to the traditional forms of assets."
Dorrian says that it has returned €11 million in interest to lenders but even with these figures in mind, lending is and has always been a risky business and defaults happen.
He counters by saying defaults aren't too common for its platform and in the last six years, defaults happened in about 1.3% of loans.
In most cases of default, he adds, borrowers have already paid back more than 50% of the loan so a settlement or adjustment can be reached but in other cases, it will pursue resolution through the courts.
"It's our responsibility to deal with the business and hopefully negotiate, whether it's a settlement, whether it's a repayment plan. Our objective is to continually de-risk our investors' position," he says.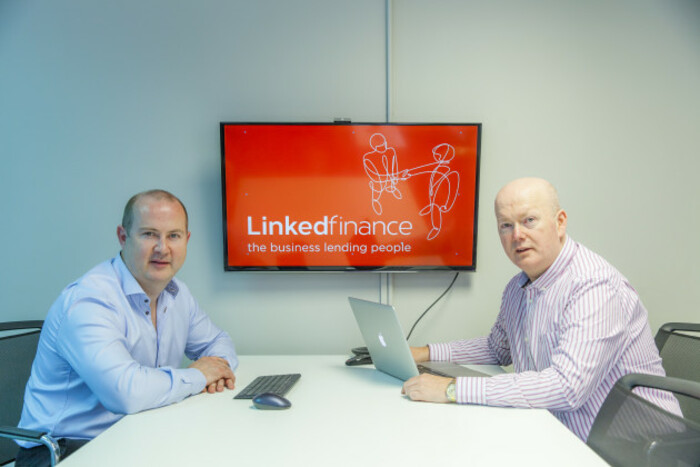 Source: Linked Finance
Loans typically run for an average of two years. It is now expanding that time frame, recently launching a five-year loan for companies that are embarking on large capital investments.
"It just allows you to be spreading it over longer. It's giving another bow to our armoury."
He says that a few five-year loans in the €150,000 region have been issued so far.
Competition
Linked Finance's competitors in Ireland include Flender and Grid Finance as well as a Supply Finance, a non-P2P small business lender.
The company has been looking at ways to diversify its loan product line to keep ahead of things.
Last October, it launched a 'Beyond Brexit' loan for companies that needed funds to stockpile or make other preparations for a possible no-deal Brexit.
That cliff edge didn't come to pass but jitters remain and according to Dorrian, those business that still haven't finalised preparations yet will need to get the finger out if they need to secure financing in time.
"It's important to plan ahead, forecast and put the capital structure in place before the proverbial hits the fan and be prepared," he says.
"Too many SMEs come looking for debt at the last minute when they're really desperate. If they came six or 12 months before that, they're very likely to get approved," he adds. "We're looking at right up-to-date information on our credit assessment, if you've left it too long, then it becomes more challenging to get approved."
Regulation
The industry may be getting busier but P2P lending still operates with little oversight from regulators in Ireland, though the Department of Finance did carry out a consultation on the issue.
During that time Linked Finance shelved plans to enter the UK market but in the initial preparations it gained approval in 2017 from the Financial Conduct Authority.
The P2P lending space in the UK is perhaps the most mature and advanced in the world with major players like Zopa.
"That (approval) would give us the option to expand in the UK, should we wish to do so or Northern Ireland. It was really important to get that benchmark that says our policies and procedures lived up to the required standards."
Adhering to these best practices puts Linked Finance "well ahead of the curve" for any regulations that come down the track in Ireland.
"Peer-to-peer lending is still a nascent industry. We don't want over-regulation that becomes prohibitive to investment."
As for the UK, Linked Finance is no longer pursuing it and has realigned its next 12-18 month focus on Ireland only.
"We made a decision mainly due to the Brexit conversation. I think we looked at Northern Ireland initially as being able to offer an all-Ireland platform," he says.
"I think we're only scratching the surface (in Ireland). Peer-to-peer lending is becoming more and more popular as the awareness grows. We have very strong repeat business."
Making products smarter is the next step. Dorrian says there's still untapped potential for the use of artificial intelligence and permissioned access to users' financial data, via open banking, to make loan decisions faster.
"We talk about 24-hour turnaround. Our objective is to bring that down to minutes," he says.
"I see business lending becoming an instantaneous gratification, a bit like things are in the consumer world but business finance has lagged behind and we really want to change that. I think we have changed it to a certain extent but there's a lot more that can be done."
It is focusing on spreading its wings further across the country to avoid concentrations in the likes of Dublin. Dorrian says the company is hiring sales staff dotted around Ireland to increase awareness for businesses.
And while the UK is off the cards right now, that doesn't mean that Linked Finance isn't looking beyond these shores.
"I think longer-term the bigger opportunities present themselves in mainland Europe," Dorrian says, adding that there's a lack of similar P2P business loan platforms available in mainland Europe.
Linked Finance raised venture rounds led by Frontline Ventures and in 2018 it raised debt funding to the tune of €50 million from Portuguese bank Banco BNI Europa.
"I don't think we need another venture round. If we eventually look at European expansion, then that will be the time that we might explore it."
Get our Daily Briefing with the morning's most important headlines for innovative Irish businesses.