With a near-€2m top-up in the back pocket, Supply Finance is hungry for more deals in Europe
The Dublin-based fintech company is preparing its next deal to close later this year.
FINTECH STARTUP SUPPLY Finance has raised a top-up round of €1.8 million from existing investors.
The Dublin-based startup, founded in 2017, helps in the providing of trade financing to small- and medium-sized businesses via partnerships with other companies.
It builds software and invests in these partners. Its most recent deal was in Denmark where it invested in Omniveta, an invoice financing company.
This latest investment round for Supply Finance comes from Dutch firm Finch Capital, which earlier this year committed to investing €20 million in Irish fintech in conjunction with Enterprise Ireland, and US investors Fenway Summer Ventures.
It comes on the heels of a €4 million round that Supply Finance closed last year.
"It's an additional funding round for continued growth," chief executive Brian Norton told Fora. "We're not really following a traditional A, B, C kind of thing."
The money, Norton said, will be invested in expanding its business plan of finding and backing companies around Europe in the small business financing space.
"The business plan for us is to make investments in local operators in different countries around Europe and work with those partner companies then, where we have an ownership stake, as an outlet for our products."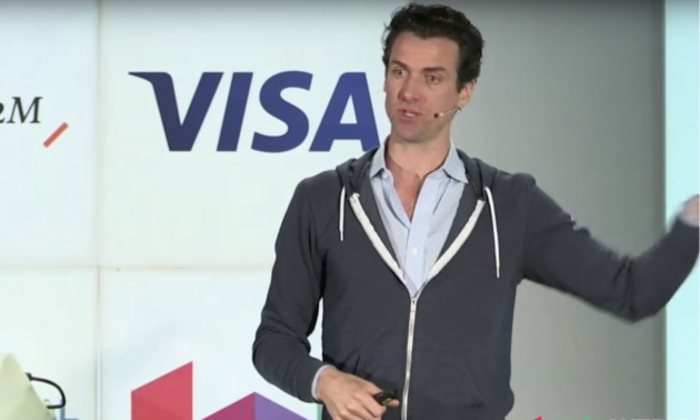 Source:
YouTube
/Webit Global Series
Supply Finance provides not just the business support for its partner companies but also the IT that helps run those businesses.
"We're the investor and we provide all of the IT so Omniveta is running on a proprietary software that we built here in Ireland," Norton explained.
"We provide cash to the business, we provide the IT and then we provide management support to help the local business grow. That's good for us because we're an investor and we own part of the business."
Norton, who previously co-founded student loan platform Future Finance, said that Supply Finance has a Europe-wide focus when it comes to deals and he is in talks with another company that he hopes to close by the end of year.
"We are talking to a few guys in Ireland but nothing definitive at this point. It's certainly on our radar but the next round of acquisitions we're looking at are outside of Ireland," he said.
As Supply Finance identifies and closes more deals, Norton expects that it will seek further funding, likely in 2020.
"The funding requirement is sort of driven by the growth into new markets and we do anticipate that we will raise some more money."
Get our Daily Briefing with the morning's most important headlines for innovative Irish businesses.