Kitman Labs is the company with the real-life Moneyball factor
The startup, now based in San Francisco, counts legendary baseball manager Billy Beane as an advisor.
FEW SPORTS-TECHNOLOGY startups boast a legendary baseball manager as an advisor, but Kitman Labs is one.
Billy Beane, who pioneered the use of deep statistical analysis in the sport during the 1990s, joined the Ireland-founded, now San Francisco-based company last year.
Since then Beane has been giving the company, which has been developing technology to prevent sport-related injuries, advice about how to crack more US markets, according to Kitman Labs co-founder Stephen Smith.
He told Fora that having a household name on board was a great selling point for the company.
"Anybody in the US understands who he is and anyone in Europe knows that Brad Pitt played him in Moneyball – that's generally strong enough for most people," he said.
"He's really been helping us to understand what data a baseball general manager, for example, is looking for and how this will help them affect the bottom line of their business.
"It won't be shocking, but he's also been incredibly helpful from a statistical point of view. We talked about some of the problems we had with the analysis and data side of things, and he shared with us what he saw when they were going through the Moneyball era."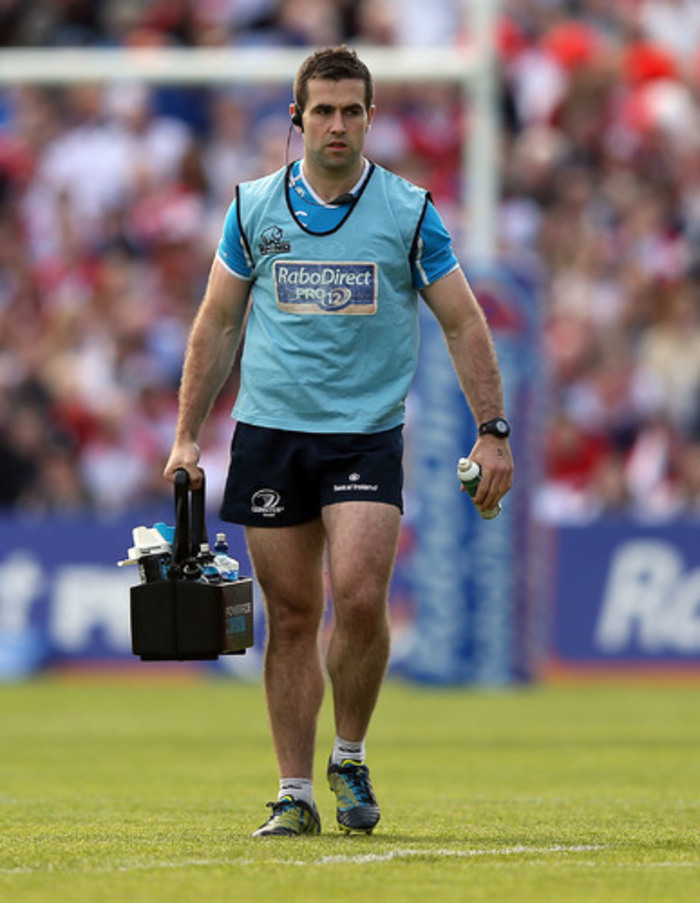 Source: Dan Sheridan/INPHO
Proactive healthcare
Kitman Labs was founded by Smith in 2012 while he was still Leinster Rugby strength and conditioning, and rehabilitation coach.
The company collects data from elite and professional athletes and uses it to monitor subtle degenerative changes prior to injury in order to identify the key factors that signify when an injury will occur.
Kitman Labs boasts an impressive list of clients, including the South African rugby team, numerous English Premier League teams, and many NBA and NFL franchises in the US.
Although the company is predominantly focused on the sports market, Smith said he has big ambitions for the work they are doing to aid proactive healthcare in the future.
"What we just want to do is improve the quality of peoples' lives. That's what we do for sportspeople, so why can't we do that for everyone.
"It's not something that will happen in the next six to 12 months, but we are starting to understand how the information we collect in this space affect the general population everyday.
"The digital health movement has created these huge data sets in the general population space. People are using wearables that are tracking their activity levels, tracking their sleep, they're entering in what they're eating everyday to apps.
"The only problem is that this information is siloed and it is never communicated with anything else. What we started to do was pull that information together."
Momentum
In mid-2014, Kitman Labs closed a Series A funding round worth $4 million (€3.5 million in today's money) and since then the whole business has really taken off, Smith said.
The company's most-recent filings, to the end of 2014, showed it had accumulated losses of about €670,000 but cash in the bank worth close to €2.6 million.
"Before we took the first round of funding we were working with three teams across two leagues, we're now working with more than 40 across 15 leagues in four continents," Smith said.
"One internal milestone we now want is to work with more than 100 teams, not just for an ego boost, but more so for our data set, because the larger the data set we have, the more we can help our clients."
Smith said that he expects the momentum behind the company to get even stronger over the next few years.
"At the start, people were buying into the idea of where we were going as a business, but now we have some immense findings and now we are able to really deliver on what we talked about at the start.
"I think that things are just about to hit a point where they move extremely fast for us based on the momentum we are starting to see with team, the features we have started to build, and the amazing findings we have discovered given the fact our data set is so big now."
read more on