'We're renting out Dublin apartments for €2,400 a month and not making any profit'
Building costs need to come down says Kevin Nowlan, the head of property firm Hibernia REIT.
RENTING AN APARTMENT in Dublin costs an arm and a leg – but so does building them.
That's the message that Kevin Nowlan, the head of one of Ireland's biggest property companies, wants to get across.
Nowlan is the CEO of Hibernia REIT, a stock market-listed company that owns a slew of major developments across Ireland.
The property firm is mostly focused on commercial buildings: buying, selling and developing office blocks.
However, it is working on a major project at its Windmill Lane site in Dublin's docklands, once the home of rock band U2′s recording studio.
The majority of the development will be commercial, however Hibernia is also required to build just over a dozen apartments as part of the project.
When completed, the two-bed apartments will be rented out for around €2,400 a month – well beyond the reaches of affordability for many tenants.
However, Nowlan said that even at that price, the build-to-let residential component will make no profit for the company.
Speaking to Fora, he said: "We have had to build 14 apartments on Windmill Lane as part of the planning. We will rent a two bed for €2,400 a month. We've analysed how much money we will make off that, and (it will be) nothing.
"We built 14 apartments and will make zero profit. We did it because it was a condition of planning on a much bigger office block, but if it was a standalone project it would never have happened. People need profits in projects."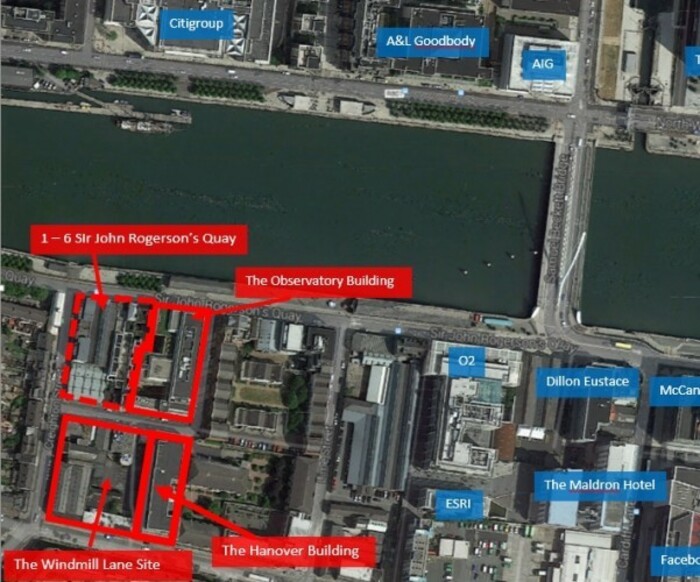 Source: Hibernia REIT
Build-to-rent
Nowlan said the current planning code made it "extremely expensive" to develop 'build-to-rent' apartments.
Build-to-rent is when a big organisation, usually a sizeable private investor, builds a large number of properties at once with the intention of renting them rather than selling them on.
Traditionally, Ireland's rental sector has been dominated by individual landlords and investors who may own only one or two properties.
However, there has been some build-to-rent development since the crash after larger foreign firms and funds bought up large swathes of Irish land and property.
Owen Keegan, the CEO of Dublin City Council, is a fan of the concept, and recently said that build-to-rent should be encouraged and even supported financially by the state.
However, Nowlan said that, as things stand, constructing build-to-rent projects isn't viable for many developers.
"People ask why developers are building offices rather than apartments, it's because you can make profits with offices and you make almost nothing with apartments," he said.
"If I'm building apartments in the centre of town, you need car parking. (Some) need to be dual-aspect and the size of the units is still too big."
[embed id="embed_2"]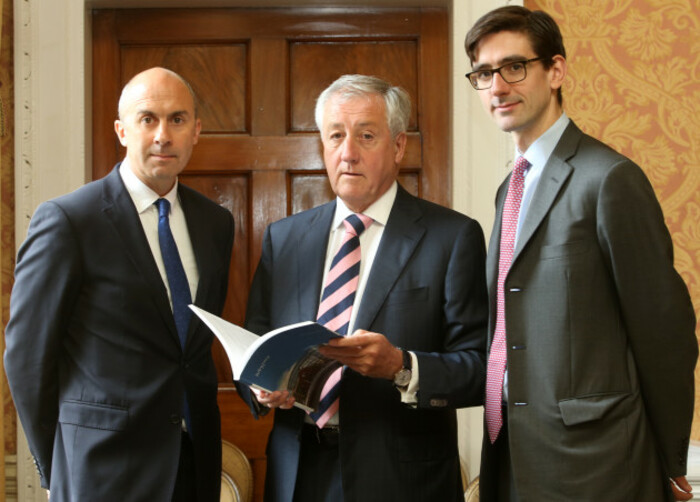 Source: Sam Boal/RollingNews.ie
Building guidelines
Nevertheless, Nowlan said that, in his opinion, the government is at least making a genuine effort to address the issue.
"The new minister (Eoghan Murphy) is a good guy. He gets it and gets the problems, he is making changes. I'm not beating up the government, but I am concerned and am encouraging new government guidelines," he said.
A recent study found that medium-rise apartments needed to be sold for about €470,000 to be worthwhile to develop in Dublin city.
Nowlan, for his part, rejected any suggestion that builders could be over-stating the cost of construction in order to get planning rules relaxed.
"That's rubbish. If people could make the projects, they would be doing the projects right now," he said.
According to Nowlan, there should be separate building guidelines for build-to-rent apartments and for apartments that are built to be sold.
"They are two different products. One you want to live in long-term so it's probably bigger, you want your car park, etcetera," he said.
He added: "The quid quo pro is that if you build rental apartments then they have to stay as rental apartments.
"We need to put in place a set of codes that are fit for purpose and can where people can make profits. We need more one beds, smaller units and no car parking."
Sign up to our newsletter to receive a regular digest of Fora's top articles delivered to your inbox.