KamaGames sought $25m with a crypto sale. Instead it spent hours giving customer support
The Dublin-based gaming firm ran a token sale last year – here's what went wrong.
DUBLIN-BASED GAMING FIRM KamaGames abandoned its venture into cryptocurrency after finding the process was too complex and confusing for many users.
Originally founded in Russia, KamaGames, which boasts a $500 million valuation, relocated to Dublin in 2012 and develops casino-style online games.
The company launched a token sale late last year to sell its own dedicated cryptocurrency for users to purchase gaming features, receive rewards and in some cases, the user's Kama token would become more valuable within its ecosystem.
It had its eyes on generating around $25 million as revenue from the crypto play as well as creating a new way of retaining and attracting gamers.
Ultimately the token sale didn't pan out as hoped.
Speaking to Fora, chief executive Andrey Kuznetsov said that around 33,000 "participants" took part in the sale but he did not say how many token purchases were actually completed.
"The tokens we actually sold, it was a very small number. It will be included in our revenue which we are planning to publish early next month."
He said that there were a number of factors that led to the sale coming up short, from the complexity of buying tokens to the messaging around what the token would actually do.
Complexity
KamaGames was keen at the time to refrain from calling its sale an initial coin offering, or ICO, to avoid associating itself with the fundraising model.
In an ICO, a user buys a dedicated cryptocurrency created by a project or company that can be used for its services and exchanged later on for a possible return. That transaction is often carried out using an established cryptocurrency like ethereum.
The method has been fraught with regulatory and legal uncertainty, particularly in the US where watchdogs have come down hard on some ICOs for selling unregistered securities or in some cases being outright frauds.
Kuznetsov told Fora that while KamaGames' token sale borrowed some cues from ICOs, it was crafted in such a way to avoid any legal headaches and was an experiment in using new tech and possibly opening up new revenue streams.
"We were trying to attract new players outside of our conventional user acquisition channels," Kuznetsov explained.
Crucially, Kama's tokens could only be used within its own game ecosystem and represented no external value. They could not be traded on exchanges, like other crypto tokens, and didn't represent any sort of ownership stake.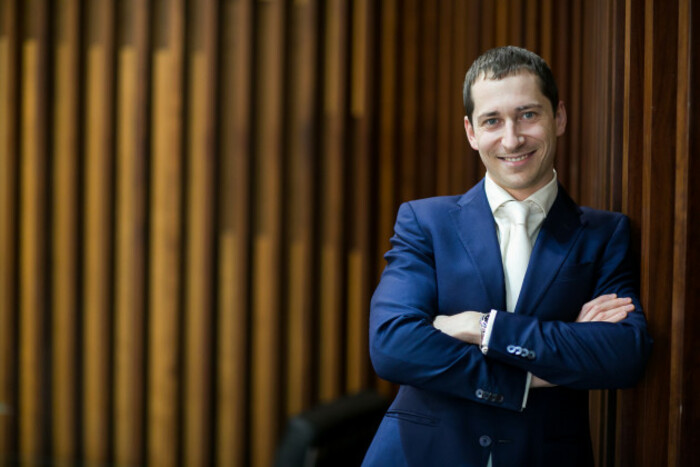 Source: KamaGames
KamaGames was spurred to try the experiment after receiving queries from users about cryptocurrency payments but when put into practice, the reality turned out much different.
"What we learned was the demand was very, very small, really a miserable number of token buyers paid in crypto," Kuznetsov said.
He acknowledged that crypto's down market – where values have plummeted since the heady days of 2017 – contributed somewhat to the failed experiment but more so the biggest hurdle was the complicated nature of cryptocurrency.
"It's super complicated for people that are not engaged in cryptocurrencies yet," he said.
To stay on the right side of the law, the token sale required customers to go through authentication checks – something that's becoming a standard in the industry.
That jarred with the existing flow people were used to, Kuznetsov said, where people could sign up and play games with traditional payments with "two clicks on an iPhone".
"Here we asked them: guys, no hold on a second. You need to go and pass the KYC (know-your-customer) provider with all your documents, then you need to create a (cryptocurrency) wallet, then you need to buy some ethereum to actually transfer the tokens from one wallet to us."
Kuznetsov said that the conversion rate of people signing up to actually buying tokens was less than 1%.
"Our support team spent hours and hours with a single person … to help them create a wallet then to link it to the account," he said.
This echoes criticisms of media startup Civil, which tried to raise funds in a token sale last year but ultimately failed for a number of reasons including the complicated transaction process.
Those that ended up holding Kama tokens will still be able to use them for Kama's services.
Token structure
Kuznetsov added that despite its best efforts, KamaGames struggled to shake off its association with the wider ICO space.
[embed id="embed_3"]
"When we started our token sale we were yelling everywhere, we were writing, we were saying on interviews and conferences, 'Guys we are not doing an ICO, we are not looking for investors, we are not going to go to crypto exchanges,'" said.
He said that upon looking at the analytics of its site, which included details of how the token was structured, very few people read the terms.
"We spent months to prepare all the materials, to write a big white paper to explain everything there to make it legally compliant and nobody read it so it was a bit disappointing for us," he said.
He recalled seeing posts on social channels where users were asking how they can sell their tokens on exchanges.
"They do not know what they are buying and we had (some) people that were literally spending like €500," he said. "Why would you pay €500 to something you don't know anything about?"
Kuznetsov said the experiment was still a good way to take the pulse of this new technology.
KamaGames won't be racing into cryptocurrencies again any time soon, he said, but if it ever did look at the technology again, it would take a very different approach.
"I think that the era of token sales and ICOs has passed. The success rate of the average ICO was a little bit higher than zero so we will see 99% of tokens disappear."
Get our NEW Daily Briefing with the morning's most important headlines for innovative Irish businesses.