Jameson sales are booming - but its boss has hosed down talk of a new distillery
The Irish whiskey brand achieved double-digit growth last year.
IRISH WHISKEY BRAND Jameson recorded double-digit sales growth last year, but its boss has hosed down reports it will soon build a new distillery to cope with the increased demand.
In its full-year results, Irish Distillers – the firm behind the famous whiskey – said that sales of Jameson increased by 12% in volume last year, with 7.3 million cases sold globally.
The US, South Africa and Russia continue to be its largest markets, followed by Ireland and the UK.
Conor McQuaid, who was appointed as chief executive of Irish Distillers earlier this year, said that there was a "strong performance" across the group's portfolio, with Irish whiskey remaining "the fastest-growing premium spirit in the world".
Yesterday the Irish Independent reported that Irish Distillers is planning to open a "major new distillery" outside its Midleton base to cope with the increasing global demand for the spirit.
It would be the company's first new site in decades, with Waterford and Youghal in Cork both cited as possible locations.
However, speaking on Newstalk's Breakfast Business this morning, McQuaid said that the report was "somewhat premature" and that "there's no definitive plan at this point in time".
He added that the company has already invested around €250 million into increasing capacity in Ireland since 2012.
"I think every distillery needs to be future focused … we've got growing consumer demand and that's a great problem to have," he said.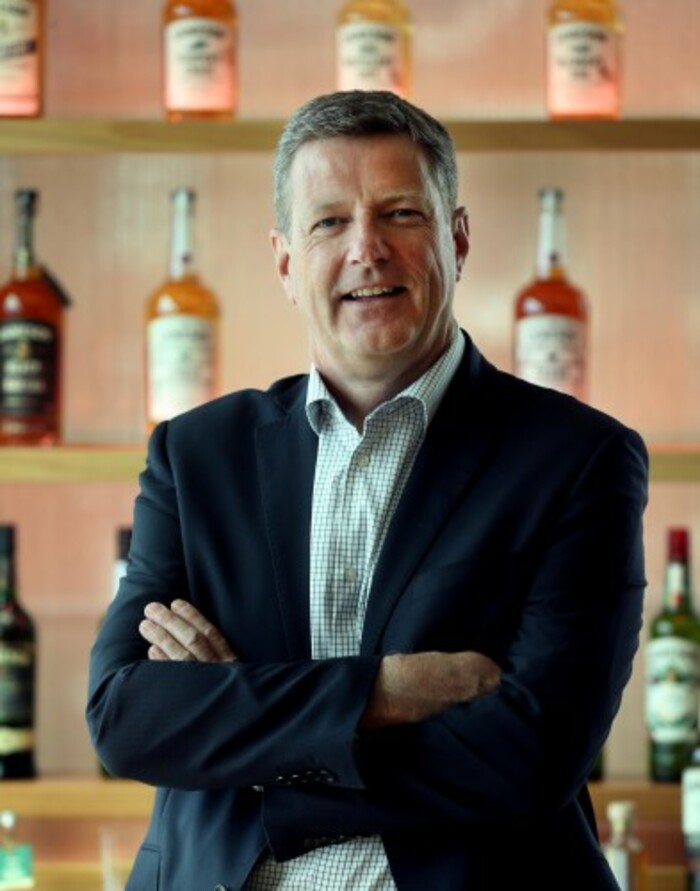 Spirits growth
Jameson remains the most popular whiskey brand in the country. In its annual results, Irish Distillers said that sales of Jameson were up by 9% in Ireland last year.
The company added that the growth of whiskey here is "in part due to increased interest in Irish whiskey tourism".
Jameson operates a tourist attraction at its distillery in Midleton, Co Cork, as well as the new Jameson Distillery Bow Street experience in Dublin. The two venues hosted more than 475,000 visitors last year.
Overall, the number of visitors to all Irish whiskey distilleries grew to 814,000 in 2017 – up 11% compared to 2016′s tally. There is currently a total of 18 distilleries in the country, with plans to have more than 30 in operation by 2020.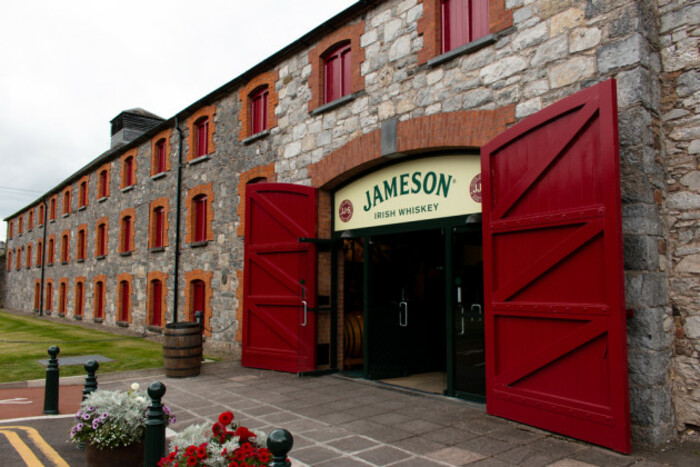 Source: Shutterstock/D. Ribeiro
Irish Distiller's parent company Pernod Ricard, which acquired the Jameson maker in 1988, reported organic sales growth of 6% last year, with total sales increasing to €8.98 billion and profit rising to €1.5 billion.
This growth was driven by Jameson as well as Martell Cognac. The firm's other drinks brands include Absolut vodka, Havana rum and Beefeater gin.
Sign up to our newsletter to receive a regular digest of Fora's top articles delivered to your inbox.