'My staff are excellent, I want to do my very best for them' - Damon Crowe of Red Torch Ginger
As Ireland deals with the fallout of Covid-19, we talk to businesses about how they are coping.
We want to know about how your business is dealing with the outbreak. Drop us a line at news@fora.ie 
DAMON CROWE ESTIMATED his businesses will lose between €300,000 and €500,000 in turnover in the coming weeks. 
He decided to close his restaurants and associated business on Tuesday to safeguard his employees.
"You can't have staff at risk. Some of my staff would have asthma or other underlying issues and I didn't want to put them in danger," he said. 
Crowe runs Red Torch Ginger on Andrew Street in Dublin and Main Street Maynooth, along with a takeaway service Kanoodle and manufacturing unit in Baldoyle. Across the various operations, he employs 80 people. Kanoodle has two franchises in Dundrum Town Centre and Drogheda. 
His businesses first felt an impact from the virus when Covid-19 reached Italy. At that point, there was a drop off in tourism and corporations began to cancel bookings, which impacted the entire hospitality sector.
Since then the industry's situation has only worsened – customers dropped off once people started to work from home. 
Some businesses are trying to think outside the box – with online ordering company Flipdish offering restaurants a free webinar to bring their operations online. 
Crowe said his firm intends to weather the storm, but it will be "the nail in the coffin for so many". Irish restaurants run on tight margins and many wouldn't have enough hedging in place to survive an impact quite like this.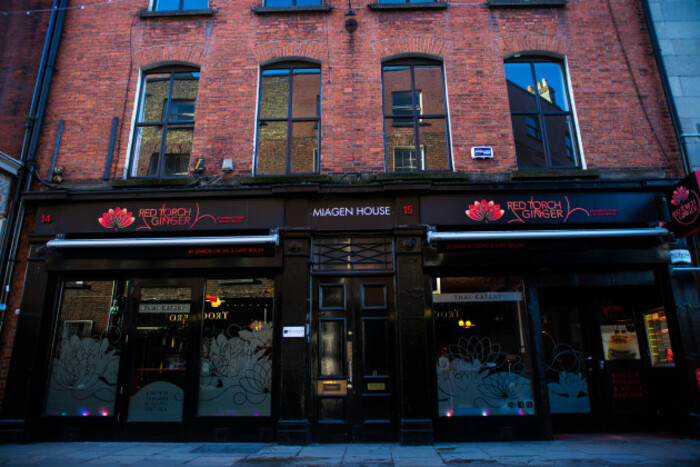 Crowe intends to continue paying his 80 member staff. "My staff are excellent, I value them hugely and I want to do my very best for them throughout the crisis."
"It's 80 people who have to pay rent or mortgages. I am trying to keep staff paid and I'm trying to work out a plan of topping up their wages with the government payments," he said. 
Nevertheless he – like many others in his position – need help. "With rent and rates we are under pressure," he told Fora.
"There should be some period of grace allowed where no money is taken from SMEs," Crowe said. "These are gaps where we have no income."
For now he has put plans to open a fourth restaurant on hold, but is confident it will happen in the future. 
"I still think we will get through this and if we get back to some sort of normality we will start to regrow – I see myself in the future expanding my businesses and creating further employment."
 Get our Daily Briefing with the morning's most important headlines for innovative Irish businesses.