'We're protecting jobs. We are fighting'
As Ireland faces the economic reality of coronavirus, the hospitality sector is feeling the impact.
JOHNNIE FOX'S PUB relies on international tourism and corporate bookings for business and its management is worried about the impact of cancellations. 
The Irish mainstay, based in Glencullen in the Dublin mountains, has had 'significant cancellations' since the onset of Covid-19 but in particular in the last week. Sinead Keane, sales manager, told Fora there is a lot of uncertainty over what will happen next.
"Most of the cancellations are coming from our international customers. We have tours cancelling as far out as September," she told Fora when we phoned on Thursday morning. "We have also noticed that the corporate (customers) have been very quick to move and cancel as well".
"We're protecting jobs, we are fighting," Keane said.
The business employs over 104 people to operate its bar, restaurant and events space and has had cancellations equivalent to more than 1000 bums on seats. It is just one company in an entire industry that has felt an immediate impact from the virus.
Last week, the Restaurants Association of Ireland said restaurants and hotels were facing up to 80% corporate cancellations, while the Licensed Vintners Association (LVA) has said they are 'gravely concerned' over the impact of the virus.
Speaking to Fora on Thursday Donall O' Keeffe, LVA chief executive, said, "the impact has really accelerated this week and we are seeing a ramp-up in the number of cancellations our members are receiving."
"We've lost two major events in Dublin in the space of a week – the Ireland v Italy rugby game last week and the St Patrick's Day parade," he said. "The Day parade is a huge event for the entire city and the wider hospitality sector."
"It goes without saying that the health of our members, staff and customers is paramount and comes first. We will fully abide by the guidelines issued by the government and respect the decisions they have to take," he added.
For some in the industry, the future is uncertain and only time will tell. For others, their businesses run on tight margins and difficult decisions will soon need to be made. 
In a statement on their Facebook page Copper Face Jacks said, "following advice from the Irish government in relation to cancellation of public gatherings of more than 100 people or more, we believe it is in the best interests of our valued customers and staff that we close until March 29th." Rearden's Irish Pub in Cork city also chose to close.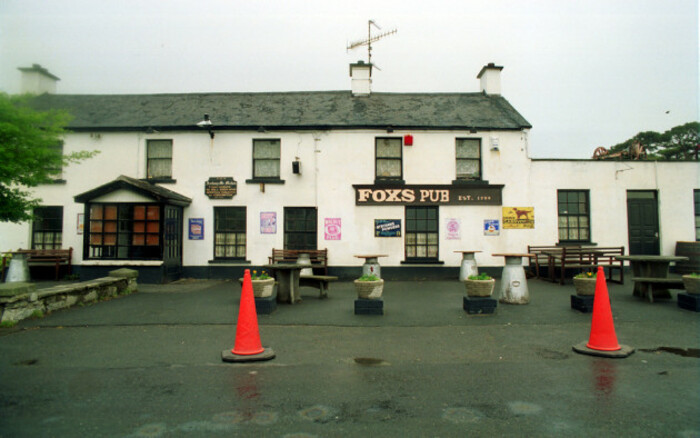 Next steps
Johnnie Fox's said it will continue to react to the evolving situation. Keane said the business was quick off the mark three weeks ago – around the same time Italy began to see a surge in its number of cases – and set up a task force to assess information and put new protocols in place.
"We've been having daily sit-downs and gatherings with our staff. Tonight they will come in an hour early and we will have another briefing and get them up to speed on anything that's changed this week to provide a safe environment and working environment for the foreseeable future," she said.
"It's a big machine, it really is," Keane said, explaining that eight servers would work a shift in the events space alone – which would be booked out on four or five nights a week this time of the year and up to seven nights during the tourist season.
Regarding health precautions, she said the company has put 15 hand sanitiser stations in place and changed the way it has handled money. "Any customer contact management has changed," Keane said. 
Brid Carter, the market manager of Honest2Goodness, is taking every day as it comes too. She told Fora the market will be going ahead in Glasnevin on Saturday morning – with all the regular food producers scheduled to attend. 
"The last few Saturdays have been busy but with tomorrow we don't know whether there will be one extreme of panic buying or whether people will actually come to the market," she said. 
At the moment she is trying to figure out "exactly how to manage the restriction on the number of people that can be in the space." Carter said there will be a queuing system with around 70 people allowed in at a time because the number of producers present will amount to 30. 
The company also runs a food market on a Thursday evening where customers can buy food and eat it there. She said that Thursday night this week had a good turn out.
"It was a medium busy turnout – it would be quite good for March. We are normally busier in the summer," Carter said – emphasising that the market had implemented more protocols around distancing of tables and hygiene.
"We have quite a lot of room anyway so we separate out the tables with a lot of space," Carter said. "We're doing all the usual things of being extra vigilant with cleaning down surfaces and making sure everything is clean as can be." 
She explained that the company also sells wine into restaurants and independent wine shops in Dublin and has seen a decline.
"We are already seeing an impact on that side of the business," she explained. "Not so much with the independent wine shops because people are still buying but on the restaurant side we anticipate there will be a significant impact."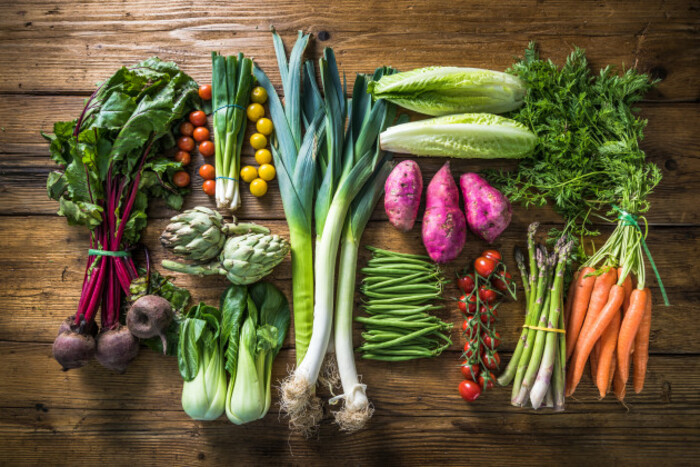 Source: Shutterstock/marcin jucha
Asking for support 
Smaller fine dining restaurants say they have already felt the impact of cancellations. One Pico, the Molesworth Place sister restaurant of Michelin-starred eatery The Greenhouse on Dawson Street in Dublin, took to Twitter during the week asking for support after four large tables of 85 people cancelled in one night. 
Speaking to Fora earlier in the week Brian Lee, owner of Chopped, said that small to medium enterprises needed government support. 
Talking about the potential closure of schools – which has since become a reality – he said the company will be short-staffed and customer numbers will drop. 
"We will be limited on customers and overheads still need to be paid – rent needs to be paid, employees need to be paid. It would be nice to see the government supply a fund for SMEs," he said.
"There's a fund there for Brexit, could we use that?" he asked. "We need to help SMEs out."
Get our Daily Briefing with the morning's most important headlines for innovative Irish businesses.