Why Irish distillers are sure the world is yet to hit 'peak gin'
The local industry hopes to treble sales by 2022 – despite the already crowded market.
IRISH GIN MAKERS insist the drink hasn't yet reached its peak and that there's plenty of scope for the category to grow – as long as distillers get their stories straight.
The Irish Spirits Association this week set out a plan to treble gin sales to 400,000 cases by 2022.
Last year, some 130,000, nine-litre cases of the drink were exported from Ireland and the industry is keen to gain a stronger foothold in the UK, Spain, Germany and North America.
Brian Fagan, co-founder of Wicklow-based Glendalough Distillery, says the Irish knack for spinning a good yarn will help local producers cut through the noise in what is already a busy global market.
In the UK alone, total gin sales surpassed the billion-euro mark in 2016.
"When we started in the UK three or four years ago, our distributor said the gin revolution had been going on for 10 years and London had hit peak gin," Fagan says.
But last year, about 15% of Glendalough's overall gin produce – roughly 2,500 cases – was sold in Britain. Fagan says the company was able to survive in the home of gin by putting storytelling at the heart of its marketing strategy.
Glendalough Distillery, which was founded in 2011, started producing gin in 2013 as a means of getting to market early while the outfit waited for its whiskey to mature – a process that takes at least three years.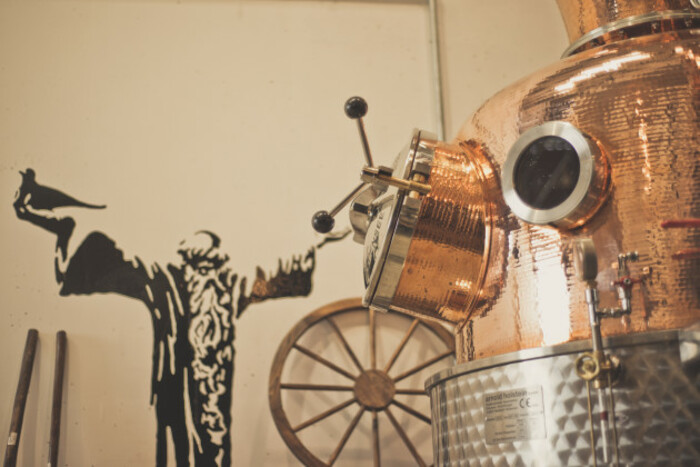 At first the company sold seasonal gins, working with forager Geraldine Kavanagh to find interesting botanicals, berries and fruit in Wicklow to flavour one-off, small batches of the spirit.
By the end of 2016, it started producing a year-round 'wild botanical gin' and played up Wicklow's nickname as 'the garden of Ireland' to sell the brand overseas. It shifted about 15,000 cases of gin last year and has the capacity to produce 10,000 more each year.
"Having that story does cut through the fact that there's lots of noise in the category. Certainly for us, there's a unique story," Fagan says.
Gold standard
Similar to whiskey, producers say the Irish take on gin should be pitched as a premium product.
To help boost the drink's profile in export markets, the Irish Spirits Association has suggested establishing a gold standard for the spirit with the Department of Agriculture, Food and the Marine and the National Standards Authority.
Fagan says establishing a quality mark for Irish gin is critical for the drink to become a smash hit overseas in line with the recent success of local whiskeys - which need to be matured for at least three years to be branded as the genuine product.
"We've got six employees on the ground in the US. I know when they go into a liquor store or a bar they've never been in before and ask, 'Can I talk to you about Irish whiskey?', there's a perception as to what that means in terms of quality. It stands for something in its own right.
"If you go in and talk about gin, it's a very broad category and it's very difficult to stand apart. It has huge variances in quality and where it's from."
"If you can associate certain premium features, it just makes the whole conversation (with distributors) so much easier."
Whiskey distiller Michael Scully is a relatively new entrant in the market. He founded Clonakilty Distillery in 2016 and this week rolled out Minke Irish Gin, named after the minke whales that have been spotted in west Cork.
While the startup plans to be "very much a whiskey distillery", Scully expects gin to play a big part in the business once production is up to full speed.
Similar to Glendalough Distillery, the Clonakilty outfit is infusing its drink with locally sourced botanicals and plans to entice drinkers through stories.
"Ireland has a fabulous reputation for all sorts of food and drink products … People like the story when it comes to their drinks."
Source: Clonakilty Distillery
Excise
Scully, who has a background in farming, says there are similarities between the gin industry and Irish cheese back in the early 1980s, when the Irish Farmhouse Cheesemakers Association was set up with a handful of producers.
"Nobody thought the cheese industry would grow to what it is today where it's internationally recognised," he says.
"Gin is a very young, enthusiastic industry. People in it have a real passion for their product. By coming together and forming an organisation, it will help Irish gin."
As well as preparing a growth strategy for the category, the Irish Spirits Association has committed to lobbying the government on behalf of gin producers. Unsurprisingly, a reduction in excise duty on spirits is top of the agenda.
Glendalough's Fagan – whose Five Lamps brewery was acquired by Bulmers-maker C&C Group – says an increased excise relief for small craft beer makers introduced in Budget 2015 was "mission critical to the industry being able to survive".
"I think it has gone a long way to fostering the development in craft brewing. I really believe without it, you wouldn't see the diversity of locally produced beers," he says, adding that a similar measure should be extended to distilleries.
"There's a big gap between mainstream spirits, big brands and there tends to be quite a jump up into the smaller, craft-produced guys.
"I have no doubt some sort of excise rebate would just allow you to invest more in production and invest more in employment and marketing."
Sign up to our newsletter to receive a regular digest of Fora's top articles delivered to your inbox.