'More than business as usual': Undeterred by Brexit, Ireland's fintech set is going big in the UK
A messy divorce from Europe aside, Britain remains a key market for financial technology startups.
COLM LYON, THE chief executive of Dublin payments firm Fire, has made no secret of the company's dedication to the UK market.
The UK accounts for about 60-70% of Fire's business, he said, and the company operates much of its sales and marketing from its London office.
Much has been made of the steps that financial services companies had to make to keep access to the European market but firms have needed to take similar steps in the reverse direction too.
As the clock was ticking down on Brexit, Fire obtained an electronic money licence in the UK last year to ensure continued operations. Meanwhile, it holds approval in Ireland that is passported across the EU.
Now that Brexit has finally happened, Lyon said that Fire is well-positioned to operate in the UK and Europe as a "dual regulated entity".
However, the graft wasn't easy: "All in all, it's a lot of work and I think we're all glad that 2019 is behind us".
There were multiple elements to shoring up the UK business, from getting the relevant licensing to ensuring the books were in order.
"The licence is one thing but then you actually have to change all your systems and technology," Lyon said.
"You have to maintain in effect two separate books. We can't have our UK customers' money commingling with that of our EU customers anymore, they have to be completely separate."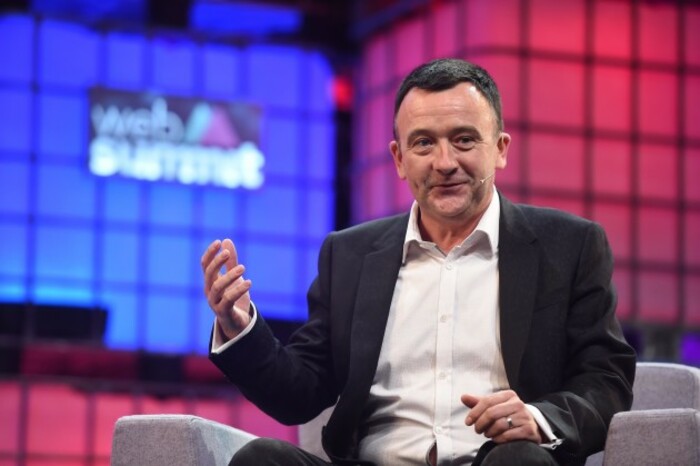 Source: SPORTSFILE
Further, there's a recruitment hurdle as the company needed the right people on the ground to steward these changes into being.
"It's not for the light-hearted," Lyon said on the whole process.
Strategies
Donegal data analytics startup Cerebreon, which develops software for insolvency firms, made a similar bet on the UK in the face of the uncertainty.
Chief executive Gillian Doyle said that the market has a glut of these insolvency firms to target with its product and it was something that couldn't be ignored. It has since opened an office in Birmingham and Doyle spends much of her time in London.
"The type of insolvency firms that we target are high volume consumer insolvency firms," she said. "They would deal with any sort of debt arrangement for consumers and they would typically be seeing more than 500 new cases a month."
Cerebreon wouldn't have been able to establish as solid a flow of clients in Ireland, she explained, but proving the business in the UK provides a solid base to bring to other countries.
"From our own sales generation and leads, we're looking at the Irish market through one of the main banks there and also the Finnish market through an early stage engagement that we have."
Cerebreon had some technical points to consider when devising its strategy in post-Brexit Britain.
"Our servers are in Dublin, our back-up is in the UK so if the regulation changes that the data needs to sit and reside in the UK that's not a problem for us. We've built that into our business continuity and disaster recovery plan," she said.
The company's biggest risk, Doyle told Fora, is in currency exposure – its revenue is in sterling while its costs are in euro – which can jolt at any time in the face of market uncertainty.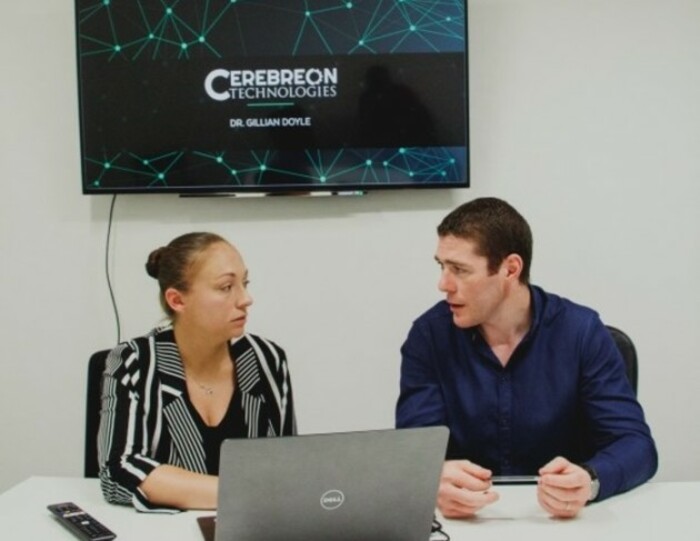 Source: Cerebreon
For Trezeo, it knew what it was getting itself into when it set up in a mere month after the EU referendum in 2016.
Trezeo is an 'income smoothing' fintech company that effectively gives loans to gig economy workers, providing them with a steady income flow when gigs might dip. The money is repaid when work picks up.
The UK market is by far the biggest for gig workers in Europe, Garrett Cassidy, its chief executive, said.
With Brexit going on in the background, he decided to focus the company solely on the UK. If circumstances had been different, Trezeo may have launched in a European country at the same time under the same effort.
"We looked at the UK market and decided it's a big enough market for us to build the business and scale it and get to a point of later-stage funding before we have to try and deal with a second market," Cassidy remarked.
In 2020, the UK will remain Trezeo's focus, he said. Then maybe come 2021, it will re-examine the EU options but, much like Fire, that will require a dual strategy around licensing and putting staff in place.
Dual opportunities
The past four years have been defined by uncertainty and while the UK has officially left the European Union that uncertainty remains.
An EU-UK trade deal and an agreement between the sides on data transfers and data protection will have wide-ranging effects on all businesses.
Fire's Lyon added that this presents an opportunity at the same time. The structure the company has in place now means that it's "more than business as usual" in taking on the UK and Europe concurrently.
"We're one of a small number of firms that are dual-regulated. In a way, we now see ourselves looking at opportunities which we can fulfil because we are regulated in both jurisdictions," he said.
"I don't see it all as back office (tasks), I see it as opening up opportunities now that there will be two separate jurisdictions in place."
Get our Daily Briefing with the morning's most important headlines for innovative Irish businesses.