A Dublin startup wants to help taxi drivers and freelancers get steady pay cheques
As part of our weekly Startup Spotlight series, we profile Trezeo.
LEAVING HIS CAREER in banking for a startup was a refreshing change of pace, according to former finance executive Garrett Cassidy.
He's out of the sector nearly five years now after long stints with some major names in the industry, including Bank of Ireland, Ulster Bank and Goldman Sachs.
Cassidy says the optimism in the startup scene was eye-opening to him when he first made the move.
"I've been involved in every crisis through the crises. I was well and truly burnt out and took about four months off after I left my last job in banking," he tells Fora.
"Coming out of the corporate world, the vibrancy of the startup scene in Dublin was the biggest surprise. I was in a bank where the crisis had been going on forever and there was nothing but bad news everywhere."
Cassidy initially worked with US peer-to-peer payments firm Circle, a hotly-tipped and well-funded startup.
He led the fintech firm's European division for a year before focusing solely on consultancy work with other fledgling firms. In 2016, he decided to launch his own business.
Cassidy says his company was always going to be in the fintech space, but he has gone through a few different ideas before settling on Trezeo.
"We were interested in solving problems for small businesses, and that has changed to a focus on freelancers and workers in the gig economy.
"We started out looking to create a better digital banking product for these customers, but when we talked to them we realised it wasn't their biggest challenge – income stability came up as a much more fundamental challenge."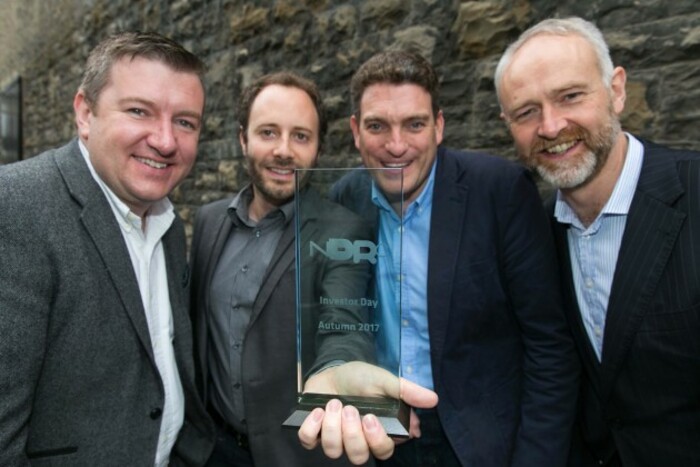 Source: SON Photographic
What Cassidy and his co-founder, Flavian Charlon, eventually settled on creating was a fintech startup that could provide self-employed workers like delivery drivers, cab owners and freelancers with income stability by giving them regular pay cheques.
"When we dug under it directly with potential customers and looked at industry research, one of the key challenges coming out was uncertain and invariable income.
"They don't have a pay cheque, they don't have a fixed employer who pays them a salary every week or month."
Cassidy adds that many financial institutions don't know how to deal with these workers when it comes to conventional products like home loans.
"That means self-employed workers end up with difficulty getting the financial products they need to survive up to the extreme of not being able to get a mortgage – it's virtually impossible to get a mortgage if you're self-employed."
How it works
The problem that Trezeo hopes to help solve is one the UK is taking very seriously at the moment.
The UK government has run hackathon events to encourage companies to find solutions to the issues that the increasing numbers of self-employed workers have in getting access to financial products such as pensions, which have a very low take-up rate among the contingent.
"From a longer-term picture, projections are that 40% to 50% of the workforce will be working independently," says Cassidy. "If they don't have pensions, insurance, can't get loans or mortgages, we're all in trouble.
"That's why the UK government is worried. Right now less than 20% of the self-employed are saving for retirement versus over 70% of employees and if this doesn't improve there is only one place to fall back to and that's the state pension."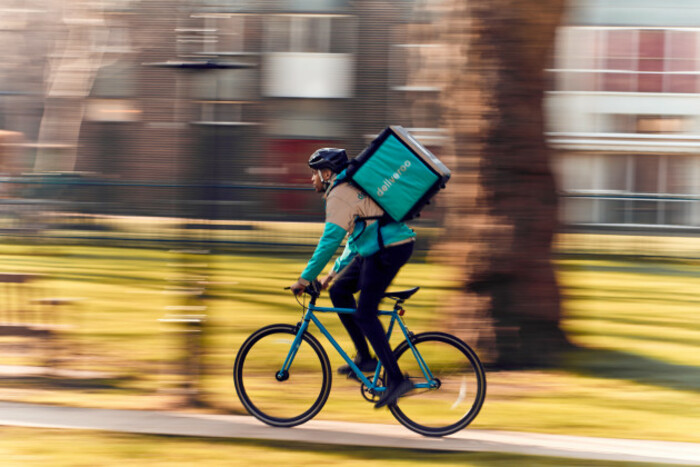 Source: Deliveroo
Cassidy says Trezeo, which can be hooked up to a user's bank account, should help workers understand the dynamics of their income and manage their earnings.
"The classic example is a cab or Uber driver earning an average of £500 a week, but clearly they don't earn that every week. Trezeo enables them to get a cheque in their account each week.
"Basically the core of our product is a smart business account where we access their bank account, they pay into their Trezeo account and get a pay cheque back into their main bank account. We're not trying to replace their main bank account."
Cassidy adds that the amount paid into the account is based on what the user normally earns, but if they have a busy week the excess funds get held in the account for lower-income weeks in the future.
Future
So far, the founders have mainly bankrolled the four-person startup to get it off the ground. It also secured €30,000 in follow-on funding from the NDRC after it won the accelerator's investor day pitch competition last year.
[embed id="embed_2"]
Cassidy says he is now actively raising seed investment, in the region of €1.8 million, with some private investors already committed to the funding round.
While trying to source more funding, Trezeo is also running an invite-only pilot in the UK ahead of a full launch.
Cassidy says the company decided to go after the UK market instead of Ireland because of the size of the opportunity there, as well as the regulatory hurdles it needed to overcome for each territory.
"There are more licensed cab drivers in the UK than there are self-employed people in Ireland. Also the business has a very big regulatory overhead, so we would have to do the same amount of work to launch in Ireland as we would in the UK."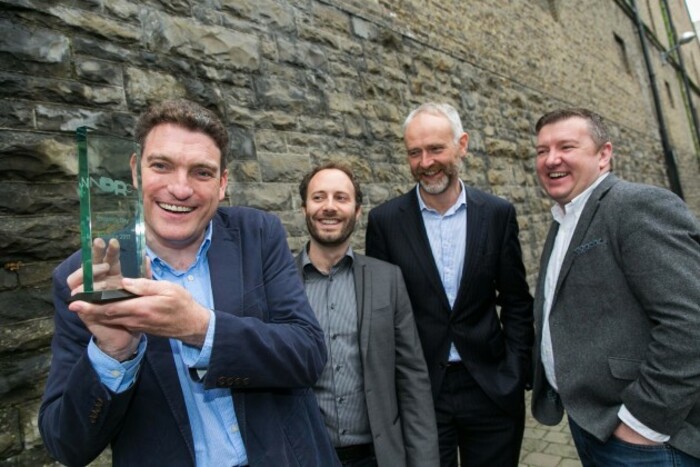 Source: SON Photographic
The fully fledged service will be subscription-based, according to Cassidy, with users paying a weekly fee that is equivalent to 1% of their income.
But ahead of the full launch, Cassidy also wants to secure the all-clear to add one more feature to the service.
He says the startup is in the middle of applying for a licence that would allow it to add a lending function to its product in the UK.
"If a person is at the bottom of a pay cycle, maybe they're on holidays, we would be able to give them top-up loans, very much like an overdraft.
"We're still working through our regulatory approval for lending with the Financial Conduct Authority. Hopefully we'll get our licence in the next month or two so we can roll out the full service."
Note: A quote in this piece has been updated to include further figures about pension uptake in the UK.
Sign up to our newsletter to receive a regular digest of Fora's top articles delivered to your inbox.