In the face of Brexit, Donegal fintech startup Cerebreon remains bullish on the UK
As part of our weekly Startup Spotlight series, we profile the Ardara-based company.
GILLIAN DOYLE ISN'T taking any chances when it comes to securing her business on the other side of the Irish Sea.
Her Donegal-based fintech company Cerebreon, which makes data analytics tools for the insolvency sector, has been laser-focused on the sizeable UK market rather than at home in Ireland.
While the startup will be keeping its development in Ireland, it's setting up an office in the UK – where Doyle will be based to stay close to current and future clients.
She had previously spent much of her career working in Belfast in the insurance and insolvency sectors, eventually landing a role as a senior analyst for a creditor recovery company.
"Basically what they did was manage big debt portfolios for a lot of the UK banks and debt purchasers – we know them as vulture funds in Ireland but they have a nicer name in the UK," Doyle tells Fora.
Here she found a lot of issues with the process – from the handling of massive amounts of paperwork to making sense of all the information.
Parts of her role related to predicting the effective recovery of funds from people who are in debt or bankruptcy proceedings.
"What happens though is most people start it and then within a year or two – usually the arrangements are between six years and 10 years – about half of them fail," Doyle explains.
"At that stage then the creditors haven't got their money and the insolvency firms that are doing all their debt advice haven't got their money and the debtor is back into collections, which is the can't-pay-we'll-take-it-away."
It was there that she and co-founder Ken Doherty found their lightbulb moment in 2016.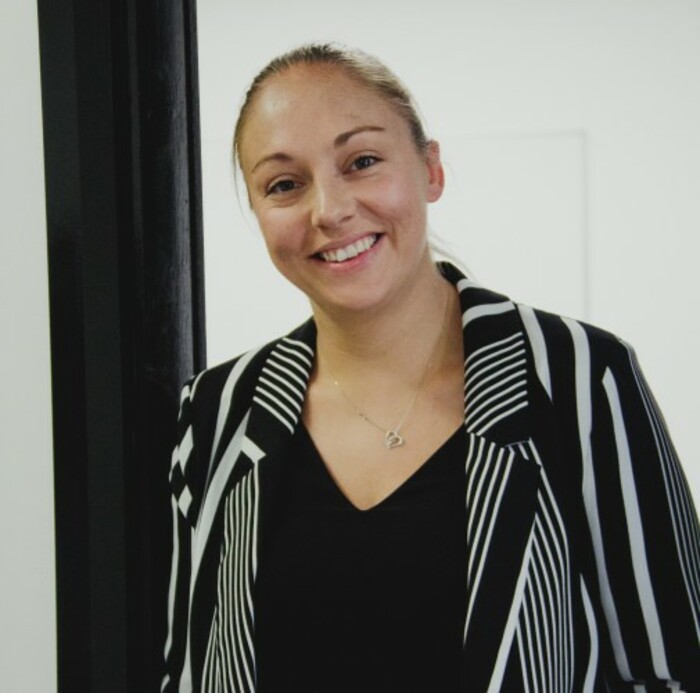 Source: Cerebreon
The duo set about making the processes less cumbersome through predictive analytics as well as reducing the manual labour.
"We used to open anywhere between eight and 10 huge bags of Royal Mail post every day that had to be manually sorted," Doyle says.
Cerebreon's platform has two primary functions. Using image recognition and optical character recognition technology, it retrieves data from paper documents that would otherwise need to be hand sorted.
"Then we have in-house-built machine learning models that validate and correct the data so that you have proper data sources by being able to take every piece of relevant information out of the document," she says.
"We're able to build financial fingerprints for the person who is in debt. Using that information, we are able to predict when are they going to hit very financial tough times in their repayment."
These predictive models allow Cerebreon's clients to identify when they will need to offer payment breaks or changes to repayment arrangements because, according to Doyle, "the minute someone who is insolvent misses the payment, it's exceptionally difficult to get them back on track".
UK market
The first nine months of Cerebreon involved Doyle doing a lot of consultancy work to get the company off the ground and bootstrap the idea. But one thing was clear: the UK was the market to target.
In the UK, it's more common to find dedicated insolvency firms that Cerebreon can sell to, she says. Irish customers aren't a priority for the startup given the regulatory environment here.
"Regulation in Ireland for insolvency involves the courts. When you have that in situ, it's very very difficult for cases to move on," she says.
"As long as you have the courts involved, it's very difficult for us to make a massive impact and I would imagine that customers here would struggle to see the value at the moment when they have such a lengthy process to bring the person who is in debt through."
Given Brexit turmoil, Cerebreon has just set up a company in the UK – with an office to open in Birmingham – in order to be closer to clients, ensure access to the market after the EU divorce and shield itself from currency fluctuations.
"I'm going to move over for the foreseeable future, probably for the next couple of months anyway. We need to be very close to clients because of their size," Doyle says.
She adds that there will be two staff in the UK while the bulk of the team, who chiefly work in research and development, will remain in Ireland.
The company, which is based in the small town of Ardara, currently employs seven, however its headcount is expected to grow to 12 later this year.
"All our R&D is here. Our senior data scientist is here, our senior developer, our image recognition specialist. The Irish will continue to scale this side as well," Doyle says.
Cerebreon has one UK-based client on its books and is introducing two more, but signing up clients takes a long time due to the various checks and balances that need to be followed.
"It's a very slow process because of the security. You can imagine that the person in debt, they're classed as being vulnerable under law because they're in financial situations – so there are huge considerations in and around GDPR and security."
Future moves
Currently, the startup charges clients on a per-case basis – mirroring traditional business models in the industry – but this may come under review.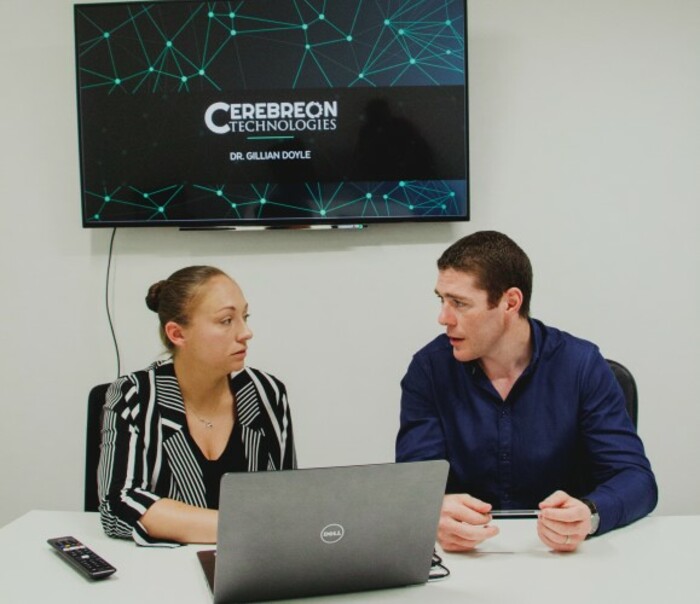 Source: Cerebreon
"Any company will tell you, for the first couple of customers, they'll try different pricing models and then finalise the decision later on as to how they're going to do it."
Reaching a stable monthly recurring revenue is Cerebreon's main aim this year, she says. It has bagged around €835,000 in seed funding to date from investors including Enterprise Ireland and Delta Partners.
Once the startup has a firm grasp on the UK market, it will look further afield.
"The US is always one to look to," she says, adding that mainland Europe is the other obvious target. "At the moment we have a specialist looking into the different markets."
Get our NEW Daily Briefing with the morning's most important headlines for innovative Irish businesses.