'You could be offered €100,000 - it's big money': Pubs reveal drinks firms' exclusive deals
Heineken has already been accused of using its clout to squeeze out rivals.
MAJOR DRINKS COMPANIES are routinely offering pubs incentives worth thousands of euro in an effort to get bars to stock their beers ahead of rivals and smaller, independent producers.
Multiple sources have told Fora that large companies make a range of sweeteners available to publicans such as free kegs of beer or even direct financial assistance.
As previously revealed by Fora, C&C, the company behind Bulmers cider, claims that Heineken abused its market power by striking deals with pubs to push Orchard Thieves.
Richmond Marketing, a firm which handles the Irish distribution of brands such as Miller, Peroni and Kopparberg, has also made similar claims.
Both companies complained to the Competition Authority. The regulator has decided not to launch a full investigation into the complaints, despite the fact that it said it was worried that Heineken's alleged practises "may result in anti-competitive effects".
C&C has pledged further, unspecified, action, while Richmond has said it will take a case to the European Competition Authority.
Something that is not denied is that major drinks firms do deals with pubs – although there remains a question mark over the extent to which these are anti-competitive.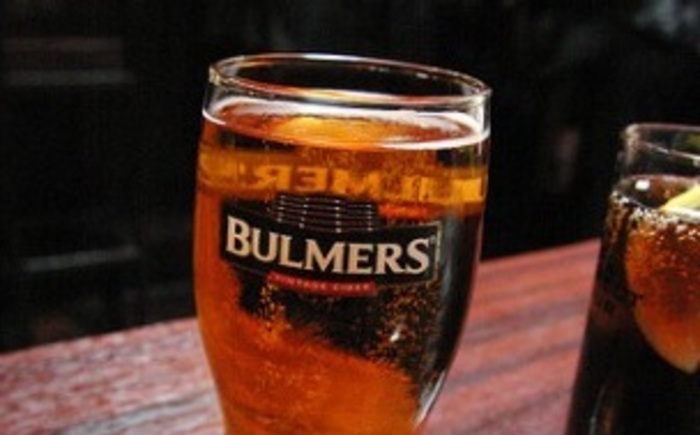 This week Fora spoke to several pub owners to get their perspectives on these exclusive agreements.
Widespread
Multiple sources confirmed that exclusive deals are widespread in the Irish drinks industry. While some suggested that cash may have been used as an incentive in some cases, deals more often consist of offering free stock to bar owners.
For example, a big drinks company could approach a publican and offer kegs with thousands of euro worth of alcohol if they remove a rival from their premises.
Brian O'Callaghan, who is the proprietor of Scoby's bar in Hospital, Co Limerick, said that such deals are "commonplace".
"I was once offered 15 kegs of beer free of charge worth about €5,000 – €6,000 to install one beer and take out another," he said.
"If I've been offered 15 kegs there's nothing to say that the pub next door wouldn't be offered 20. It's not discussed in the industry and every deal tends to be tailor-made. I have no doubt that they would be tempted by the offer."
O'Callaghan said he rejected the offer because "it is down to the customer to dictate what they drink", but he added that he would have no issue with other pub owners accepting such deals.
"I would have sympathy (with different brewers), but would it adversely affect my decision-making? Would I blame publicans? No. Any publican that has come through the crisis of the last 15 years has worked very hard and it is down to their own decision."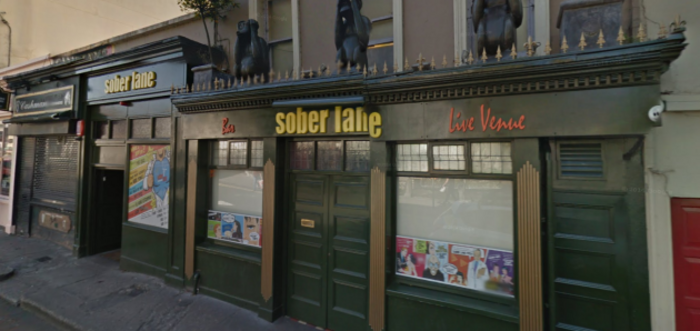 Source: Google Maps
Ernest Cantillon runs the popular Sober Lane pub and Electric Bar in Cork city centre, as well as owning the independent spirits brand Kinsale Gin.
He said that he is "constantly" offered incentives to stock and promote drinks.
"A rep could come in and say he'll give you a free keg if you put his beer in the fridge, (or another company) could come in and give you a cheque, it could be something like €100,000, and you would agree to exclusivity on their products for, say two years. It's big money."
Cantillon added that most big drinks companies would acknowledge that a bar could not entirely stock their products; for example, there is hardly a pub in the country that doesn't have Guinness on tap.
"We would never have went for them because we felt that they would affect our customers offering, but for some guys it was a necessity. It was ramped up during the recession when publicans were on their knees."
Shift
Others expressed similar views to Cantillon: that big companies have become more aggressive following the recession and in reaction to the explosion in craft breweries in Ireland, where the number of small, independent producers has shot up from 15 to over 70 in the last five years.
Some sources said that as craft beers and spirits have become more popular with consumers, larger drinks companies have looked for ways to shore up their dominance.
"With the advent of craft beers there has been a small shift away from standard, well-known beers to craft beers. (The market) is even more competitive now and I can see more offers being made," O'Callaghan says.
"Everyone is looking for their slice of the pie."
[embed id="embed_2"]
As a craft distiller Cantillon has perspective from both sides, however he points out that he expects to come up against it when competing against big companies to get his product into pubs.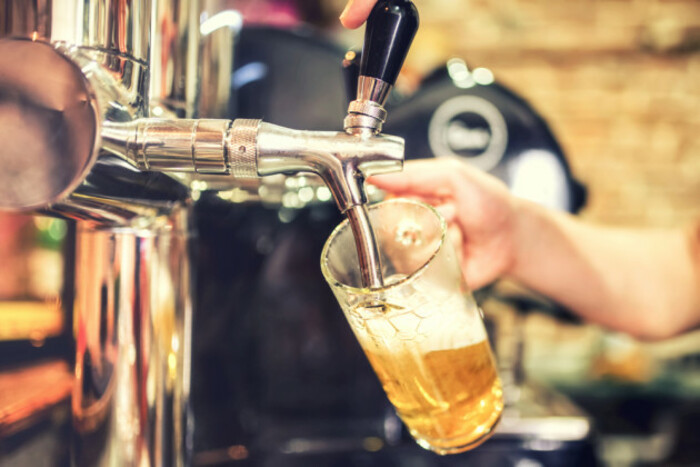 Source: Shutterstock/bogdanhoda
"The big guys aren't doing them any favours, but why would they? I don't see why Gordon's Gin would do us a favour," he said.
"Craft brewers can get locked out for a number of different reasons. If someone comes to us (in Sober Lane) and are distributing themselves, we say, 'Come back when you have a distributor'.
"We would rather deal with a few distributors than 100 different ones. There's a cost to putting things away, doing deliveries, etc."
'Flex the muscles'
Another publican who runs a pub in a large town, who spoke on condition of anonymity, said that his pub has done exclusive deals in the past with large drinks firms.
"There's no question about it, a lot of them do try to flex their muscles and they'll give you a sweet deal," he said.
"(For example), a large drinks company has given us an interest-free loan. We rarely get cash, I haven't got one of those offers in a long time."
He said that some companies can be "very aggressive" and would push for one brand to be removed in favour of their own.
The publican added that one of the deals he has in place would prevent him from removing one particular line of beer in favour of another.
While he said he has some pity for smaller brewers who are looking to get their products in pubs, he contended that such deals are a normal part of the drinks industry.
"It's part and parcel of the trade. I don't think it will ever stop."
Sign up to our newsletter to receive a regular digest of Fora's top articles delivered to your inbox.