The company behind Bulmers claims Heineken abused its power to push Orchard Thieves
Dublin-based C&C is one of Ireland's biggest drinks businesses.
C&C, THE COMPANY behind the Bulmers brand, claims that Heineken abused its market power to gets its rival Orchard Thieves cider brand off the ground.
Another major Irish drinks firm, distributor Richmond Marketing, has made similar claims and has pledged to take a case to the European Competition Authority.
Several parties have complained to the Competition and Consumer Protection Commission (CCPC) about the conduct of Heineken Ireland.
While many drinks firms have exclusive deals with pubs, it has been claimed that the brewing giant used its dominance in the local industry to lock rivals out with these arrangements.
Last week Fora revealed that the CCPC has decided not to launch a full investigation into the complaints, despite the fact that the regulator was worried that Heineken's alleged practises "may result in anti-competitive effects".
It has now emerged that two major players in the drinks industry, C&C and Richmond Marketing, which supplies many popular beer brands, are behind appeals to the competition watchdog.
The CCPC said it had concerns but that the alleged problems didn't relate to a large number of pubs.
In 2015 Heineken entered the cider market in Ireland with the launch of Orchard Thieves. At the time Bulmers was, by far, the country's most popular cider brand, but the competitor product quickly became the number-two product in the category.
Bulmers is made by Dublin-based C&C Group, an Irish Stock Exchange-listed company that is one of the largest drinks producers in the country.
Bulmers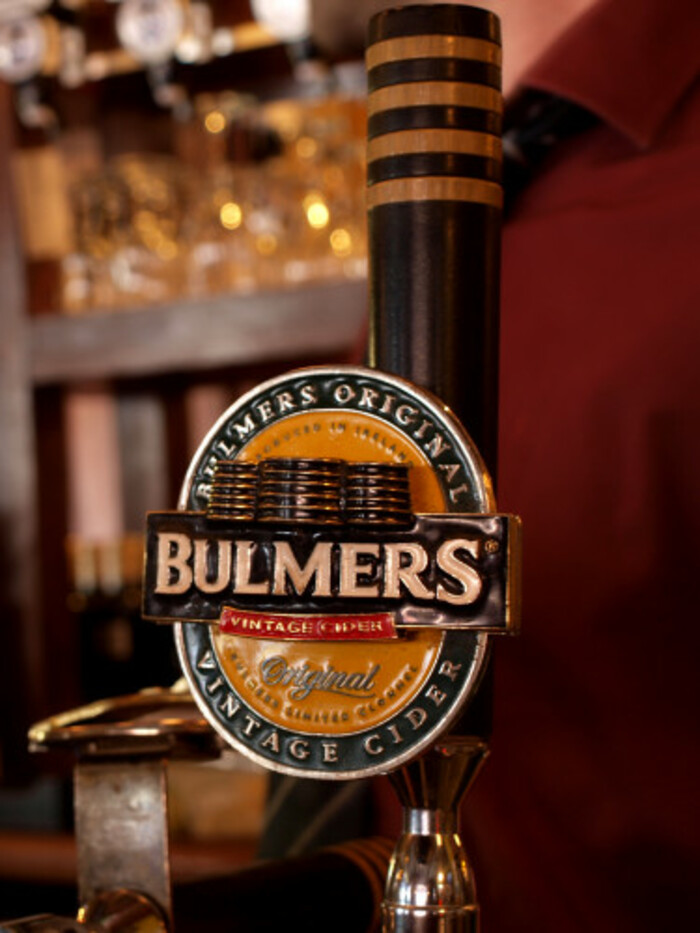 C&C claims that Heineken struck deals with pubs that incentivised them to stock Orchard Thieves and exclude Bulmers. The firm claims it has seen examples of this in numerous venues.
"Heineken's approach is to focus on key opinion-forming accounts with the highest turnover in the main cities and towns as these are the pubs that a brand needs to be in to be established," a C&C spokesman said.
"Heineken focuses on groups as it makes it easier to tie up a large number of pubs quickly and keep its competitors out.
"In the majority of deals at issue, Orchard Thieves becomes the exclusive cider. In virtually every deal, Bulmers is removed from the outlet."
It said that Heineken was the only company in the Republic of Ireland that would be in a position to arrange similar deals with pubs.
Richmond Marketing has made similar complaints about Heineken. The company handles distribution for some of the largest drinks brands sold in Ireland, including Miller, Peroni, Pilsner and Kopparberg.
The company first made a complaint to the CCPC about Heineken in 2013. It said Heineken was providing incentives to outlets not to stock some of the beer it distributes, or to get them to remove Richmond's beer and re-stock them with Heineken products.
Further complaint
The competition regulator found at the time that the number of premises that were actively engaged in an alleged deal to exclude beer supplied by Richmond "appeared to be small".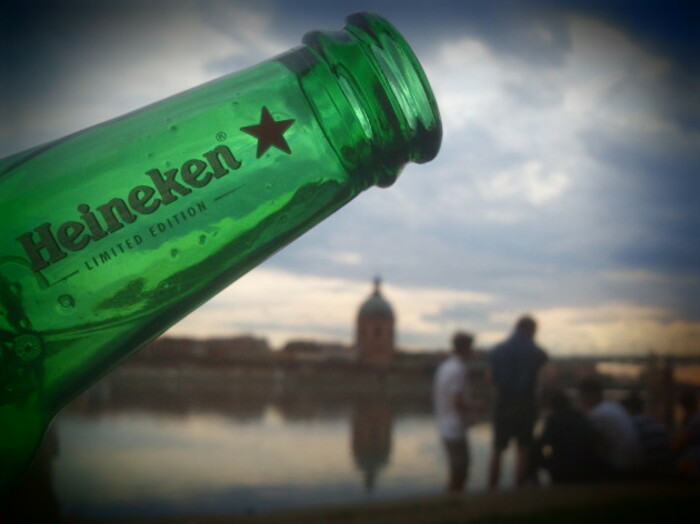 Source: Walter Gustavo/Flickr
As a result of this, it said that Heineken's alleged behaviour would be unlikely to result in "anti-competitive foreclosure".
However, in December 2016 Richmond made another complaint to the CCPC in which it called for the consumer authority to take another look at Heineken's behaviour.
[embed id="embed_2"]
Richmond said that dozens of outlets it used to supply were now being sold to by its rival. The company argued that the number of outlets wasn't as important as the pubs from which it was being excluded.
"The authority's position ignores the fact that a relatively small number of outlets account for disproportionately large volumes of sales," it said.
"The outlets which have been targeted by Heineken … are trend-setting outlets with high turnover which are critical to the success of any new entrant, particularly a premium product."
It claimed that Heineken appeared to be abusing its dominant market position and "has targeted Richmond's best customers".
European Competition Authority
After looking at the issue, the CCPC again found that there wasn't cause to proceed with a formal investigation against Heineken.
While it said that it has "some concerns about the potential impact of some arrangements between Heineken and on-trade outlets …  those concerns do not amount to sufficient grounds to suspect that Heineken is engaging in conduct that breaches the law."
Richmond disagrees with the CCPC's assessment and a spokesman for the company said it planned to take its case to the European Competition Authority. C&C also said it will progress its complaint, although it didn't specify what action was planned.
"We view this ruling by the competition authority as a minor setback and remain committed to growing our business in this challenging market," a Richmond spokesman said.
Heineken Ireland declined to comment when contacted by Fora.
Sign up to our newsletter to receive a regular digest of Fora's top articles delivered to your inbox.